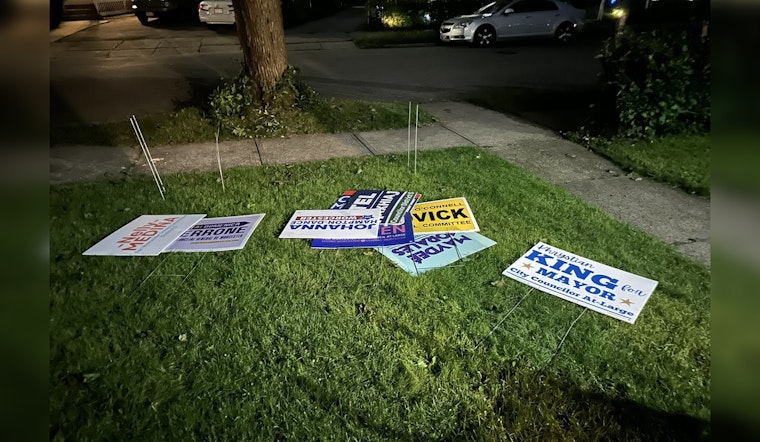 Published on September 19, 2023
Worcester City Councilor Etel Haxhiaj's home was recently targeted by politically motivated vandals, marking yet another instance of harassment against the progressive representative. According to NBC Boston, Haxhiaj was having dinner with her family when someone struck the house with a baseball bat, and upon investigating, found political signs strewn across the lawn.
"This political targeting is ugly. The harassment I've been facing for over four years now is a reminder of what some of us are facing for our values, ideas and work," Haxhiaj wrote on the platform formerly known as Twitter. As reported by Boston.com, the District 5 Councilor has faced "constant harassment" since she first began running for office.
In an unsettling turn of events, Haxhiaj mentioned that her political opponent, Jose Antonio Rivera, condemned the vandalism, offering support and denouncing any form of violence or intimidation towards candidates, as per Boston.com.
As instances of political harassment continue to emerge, Worcester Mayor Joe Petty weighed in on the situation, stating on social media, "I want to make it unequivocally clear that violence against any individual, including current city councilors running for office, has no place in our democratic process as reported by WCVB.com