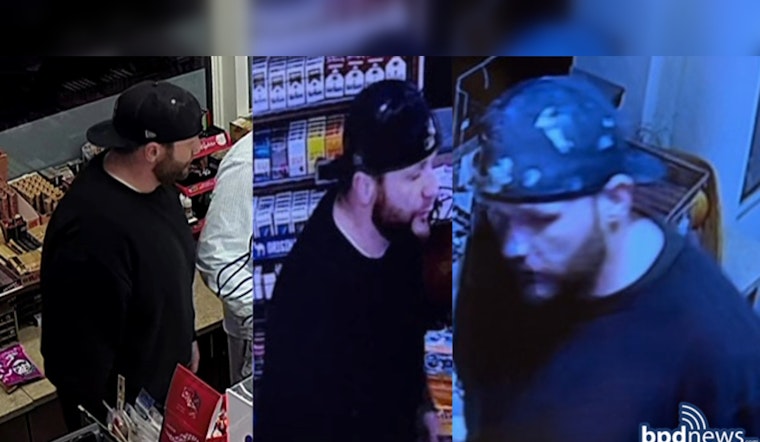 Published on October 03, 2023
At around 4:47 AM yesterday, October 2, an armed robbery unfolded in downtown Boston at 4 Park Plaza, as per the Boston Police Department (BPD). The incident spurred a police appeal to the public for assistance in identifying the perpetrator captured on security video.
BPD describes the suspect as an white muscular male with a beard, donning a black long-sleeved shirt and dark shorts. He wore backwards a distinct blue Boston Red Sox hat with unknown white markings on the hat's right side, and white sneakers, as reported the BPD's statement.
Responses to the crime prompted the BPD to quickly begin an investigation that is centered around thorough review of all reusable facts. The BPD emphasizes community cooperation in their statement, urging anyone with potential leads or direct information about the suspect to share them via (617) 343-4571.
The suspect's I.D. requests have raised safety concerns. Addressing this, BPD presents anonymous channels for reporting information. Tips can be relayed either through the CrimeStoppers Tip Line at 1 (800) 494-TIPS, or by texting "TIP" to CRIME (27463), where confidentiality is guaranteed by BPD.