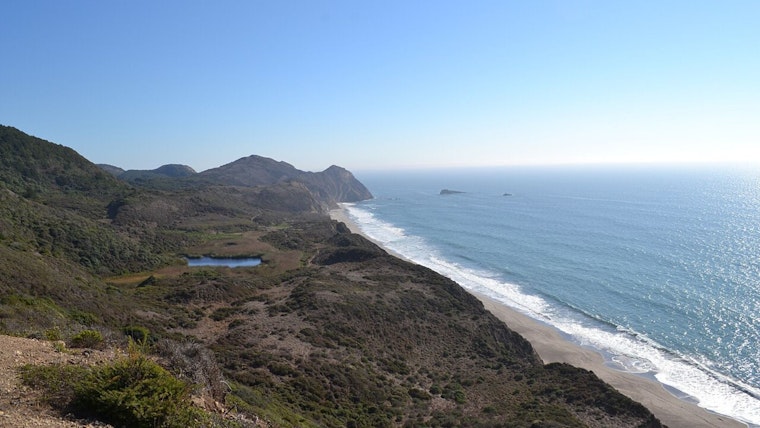 Published on October 02, 2023
A potential shark attack at Wildcat Beach in Point Reyes National Seashore on October 1 resulted in a missing person and instigated a widespread search by local authorities. The incident was reported to the U.S. Coast Guard by witnesses, according to SFGate, who claimed to have observed the individual in distress being dragged under the water by a shark.
The location was described as "extremely remote" by Stinson Beach Fire Protection District Chief Jesse Peri, which has complicated rescue and recovery operations.
October 1 saw the National Park Service, Marin County and Stinson Beach Fire teams dedicate resources to locate the unidentified missing person. This included using a medical helicopter and a U.S. Coast Guard helicopter and cutter as per a tweet from Point Reyes National Park Service.
The search continues for a missing person last seen in the water at Wildcat Beach this morning. On scene are personnel from NPS, Marin County/ Stinson Beach Fire, engines and UTVs, Reach 3 medical helicopter and a US Coast Guard helicopter and Cutter.

— Point Reyes NPS (@PointReyesNPS) October 1, 2023
There is yet no trace of the missing individual, resulting in perpetually dwindling hope. Reacting to the potential shark involvement, Chief Peri referred to the incident as "extremely unfortunate". The U.S. Coast Guard concluded the search on October 2, as reported by SFGate.