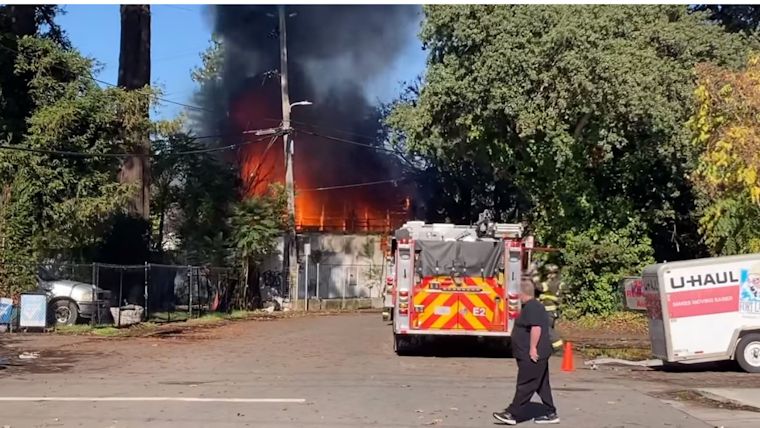 Published on November 20, 2023
Yesterday, a blaze broke loose in Santa Rosa, causing alarm among the community. The Santa Rosa Fire Department responded to multiple calls, reaching the scene around 11:50 a.m. as captured in their official Facebook page update.
The first responding team arrived at a wooden barn engulfed in flames, presumably worsened by the building's compromised structural integrity. The area also revealed evidence of extensive homeless activity. A set of live power lines that had fallen from the building posed an additional hurdle for the firefighters.
Due to the severe conditions, firefighters took an exterior, defensive approach. Firefighting efforts lasted for approximately 20 minutes, culminating in the containment of the fire. Subsequent search operations within the charred edifice found no victims.
Post-fire, a Santa Rosa Fire Department investigator arrived for an examination, leading to the temporary closure of Sebastopol Road. The source of the fire remains undetermined; preliminary findings lean toward someone living in the structure. The building is now under review by the City of Santa Rosa Building Department for structural assessment. Damage from this incident is estimated at $185,000.
A Santa Rosa firefighter suffered a minor injury in the line of duty, having since received treatment and been discharged from a local hospital. Community members expressed gratitude for the firefighters' dedication and efforts to ensure public safety.