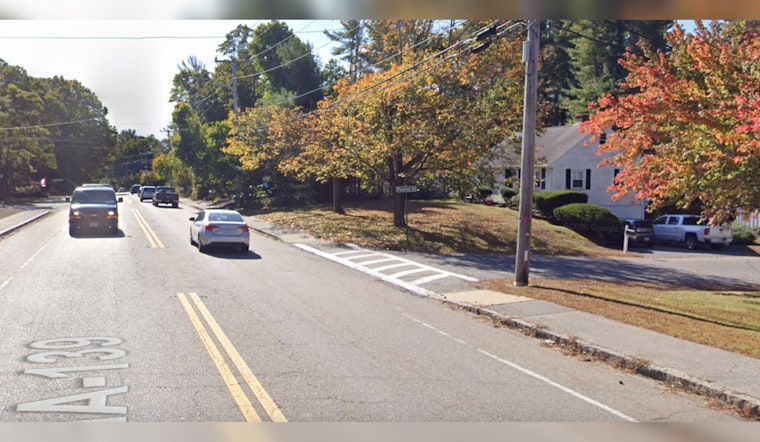 Published on November 20, 2023
Earlier today, a crash occurred in Marshfield, Massachusetts, between a massive military vehicle and a red sedan. The occurrence has prompted questions regarding the suitability of such heavy-duty vehicles on civilian streets. To investigate the circumstances of this crash, local as well as state police have initiated an inquiry. According to Boston25News, local law enforcement responded to the accident around 11 a.m. at Plain Street, near Flaggler and Old Plain streets.
Upon arriving at the scene, investigators noted a heavily damaged red sedan and a Mine Resistant Ambush Protected (MRAP) vehicle parked away from the point of collision. MRAPs, designed for troop protection against roadside explosives, are uncommon in civilian areas. A Patriot Ledger article reveals that the MRAP involved is surplus of the U.S. Marine Corps. Its model, the Cougar, weighs 14.5 tons, initially cost $475,000, and had "USMC" displayed on the door.
As of now, details regarding any injuries or deaths caused by the accident, or even the identities of the drivers involved, have not been provided by the authorities. However, District Attorney of Plymouth County Timothy Cruz, who was present at the accident site, will address any queries about the incident.
During the reconstruction of the accident by investigators, a police advisory alerted residents of a closure on Plain Street, between Flaggler and Old Plain streets, requesting them to utilize alternate routes.