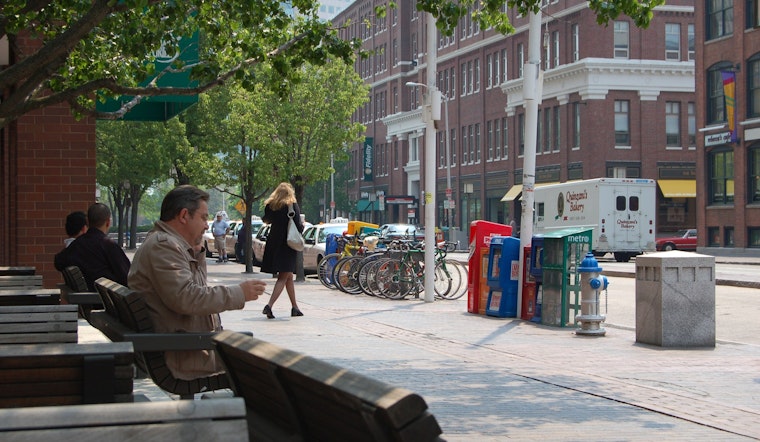 Published on November 16, 2023
CIC, a Cambridge-based company, and AI venture studio C10 Labs announced the creation of a new artificial intelligence center in Kendall Square, aiming to build a thriving AI community.
The initiative will support startups aiming to apply AI in fields like healthcare, agriculture, transportation, and energy. The Boston Business Journal states, Cambridge already is a base for prominent AI ventures, including IBM Research, MIT-IBM Watson AI Lab, Boston Dynamics Institute, and Isee.
Co-founded this year by Patricia Geli, Shahid Azim, and Ramesh Raskar, C10 Labs is a spinoff from MIT's Media Lab. The venture aims to amalgamate capital, expertise, development, and engineering resources to facilitate teams working on high-impact AI projects.
The innovation company CIC, with more than two decades of history, started in Kendall Square in 1999 and now spans 1.2 million square feet of space and over 10,000 client organizations globally, according to Cambridge Day.
The fresh AI hub doesn't just aim to nurture AI-centric startups, but it also strives at forming and maintaining a talent pool for the AI industry. Patricia Geli corroborated this viewpoint with a 2020 report by the Center for Security and Emerging Technology, indicating a substantial "brain drain" affecting Massachusetts.
The AI hub's strategic geographical positioning emerges as another important aspect. As mentioned in Cambridge Day, Kendall Square's reputation as a hub for advanced innovation enhances the prospects of hosting the AI hub here and could lead to further growth and synergies with existing ventures.
By partnering up, CIC and C10 Labs aspire to breathe life into an ecosystem conducive for AI innovation. Though it remains to be seen how this collaborative initiative will shape AI's future in Cambridge, it nonetheless flags the area's strive to lead in this rapidly evolving technological sphere.