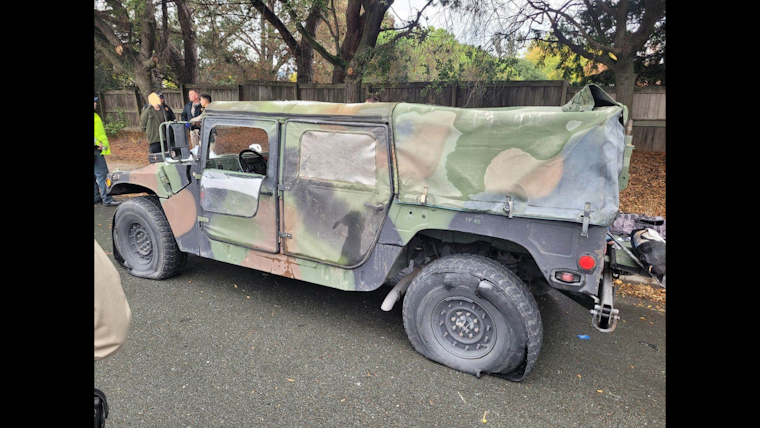 Published on November 15, 2023
Today, a stolen Humvee, property of the National Guard Armory, was recovered after a chase conducted by the California Highway Patrol (CHP) and the Sonoma County Sheriff's Office. The vehicle was stolen from Santa Rosa's National Guard Armory on July 3, and the involved suspect is currently under arrest.
The incident started on Highway 116 in Jenner when a man driving the stolen Humvee began to fire shots at a utility truck. The suspect, a 34-year-old transient named Anthony Stabile, was pursued by CHP officers and Sheriff's deputies. Sonoma County Sheriff's Office states that the chase involved several law enforcement agencies coordinating to ensure a safe conclusion.
The Petaluma Police Department successfully deployed spike strips, forcing Stabile's vehicle to an eventual stop. Despite the suspect continuing to drive for a period of time, the Humvee's tires finally deflated, making it possible for Stabile's arrest without any additional incidents. As the CHP - Santa Rosa and Sonoma County Sheriff's Office reported, Stabile is facing several felony charges and is held on $1,021,000 bail.