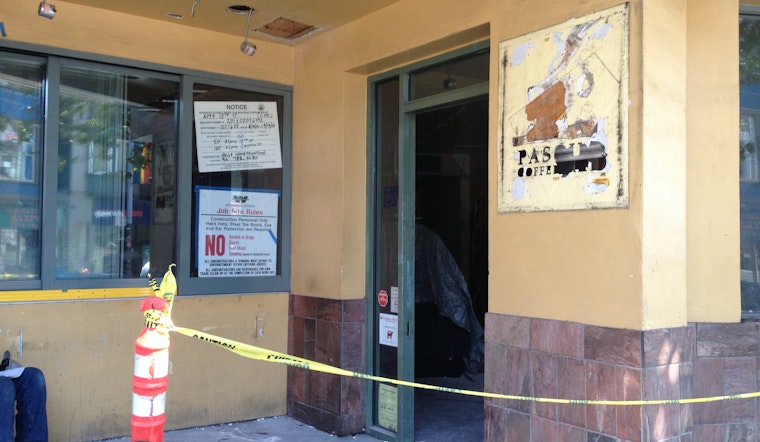 Published on August 13, 2012
NEW BEAR BUCKS IS OPEN. STOP HAVING A HEART ATTACK OVER IT
.
It looks like Castro's most popular Starbucks location at 18th and Castro (affectionately called "BearBucks" or "StarBears") is currently undergoing renovations.
Speaking with a buddy of mine who works there, they are set to reopen 11 days from now on the 24th.
UPDATE:
It looks as though the construction is going on for longer than we were informed. We'll try and find out the re-opening date for you. Interestingly, as you can see from one of the photos, they have taken down the signage to reveal that the Starbucks location was also previously a coffee shop. Pasoum? Pascu...? Trying several combinations of Google searches to try and find out more details proved fruitless. Does anybody remember this coffee shop before Starbucks took over?
UPDATE:
@CastroBearista
who works at the location currently, told us it used to be called Pasqua Coffee. According to Wikipedia, Pasqua Coffee was a San Francisco-based retail coffee chain that was named The Pedestrian Café when it opened in 1983. It started as a single store and grew to almost 60 locations in San Francisco, Los Angeles, and New York City before it was acquired by Starbucks Coffee in 1999.