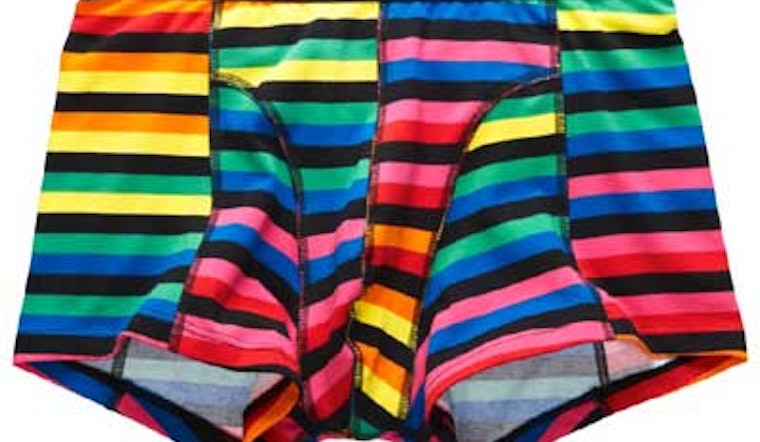 Published on February 05, 2014
Monday brought the opening of two highly anticipated Castro businesses. Réveille Coffee on 18th Street near the Mix and Gyro Xpress at the high turnover location on 18th and Castro formerly known as K*Pop. Scouting around the Castro we found a few more business items of note.
Health smoothies below Fitness SF
Real estate office at Industrialists spot
The old-Industrialists location (2201 Market Street) had the covers taken off the windows for a brief time. It was long enough to get a picture of what will be going in. I snapped a few photos before some of the setup guys gave me dirty looks. The space will be the new home of Catarra Real Estate. I checked the company's website and confirmed
that they have listed 2201 Market Street as their "flagship location."
 Being at the center of so much newly developed real estate at nearly every corner of 15th, Sanchez, and Market, I'm sure they will get a lot of foot traffic from people curious about these upcoming properties.
Beauty shop closing
L'Occitane at 556 Castro Street is set to close by the end of the month according to an anonymous source from a local merchants association. If the beauty shop does close it will be the second beauty shop in the Castro to close since the beginning of the new year following The Body Shop.
Hamburger Mary's at Patio Cafe spot?
A reader kindly linked us to a PDF from the SF Planning Department which is a response to a request from Les Natali, owner of the Toad Hall and Badlands, to find out if he can open a Hamburger Mary's in his defunct/perpetually vacant Patio Cafe space (531 Castro Street). The Planning Department let Natali know that he would need to file a Conditional Use Authorization as a Hamburger Mary's franchise location would be considered "formula retail." The letter of determination doesn't confirm that the restaurant is going to happen, merely that Natali is considering it and finding out from the city what would be required of him. We'll follow this. Thanks to Biscuit tipster Brian W.!