With an increasing number of properties on Castro's Market Street being converted to multi-story residential buildings, local residents have been left to wonder what familiar businesses might be next to sell.
"Not us," says Brittney Beck, owner and operator of the long-running Beck's Motor Lodge just west of Sanchez Street on Market. "Not a chance."
"Why would I?" she asks. "I'm having too much fun." Brittney is the granddaughter of Bill and Francis Beck, who opened the motel in 1958. Back then, rooms were $5 and the neighborhood was mostly Irish working class.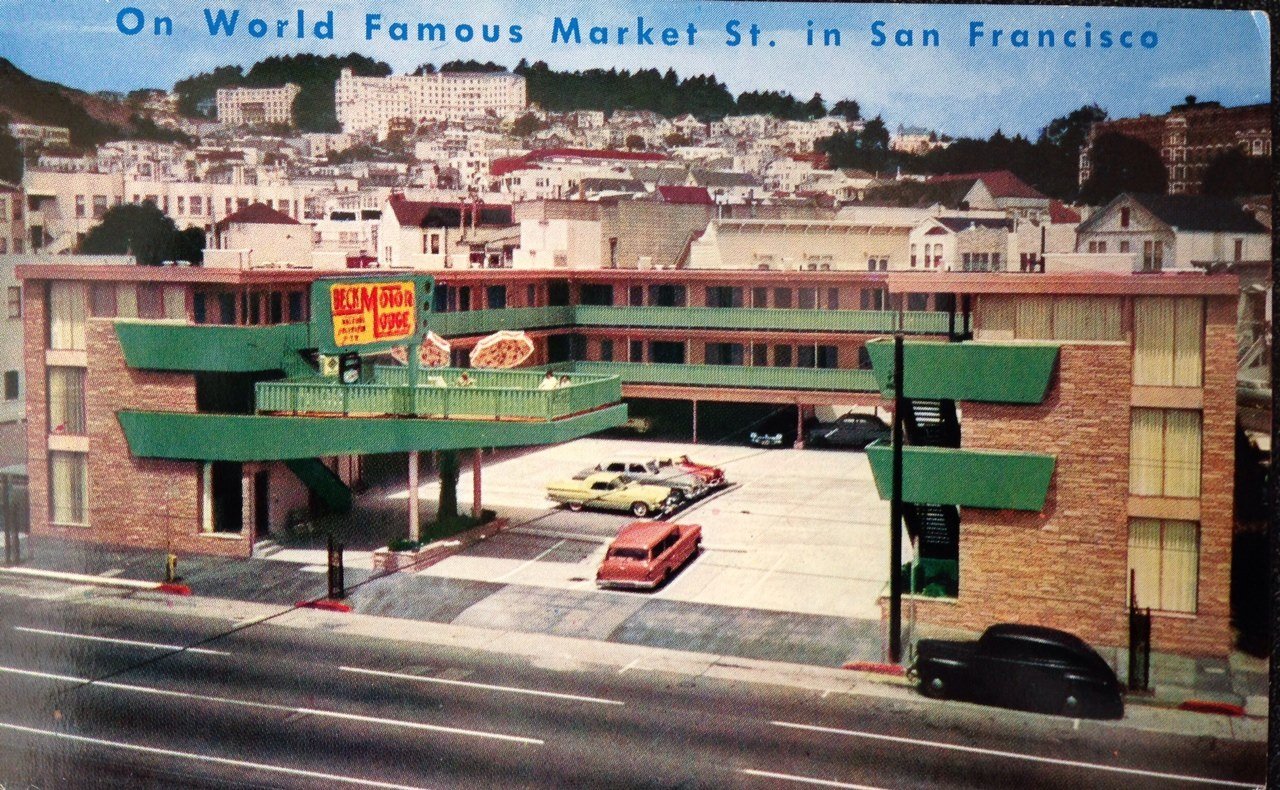 The original Beck's Motor Lodge, possibly from 1958 (via Beck's Motor Lodge/Facebook)
While the exterior of the iconic mid-century motel hasn't changed much over the years, the interior rooms have all been totally refurbished with new furniture and bathrooms, 32" flat screen televisions, refrigerators and coffee makers. Parking is still free, as is access to wi-fi.
The renovation, still underway on public spaces, elevators, and landscaping, has created some extra noise and dust, she says. To make up for that, Beck's has been offering a construction discount, making the winter and spring rates $90-$130, with prices going up about 50 percent for summer holidays. 
Beck's grandparents ran the business until 1973, when her father Eddie took the reins. But Eddie Beck enjoyed running his painting contractor business, Beck Brothers, so he located the office at the motel, and hired a management company to run the business.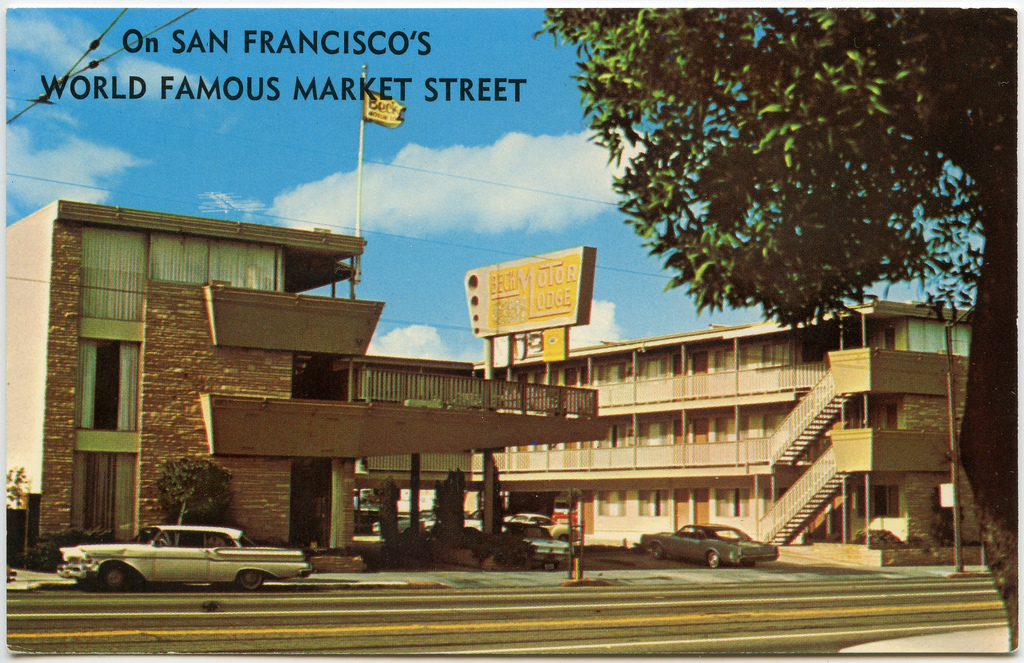 Beck's in the 1970s (Photo: Eric Fischer/Flickr)
Some 30 years later, in 2009, Eddie Beck suggested that his youngest daughter take over management of the motel. With a background in marketing and advertising and work experience at the Park Stanyan Hotel, Brittney Beck decided she was ready to take over the family business.
Things have gone smoothly for the past five years, she said. With the economic boom in the neighborhood, she says, 'We've been very lucky to have shared" in the success.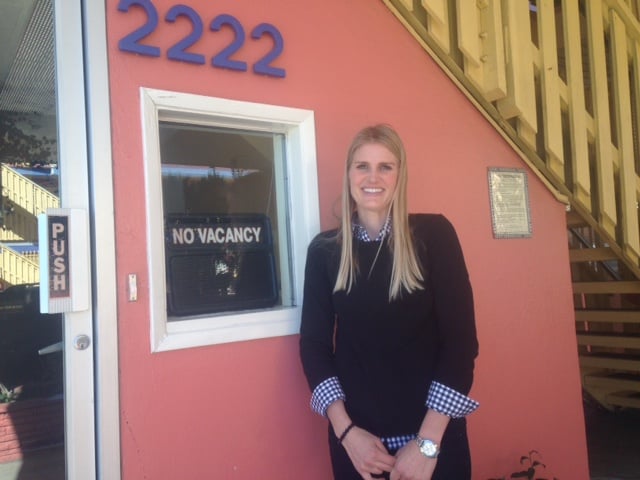 Brittney Beck (Photo: Sari Staver/Hoodline)
Finding and keeping good employees is typically a challenge for service businesses, but Brittney says that hasn't been a problem. Many have been there for decades, including Lulu Franco, who has been the manager for 35 years.
"It sounds like a cliche to say this is a 'people business', but it's really true," says Beck. "I really enjoy working with our employees and our customers ... they are fantastic." Repeat business is common, she said, with many visitors coming back each year and requesting the same room.
The customers are a mix of straight and gay, business travelers and vacationers, as well as people getting medical care at the nearby CPMC campus or at UCSF. 
If you're thinking of booking a room for special events, such as Gay Pride or Folsom Street Fair, you'll need to make plans at least six months in advance. Gay Pride, for example, has been "booked solid" for months, says Beck.
Recently, Beck and her husband stayed at a downtown hotel for the weekend, "just to check out what the competition was doing," she said. Not only was the room much more expensive, but parking was an additional $55. 
"We're still a solid value," she concluded.