After a three-month winter hiatus, the Castro Farmer's Market reopens tomorrow.
Located on a one-block stretch of Noe Street, between Market and Beaver, this week you can expect to find citrus, greens, mushrooms, apples, eggs, olives, avocados, onions, seafood, almonds, and asparagus. The market is open from 4pm-8pm every Wednesday until mid-December.
Two new vendors are expected to join the familiar lineup this year: Fly Girl Farm, which grows strawberries, flowers, and greens, and Sprout Seed Farms, which grows micro greens, sprouts, and seeds.
Tomorrow's grand opening will feature a blessing by the Sisters of Perpetual Indulgence and a ribbon-cutting at 5pm with Supervisor Scott Wiener and community activist Donna Sachet. Opening festivities will also include an enter-to-win drawing and kids crafts.
Of the several dozen vendors at the market this year, only one seller is truly local: Robert MacKimmie, the sole proprietor of City Bees, which has hives in the backyards of people in the Upper Market, Corona Heights, and Noe Valley. Each week, MacKimmie brings several different local honeys ("all raw, unheated, and unfiltered") to the market, focusing on those from hives on the "east side" of town.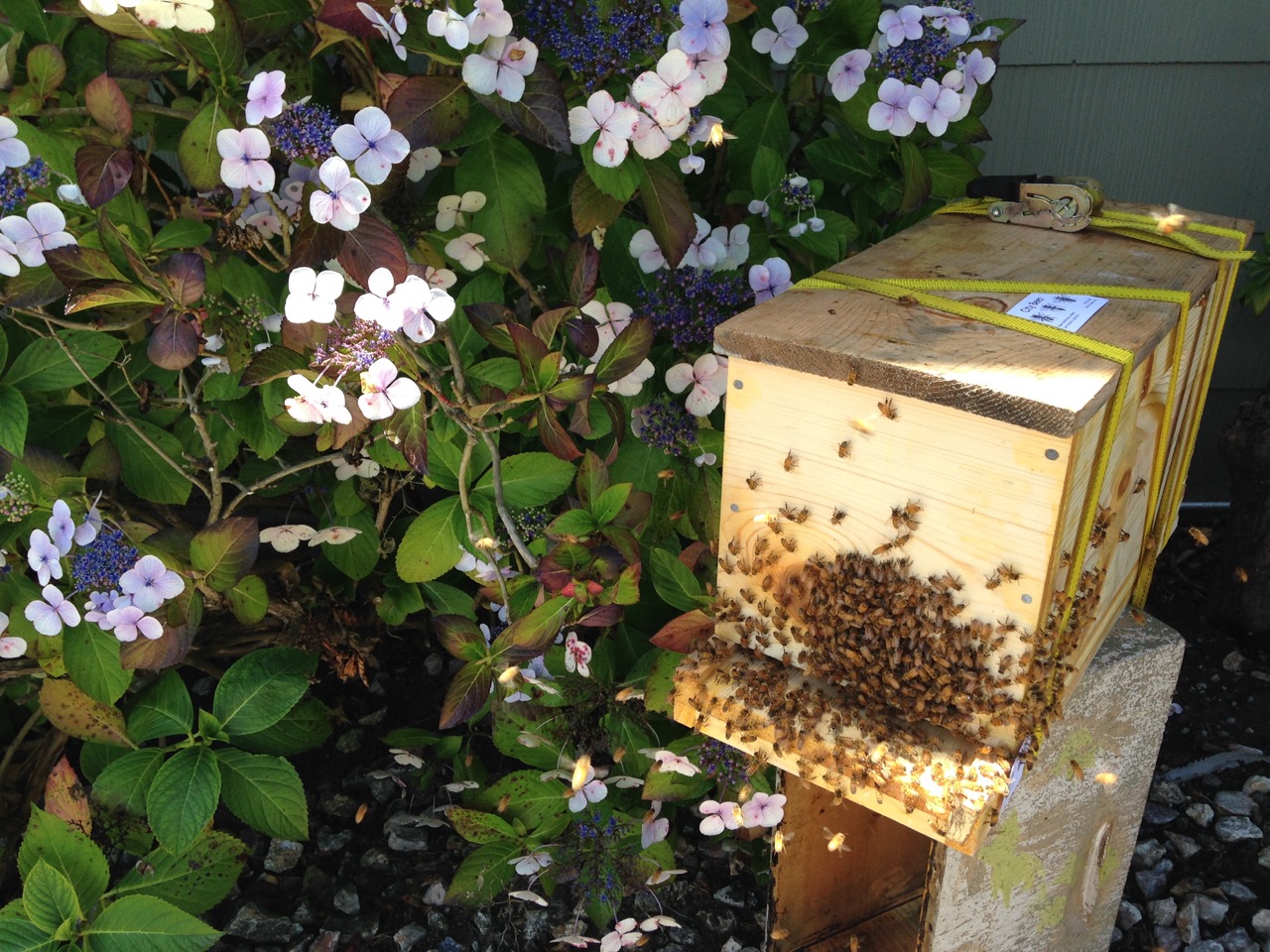 A swarm in the Castro (Photo via Robert MacKimmie)
In addition to selling honey by the jar, MacKimmie is also interested in meeting local residents who are interested in joining the dozens of San Franciscans he works with to produce his crop. In exchange for allowing MacKimmie to place a hive in the yard, the homeowner gets a case of the honey produced there.
"Come see me," MacKimmie says, "so we can discuss hosting opportunities."
The Castro Farmers' Market is sponsored by the Castro Merchants Association and operated by the non-profit Pacific Coast Farmers Market Association.
In addition to the several dozen current vendors, there are some 40 more on the waiting list, according to PCFMA, although expanding the market is not a possibility because it would disrupt local traffic and business.
"This farmers' market is an integral part of our local food system," said PCFMA Executive Director Allen Moy in a press release. "With the added pressures of the ongoing drought, these farmers are counting on the support of Castro residents to help sustain their farms."