San Francisco has a rich and colorful jazz history, with the Fillmore district and Divisadero Street bringing in so many musicians to their venues that the area was known as "the Harlem of the West."
A couple miles away from this hot music scene was another jazz club. From 1949-1963, the Black Hawk bar presided over the Tenderloin as the spot for quality local jazz music. Situated on the corner of Turk and Hyde, the Black Hawk was by no means glamorous, but it became one of the go-to jazz clubs of the time on the West Coast.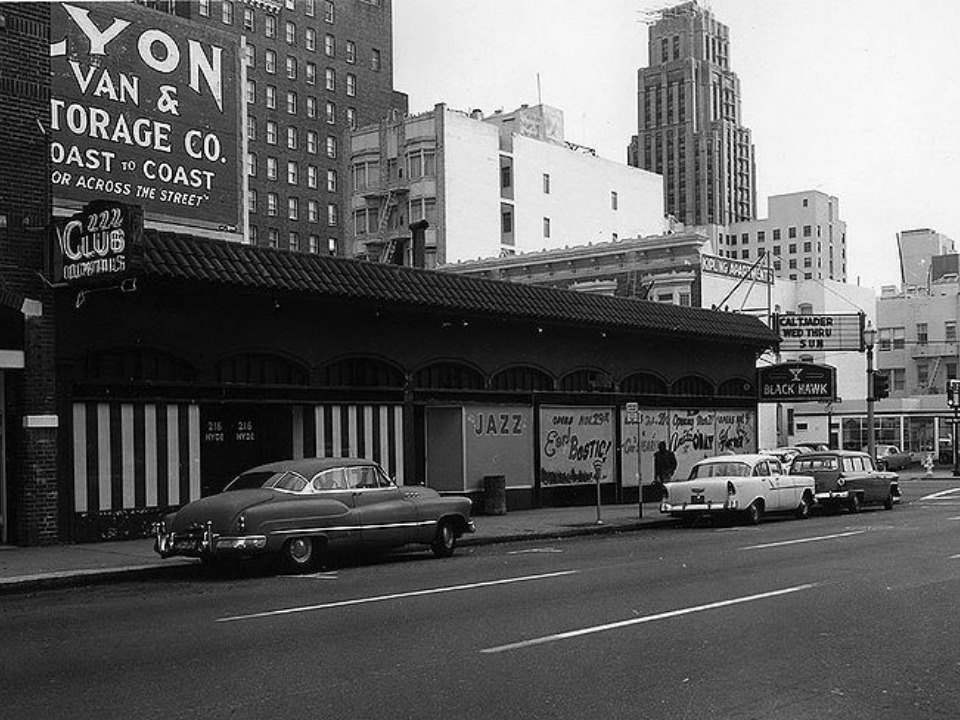 "The stage was so small that [John] Coltrane started his solo in the kitchen hallway," recalls Dan Celli of his first jazz club jaunt as an 18-year-old in either 1959 or 1960. "'Trane was giving Cannonball [Adderley] time to get off, that's why he started to solo in the kitchen hallway."
Artists including John Coltrane, Dizzy Gillespie and Chet Baker played in the small, 200-person capacity bar. Billie Holiday played her last West Coast club dates there. It was the locale where jazz albums from Miles Davis, Thelonius Monk, Cal Tjader, Shelly Manne, and Mongo Santamaria were recorded.
San Francisco native and music enthusiast Charlie Gouveia told us that Miles Davis cut one of his best live albums there. The Black Hawk was so teeming with talent, he said, that a young Johnny Mathis was discovered while performing during one of the bar's Sunday afternoon jam sessions for young musicians.  Black Hawk co-owner Helen Noga went on to become his manager.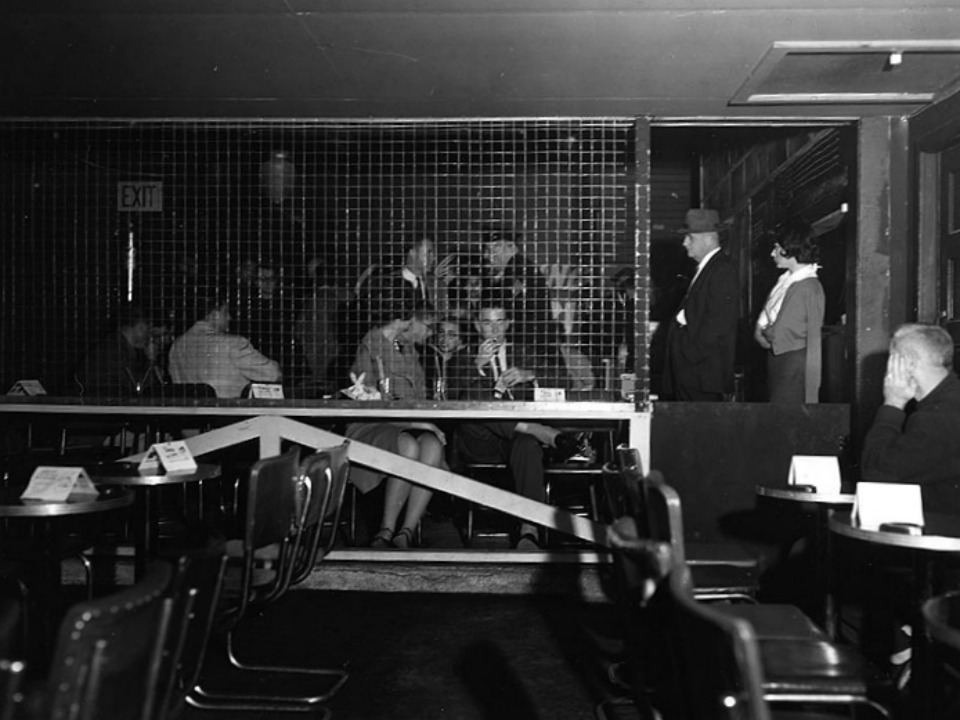 Perhaps the coolest thing about the bar was the special viewing area for minors, which was separated from the drinking section by a wall of chicken wire, but still allowed the youth of San Francisco to witness musical history. "In high school, I sat in the chicken wire section," reminisces San Francisco native Joe Fontana. "That was in the early '60s. I saw Miles there. There were a lot of underage kids sitting behind us, listening to the music."
Another native, Joyce Turner Cornacchion, frequented the Black Hawk as both a teen and as an adult. "All the greats played there. Fantastic place. [I] was very sad when it closed."
As with those Joni Mitchell lyrics rumored to be referencing the Garden of Allah Hotel in LA, "They paved paradise and put up a parking lot." In 1963, the bar was closed. "I remember when the Hawk closed but can't remember why," said Joe Fontana." One theory is that co-owner Helen Noga wanted to dedicate her time to managing Johnny Mathis' career. "I think it had something to with the neighborhood seeing that the Hawk was in the Tenderloin," Fontana added.
After a brief moment as the Top Drawer, a mid-'60s lounge, the only thing standing in the place of the Black Hawk today is a lonely parking lot and a bronze plaque that commemorates what once was.