The Castro just got its first mobile phone repair shop.
Yesterday, owners Mimi Dani and Izzy Landers  opened "Phone Lifeguards" in the former Body Shop location at 506 Castro St. Readers will remember that the location was being considered as an outpost of Berkeley's Artís Coffee, but it seems that Artís' designs on the space never advanced past the planning stage. (We've reached out to Artís to learn more about whether they're still seeking a Castro location, but have yet to hear back.)
Dani and Landers, both originally from Israel, own two other phone repair shops located in shopping mall kiosks in Sacramento and Fairfield. Landers will be managing the Castro shop, which will be open daily 9am-10:30pm. 
"We love the Castro and are really excited to be in a gay neighborhood," said Dani. The two spent a lot of time in the neighborhood, noticing that "everyone was on the phone" but that there were no repair shops in the area.
Dani first learned the phone repair business in Israel, where she worked for a large phone company. Dani and Landers both learned the trade while in the U.S. Now, all three will be working at the new Castro location.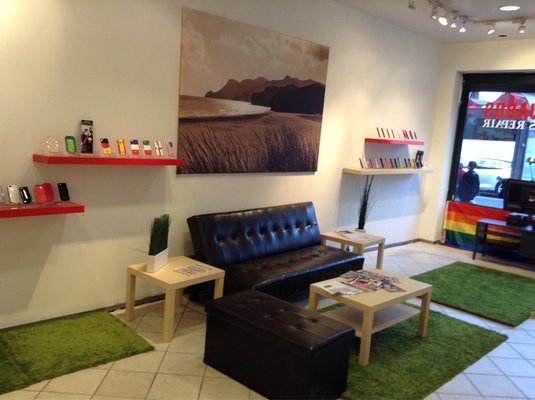 What makes Phone Lifeguards different from other mobile phone repair stores? For one thing, said Dani, they use all American-made products, offer a warranty on their work, and offer on-the-spot repairs on broken screens, often in less than half an hour. In the near future, they plan to offer same day pick up and delivery services. 
In addition, she said, they will have comfortable couches and a flat screen for customers who want to wait for their repair. "Or go next door for happy hour," she suggested.
"Have you ever noticed that most repair shops are small crowded places where there is no place to even stand while you wait?" she said. "This will be comfortable."
Phone Lifeguards, which will have a beach theme complete with lifeguard uniforms for staff, will offer repairs and accessories for all brands of phones, tablets and MPs players. All repairs will be done on the premises.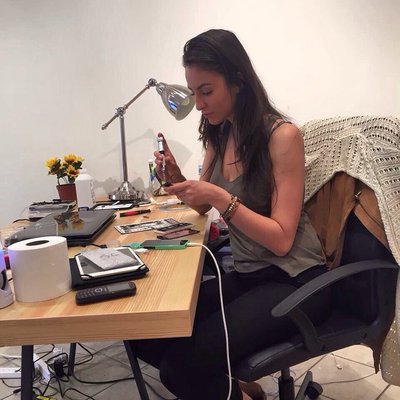 The owners believe their store will offer a "great value" on repairs. Many repair shops use parts from China and are able to charge much lower prices, Dani said. But iPhone owners who have purchased insurance through Apple often pay more for their deductible than Phone Lifeguards charge for the entire repair.
Phone Lifeguards will be celebrating its grand opening this Sunday, beginning at noon. Stop in to say hello, and if you've been waiting to have your cracked screen repaired, now might be the time to do it. 
Until their new landline is installed, you can reach Phone Lifeguards at (707) 803-4453 or at [email protected] to learn more.