It's the Monday after the spring time change, and that means it's been a rough morning for many. So for your lunch break, take a drive down Castro Rainbow Road, a Mario Kart-inspired video created by Andrew Slade, aka Chaka Corn.
The video was used it as a background to a memorable drag performance at the recent Mother Star Search competition, in which Corn, Miss Star Search 2014, relinquished the title with a bang. (Kylie Minono took the Miss Star Seach 2015 title.)
For the big night, Slade and friends conceptualized a full Mario Kart-inspired performance that unfolded in the foreground of the video, and included custom-made carts for each performer. "I wanted to go out with something big," said Slade, who does 3D life and environment modeling and video game design by day, and is a self-proclaimed "huge gamer nerd."
Slade tells us that he was initially going to use a stock video of the road as a backdrop, but then thought, "How funny would it be if I made the track myself, and made it the Castro Rainbow Road?" He estimates that the video took about 40-60 hours of work to create.
As for the carts, each one took 2-3 hours to complete with the help of the performers, and each was matched to a Mario Kart performer, with Mario and Luigi as Lyft drivers (think mustaches), Princess Peach in an Uber, and Bowser as Muni line "FU".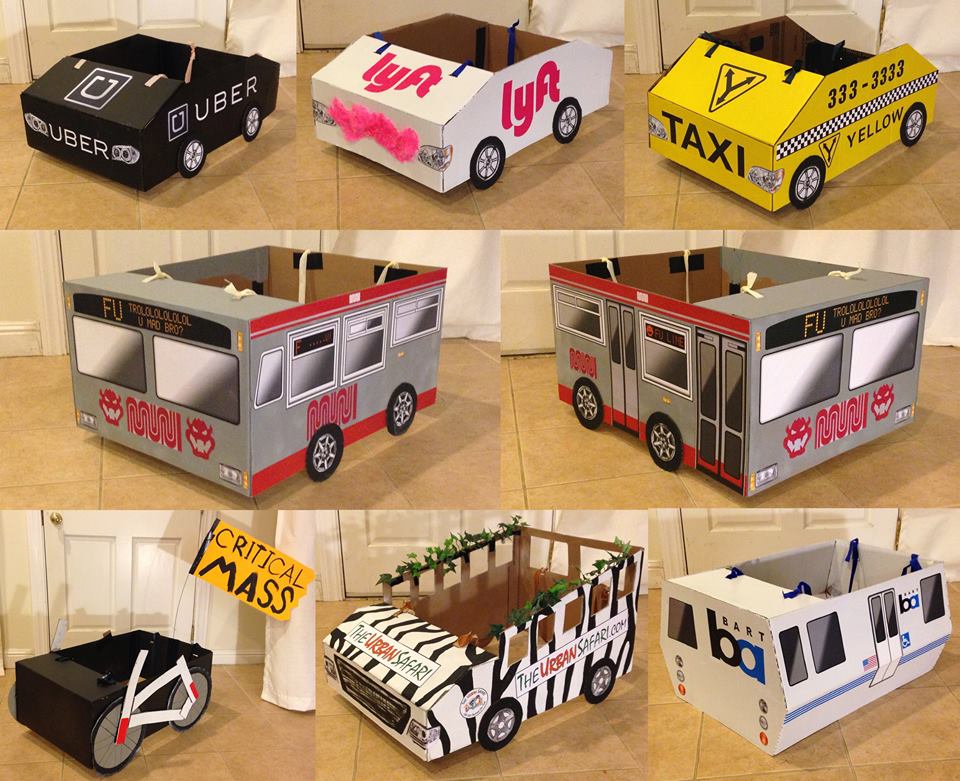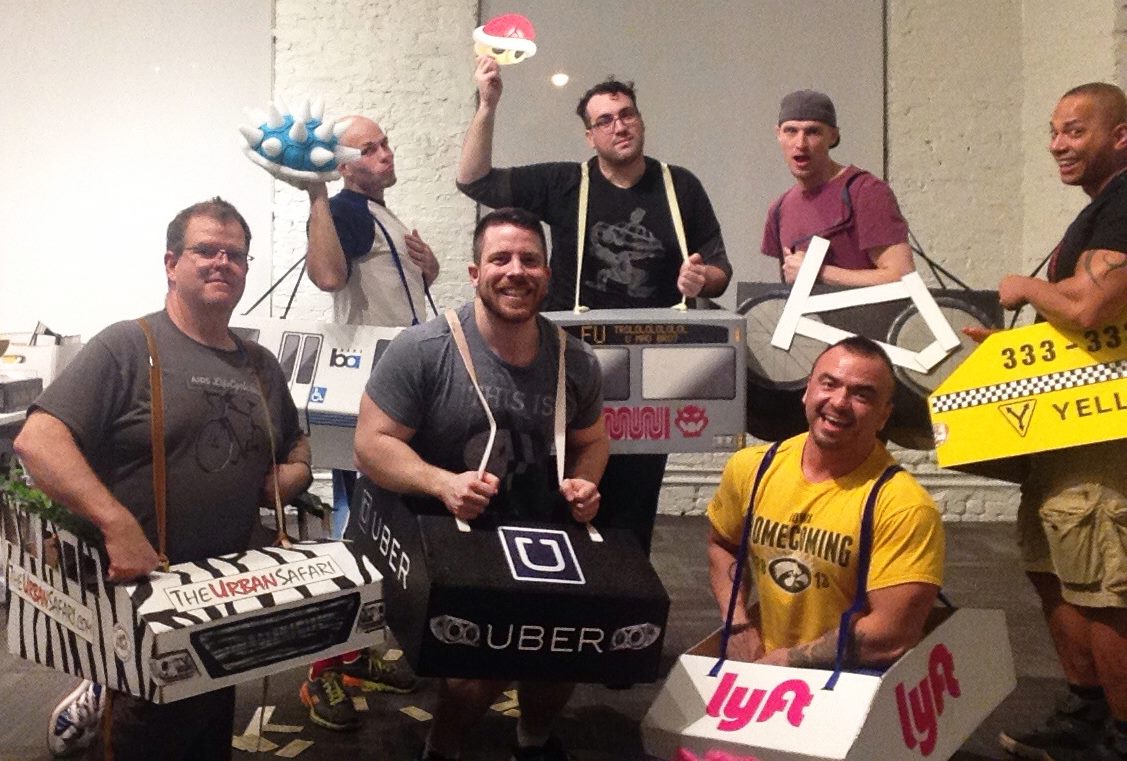 Photos via Chaka Corn
Above, you can take a closer look at the carts themselves, as well as the performers at a dress rehearsal. And below, check out a video of the actual performance to get the full effect.