By
Bo McGee
- Published on May 28, 2015.
1650 Polk Street took a big step toward its future as the Market on Polk earlier this month as the San Francisco Planning Commission voted unanimously on May 7 to approve a Conditional Use Authorization permit for the space to the same team behind The Market on Market.
The space, which is situated at Clay and Polk, was previously the home to Big Apple Grocery and is currently vacant. The Market on Polk will include a 9,372 square foot general grocery, with an additional 6,827 square feet of restaurant use. The space was regarded as a unique challenge, as it is too small to be a full grocery but too big for retail.
The Market on Polk will be approximately one-third the size of The Market on Market and will follow the same model, serving as a neighborhood grocery and a fast-casual dining hall. The proposed restaurant includes a café, pizza bar, and Japanese tapas bar on the ground floor, as well as a rooftop restaurant and seating area.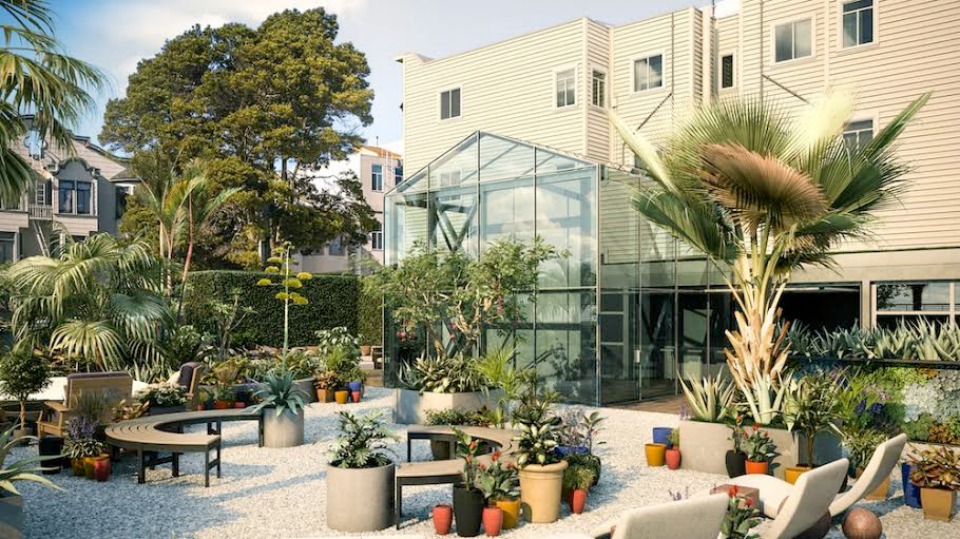 Representatives of several neighborhood groups spoke at the Planning Commission hearing and the community was largely supportive of the project. The Market is expected to bring with it 70 new jobs, most of them to be filled by neighborhood residents. In opening their Market Street location, The Market partnered with the OEWD, Goodwill, Mission Hiring Hall, and other local organizations. According to a Market representative, they plan on utilizing the same organizations for their Polk Street location.
Some concerns were raised in regards to increased traffic, though it was acknowledged that Polk Gulch is a heavily trafficked neighborhood already and, according to one SFMTA study, only about 15 percent of people come to Polk street by car. One representative for the community advocacy group Folks For Polk stated this pattern is likely to continue and, with a persistent 10 percent storefront vacancy rate, the extra pedestrian traffic will likely be beneficial to nearby businesses. 
Several neighbors sought to curtail potentially noisy evening use of the roof deck by imposing restrictions on outdoor light and heating elements. Foley was quick to point out that the roof deck was highly supported by neighborhood associations, residents, and merchants, which was the reason the Market decided to move forward with the highly expensive addition.
At least one neighbor reached out to the Planning Commission seeking to preserve the mural on the building's Clay Street-facing edifice, which depicts anthropomorphic grocery items. A Market representative stated that no decisions have been made yet regarding the mural, but they are open to a new mural or public art project.