By
Dijon
- Published on May 26, 2015.
This is the first installment featuring the Financial District in our ongoing series of brief on-the-street interviews and portraits, created by Dijon of Souls of Society. 
You can check out previous installments about other neighborhoods here.
---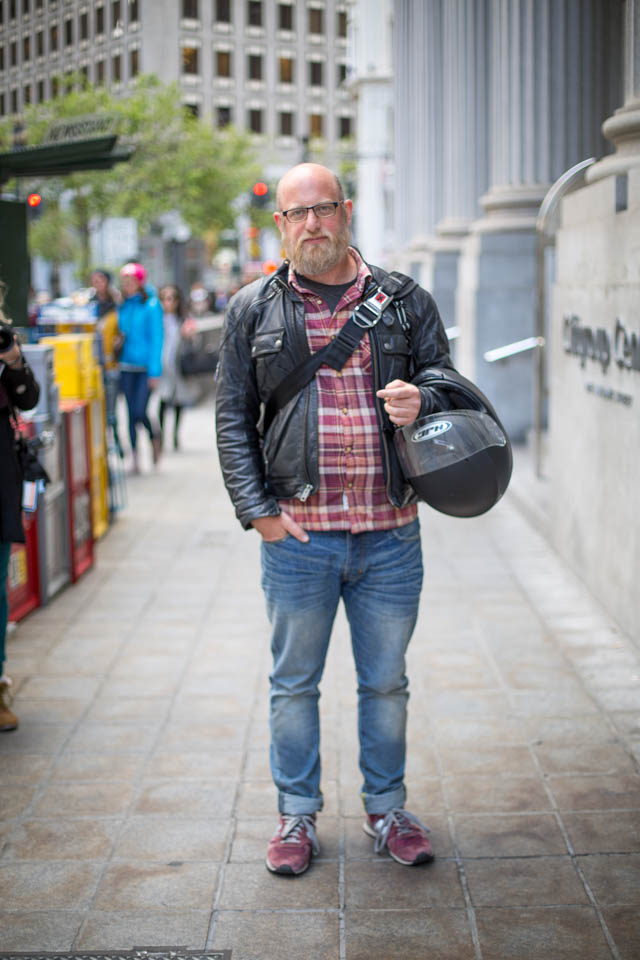 "I've been in the Bay Area 20 years. I love it here."
"What's one of your happiest memories here?"
"I remember when I first moved here I was riding on my motorcycle over the Bay Bridge and I popped out of the tunnel and there was the city: beautiful and exciting."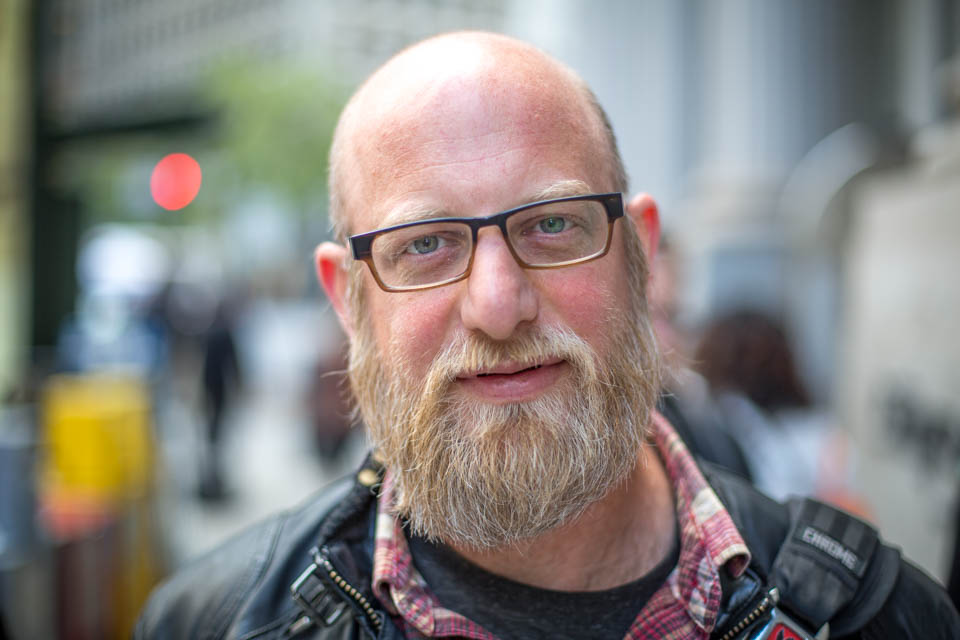 "What's one of your more challenging moments living here?"
"I had just gone through a tough breakup and I was like 'What am I doing with my life?' and in the end I decided to change everything in my life: career ... everything."
"That all stemmed from your break-up?"
"Yeah."
"So you sound like a romantic like I am ... a sensitive soul."
"A little bit."
"How long was that relationship?"
"Four years."
"How did it end?"
"Oh it was terrible, there was an affair, cheating, co-workers were involved. It was awful. But it was so bad it was good. Sometimes you have to go really down to bounce back."
---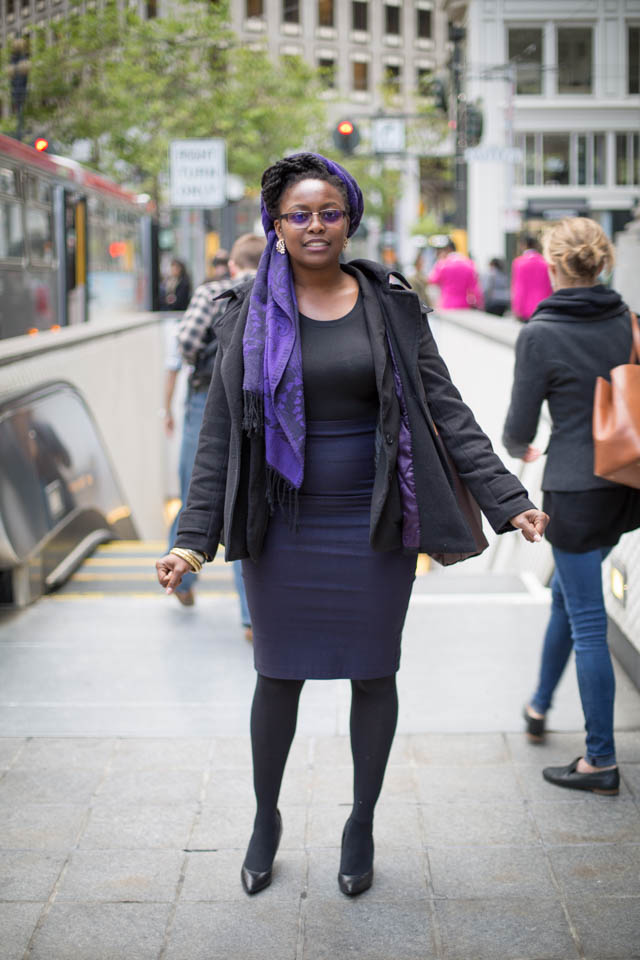 "What's one of your favorite things about yourself?"
"My resilience, my confidence, and the drive to always want to know more about the world I live in, and who I am, and my purpose."
"What is your purpose?"
"To do the will of Yah and wake my people up."
"How are you doing that?"
"I have a background in political science and I'm doing cyber security. I plan on building my own nonprofit/for-profit underground railroad of education and enlightenment."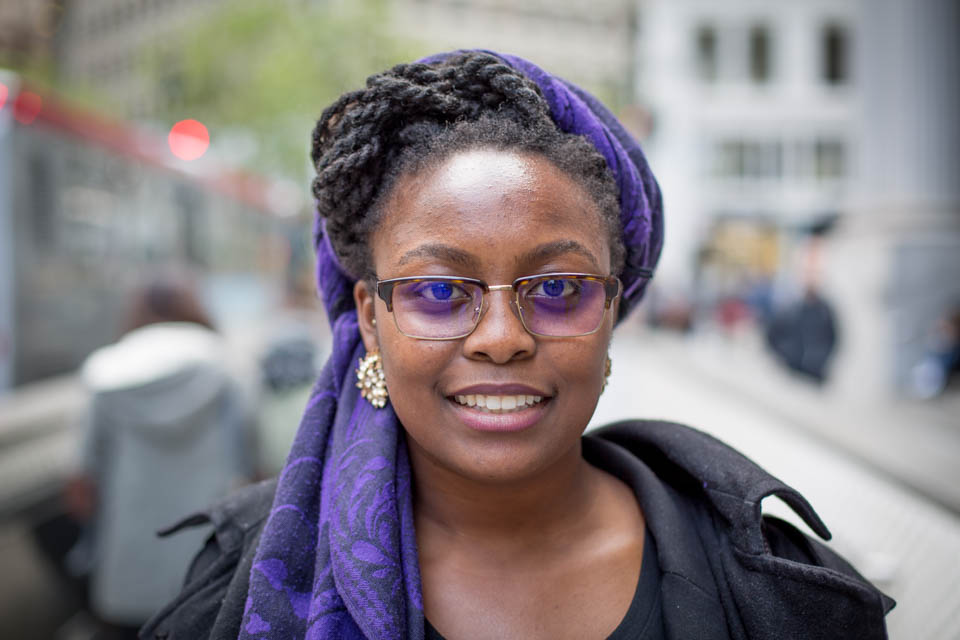 "Can you tell me about one time you were resilient?"
"I went through a lot of trauma and at one point all my prayers revolved around death and taking me because of the suffering I went through. I thought it was too much but I was able to bloom and blossom from that."
"What was going on?"
"I was kidnapped a couple years ago and held for a year and three months. I was beaten regularly, a lot of other things were happening as far as rape and drugging so I wouldn't run anyway. It was a really painful time in my life but I was able to blossom from that and grow. I grew a lot in faith. I grew a lot wiser and my mother always says 'Wisdom comes with pain'. That's just one experience I went through to become a better person."
---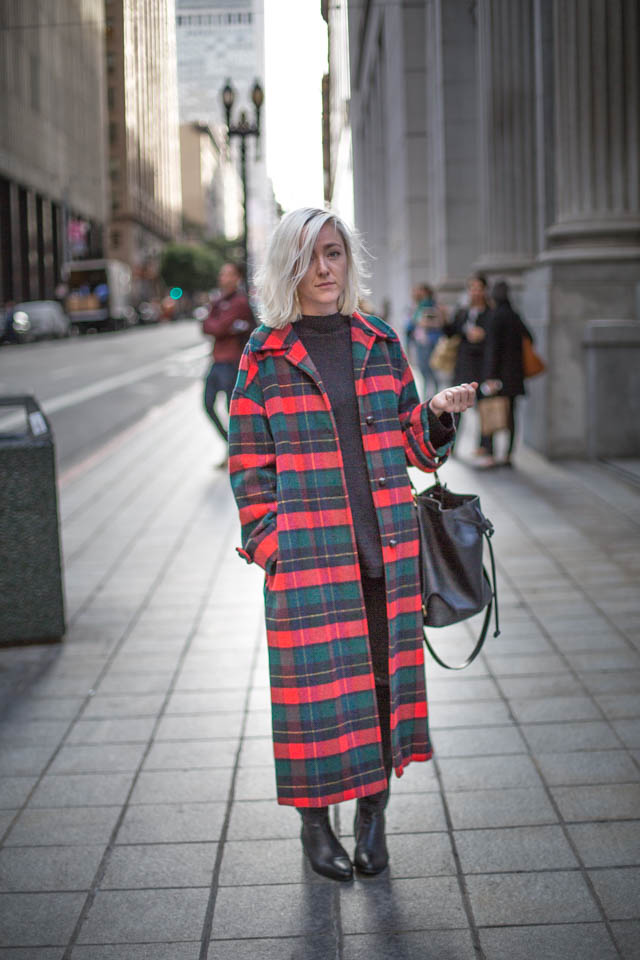 "How are you trying to make the world a better place?"
"That's a huge question!"
"Yeah, what are your gifts? I feel like everyone has gifts to share."
"I feel like I'm someone who tries to understand people. I feel like if we all did that more often we'd see a lot more positive in the world. Someone told me if you knew everyone's story you would like everyone."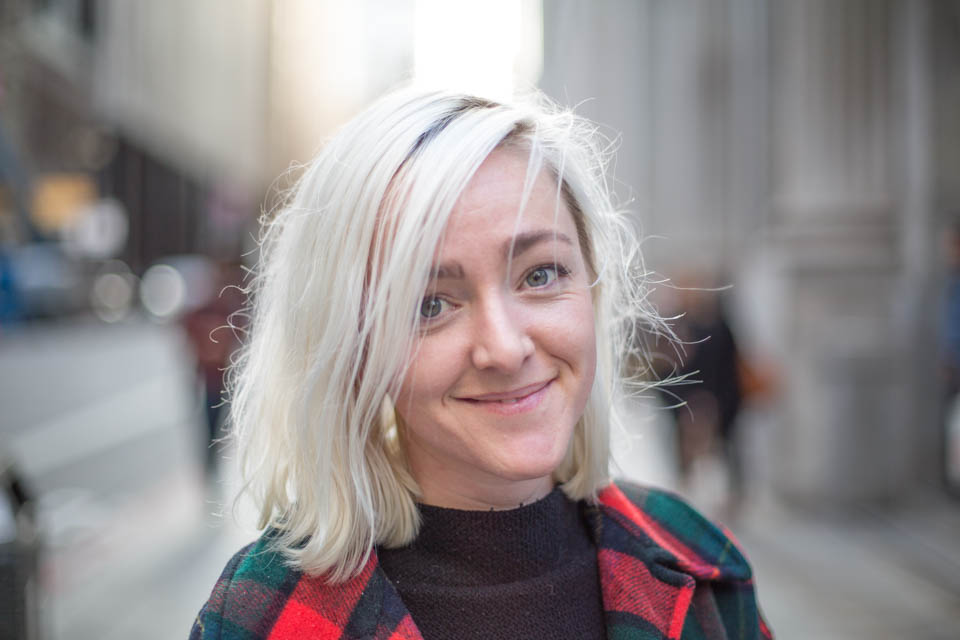 "I moved up here from Santa Barbara to work in sales at Yelp."
"What do you like to do for fun?"
"I like to eat and explore different restaurants and parks."
"That's cool. What's your dream for your life?"
"Just to be happy, I think that's everyone's dream. I'm not sure what that means for me quite yet but I think the best part is finding that happiness. I'm trying to say yes to a lot more things. Just take every opportunity I can to do something new."
---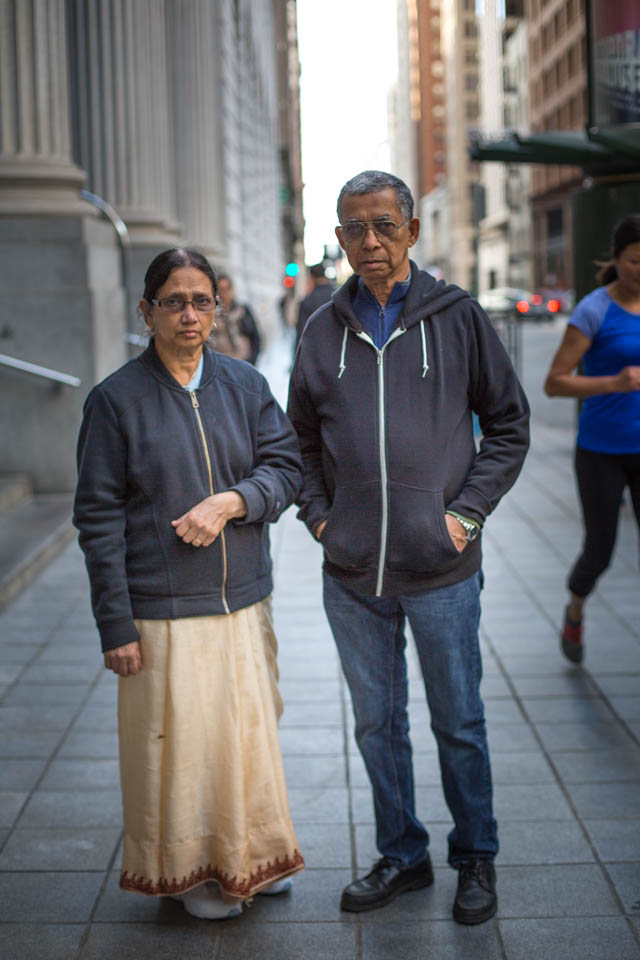 "How long have you been married?"
"Long time back, more than 30 years."
"How'd you meet?"
"Church."
"What's the secret to having a relationship that can last so long?"
"No secret." 
What's one of your favorite things about your wife?"
"There is no particular favorite."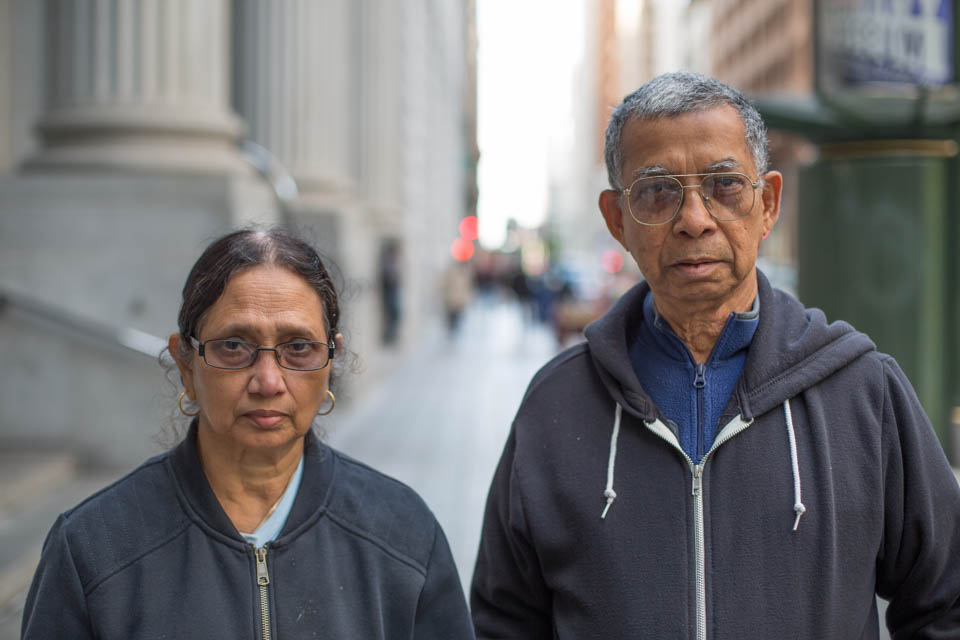 "I am visiting from Bombay."
"What brought you to San Francisco?"
"My son lives here."
"Did you and your wife have an arranged marriage?"
"Yes, but my son did not. He married someone he met at a Western university."
"How do you feel about that?"
"Okay, I don't feel anything. As long as they are happy I am happy."