The Planning Commission yesterday approved a proposal to demolish the existing one-story building at 101 Hyde St. and construct an eight-story building with 85 residential units, including 10 on-site inclusionary units, nearly 5,000 square feet of ground floor retail space and 15 off-street parking spaces.
Prior to the vote, a handful of Tenderloin residents and small business owners addressed the commission with concerns regarding demolishing the existing building, which is currently in use by the United States Postal Service for general delivery. According to the Planning Department's project assessment, 20 percent of the nearly 8,000 P.O. boxes in the facility are in use and patrons cannot buy stamps or send mail from this location. 
While the city planner on the project, Kate Connor, noted that the Postal Service has not confirmed plans to resume service in the area once its lease ends on December 31st, the department was told that the Postal Service is considering operating out of Fox Plaza and opening another facility in the vicinity of 101 Hyde St.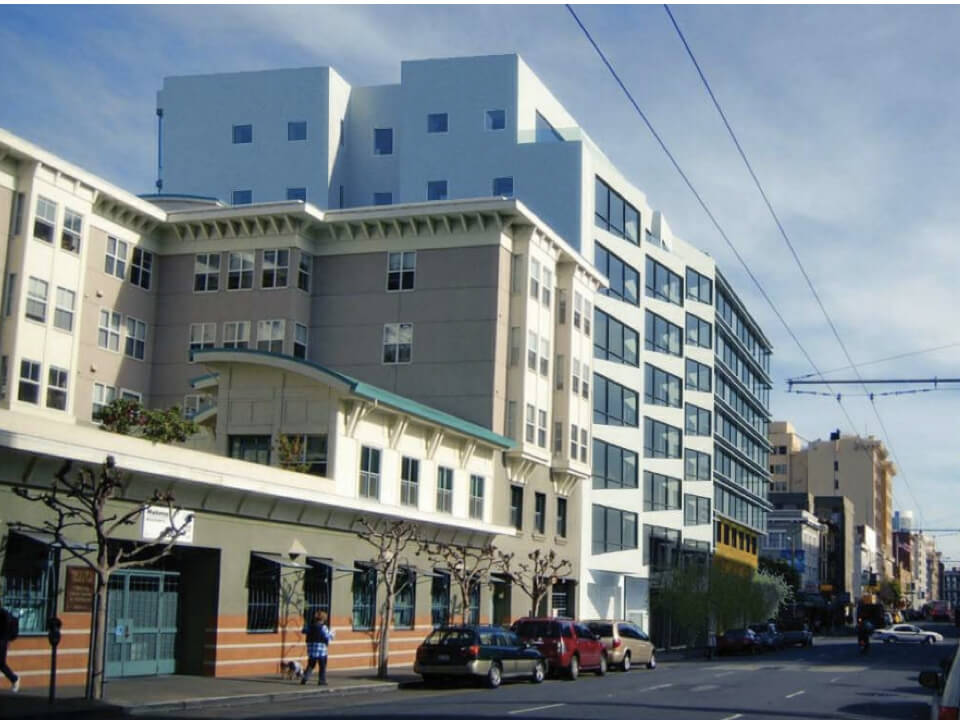 Rendering of Golden Gate Avenue with the approved development on the corner of Hyde Street. (Image: Costa Brown Architecture)
The majority of the public commenters who spoke against the project rent P.O. boxes in the facility and were concerned about the loss of permanent addresses for homeless and transient people and residents who cannot receive mail at their homes, as well as the Postal Service's lack of communication with box holders regarding the closure. Other concerns raised included the distance of Fox Plaza from the Tenderloin, adding market rate housing to the Tenderloin, the 18-month construction period and shadows on surrounding open spaces.
While the commissioners were concerned about displacing a neighborhood-serving amenity, they ultimately concluded that the lot is currently underutilized and voted unanimously in favor of the project. However, the project sponsor did agree that if the Postal Service wanted to continue service in the new building, it would be welcome.