Two years after opening its first location in the FiDi, upscale coffee shop Coffee Cultures is planning an expansion to SoMa. The burgeoning mini-chain, which already has one location at 225 Bush St., recently broke ground on a second location at 1321 Mission St., with the new spot slated to open in September of this year.
The SoMa Coffee Cultures location will differ from the FiDi spot in that it will extend its opening hours from five days a week to seven, and include the unexpected addition of a wine and beer bar, according to founder Jason Michael Paul.
"Coffee Cultures FiDi is doing well," Paul said. "We always intended to scale Coffee Cultures to spread the experience and create a destination location with more of an offering to include beer and wine."
The new Coffee Cultures will sit at the base of the recently completed Panoramic high-rise apartment building, whose 160 micro-units will primarily house students from San Francisco Conservatory of Music and California College of the Arts. The cafe and bar, which Paul tells us will have a contemporary, utilitarian feel, will have two separate entrances: one on Ninth Street, and another on Mission.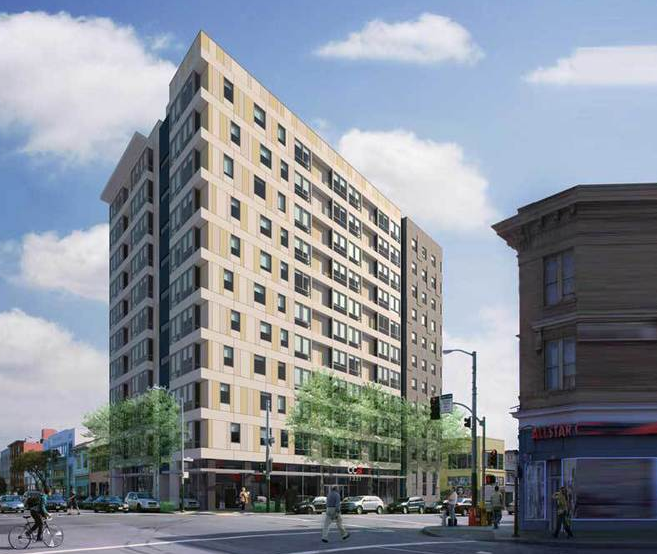 Coffee Cultures SoMa will be on the ground floor of the Panoramic. (Rendering: Panoramic Partners)
The coffee shop will continue to serve North Carolina-based Counter Culture Coffee (which recently opened its first West Coast roastery in Emeryville), alongside sweets from local bakeries Patisserie Philippe and Anthony's Cookies. There will be a brand new selection of sandwiches and salads added to the menu, and Paul plans to pour the "finest beers and wine sourced anywhere."
As for the expansion, Paul said he is "super excited that we can further serve San Francisco in another part of the city ... Ninth and Mission is an up-and-coming area."
The SoMa Coffee Cultures location will be open 7am-7pm daily, with the bar open from 5pm until closing.