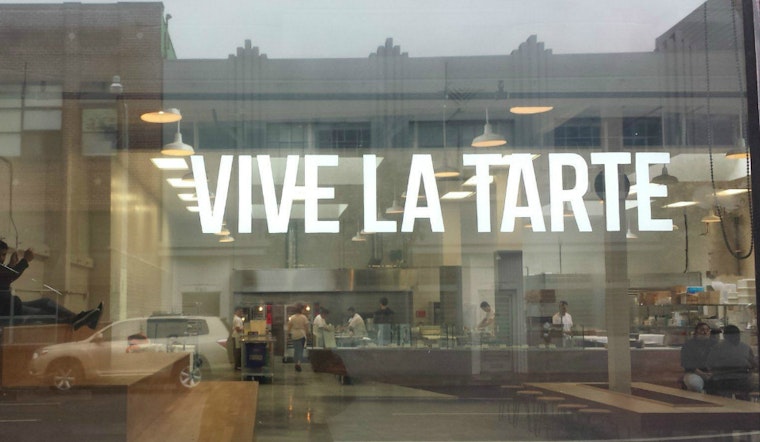 Published on June 13, 2015
Belgian couple Arnaud Goethals and Julie Vandermeersch were on their honeymoon in San Francisco when they decided to bring their California-based friends a customary sweet treat, per Belgian tradition. On their hunt, they found a few bakeries that sold tarts—or open-faced pies—on the side, but never any that focused primarily on the treat. So they decided to open their own tart bakery.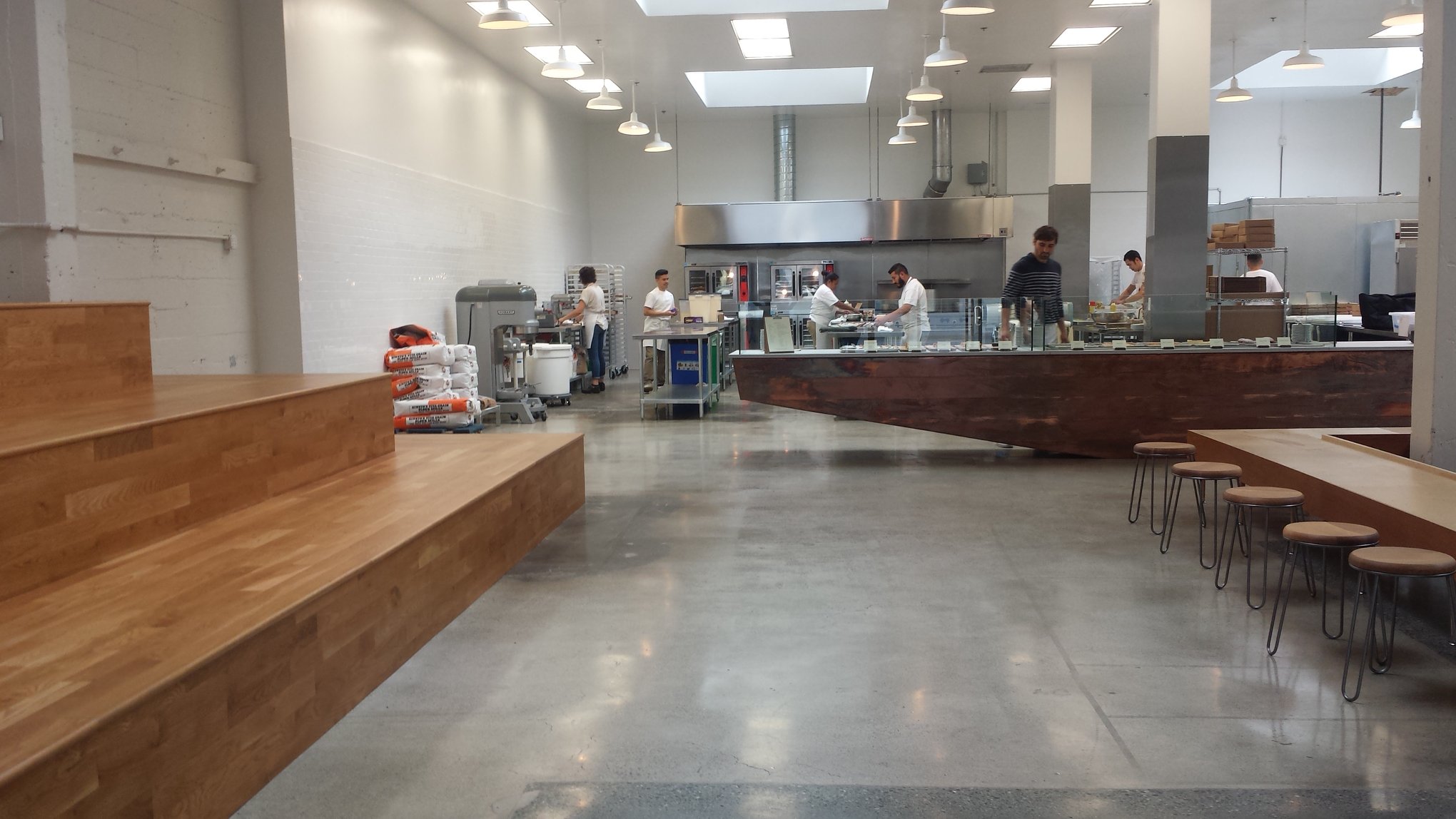 Inside the new Vive La Tarte.
The husband-and-wife team left their engineering and marketing careers behind in Belgium when they moved to San Francisco in 2011 to start their own tart business. Goethals likes to think of them as "self-made bakers."

The pair started their Vive La Tarte business small, making their way onto the foodie scene by cruising around the Haight in a bright orange Volkswagon Westfalia and delivering orders tweeted in by customers.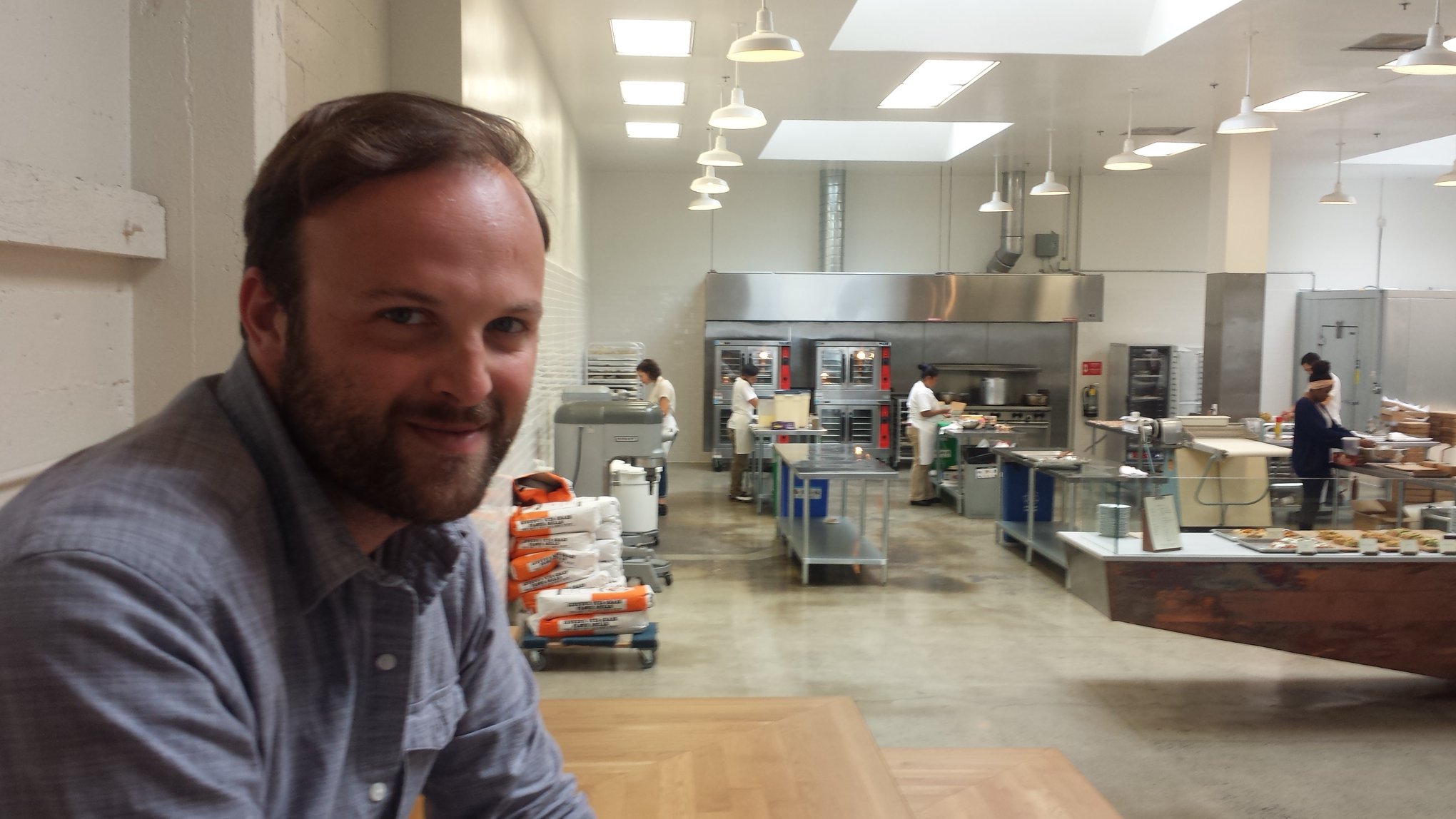 Arnaud Goethals.

On May 20th, Vive La Tarte opened its very own brick-and-mortar space at a former paper warehouse at 1164 Howard St. This industrial eatery has an open kitchen, bleacher-style seating, a food counter displaying sweet and savory delicacies and a separate drink counter that features coffee from nearby SoMa business Sightglass Coffee.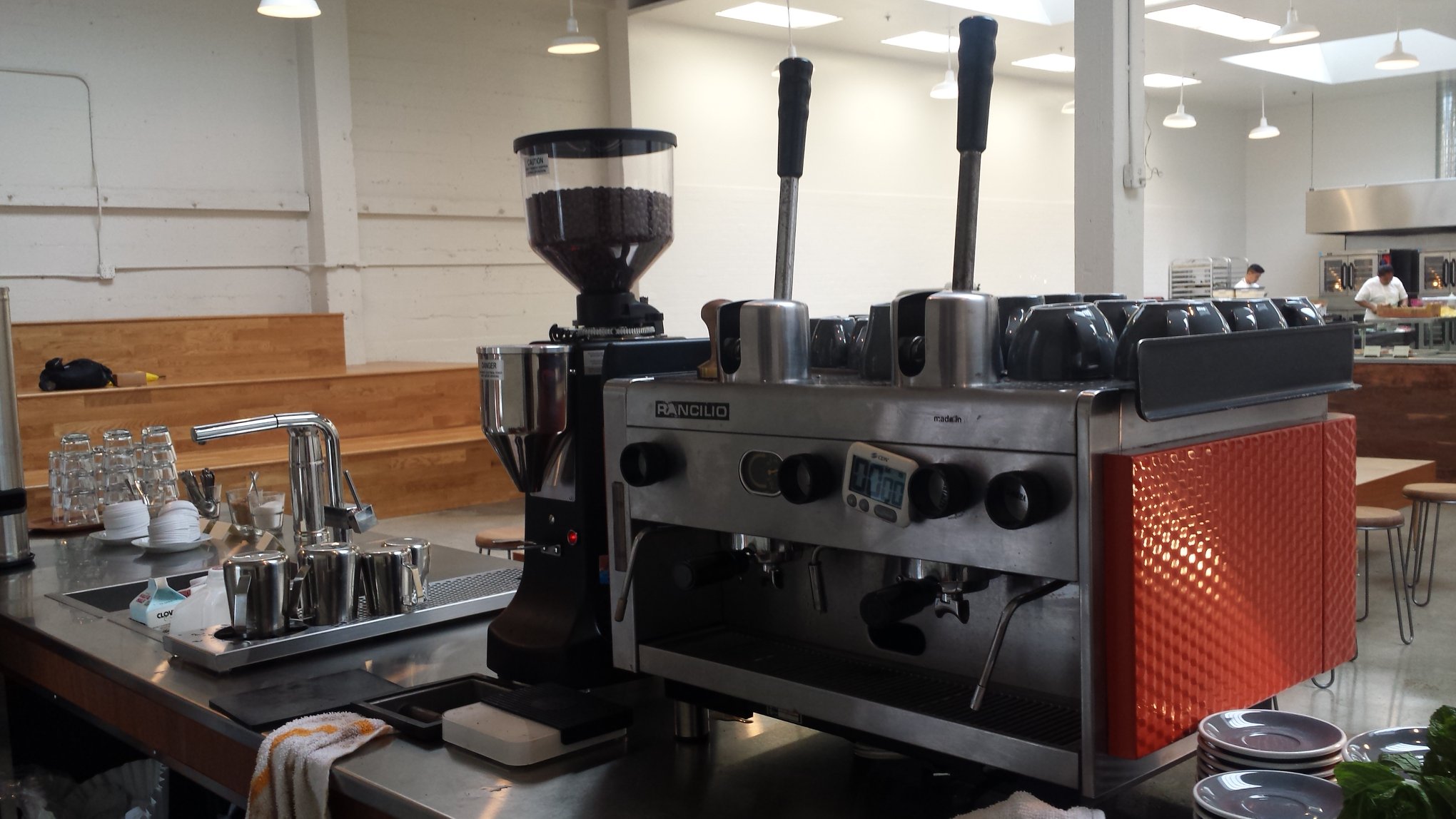 According to Goethals, their recipes are inspired by Vandermeersch's great aunt's book on Belgian cuisine with a Californian twist. In conceiving the menu, Goethals said "we want to find a balance between casual eatery and slow food."
Menu items range from sweet to savory and include tarts, Danishes, cheesecake and quiches. But don't expect to see the same thing on the menu every time you visit—Goethals said that they're fond of experimenting with fruits and vegetables that are in season, and only use locally-grown, organic ingredients.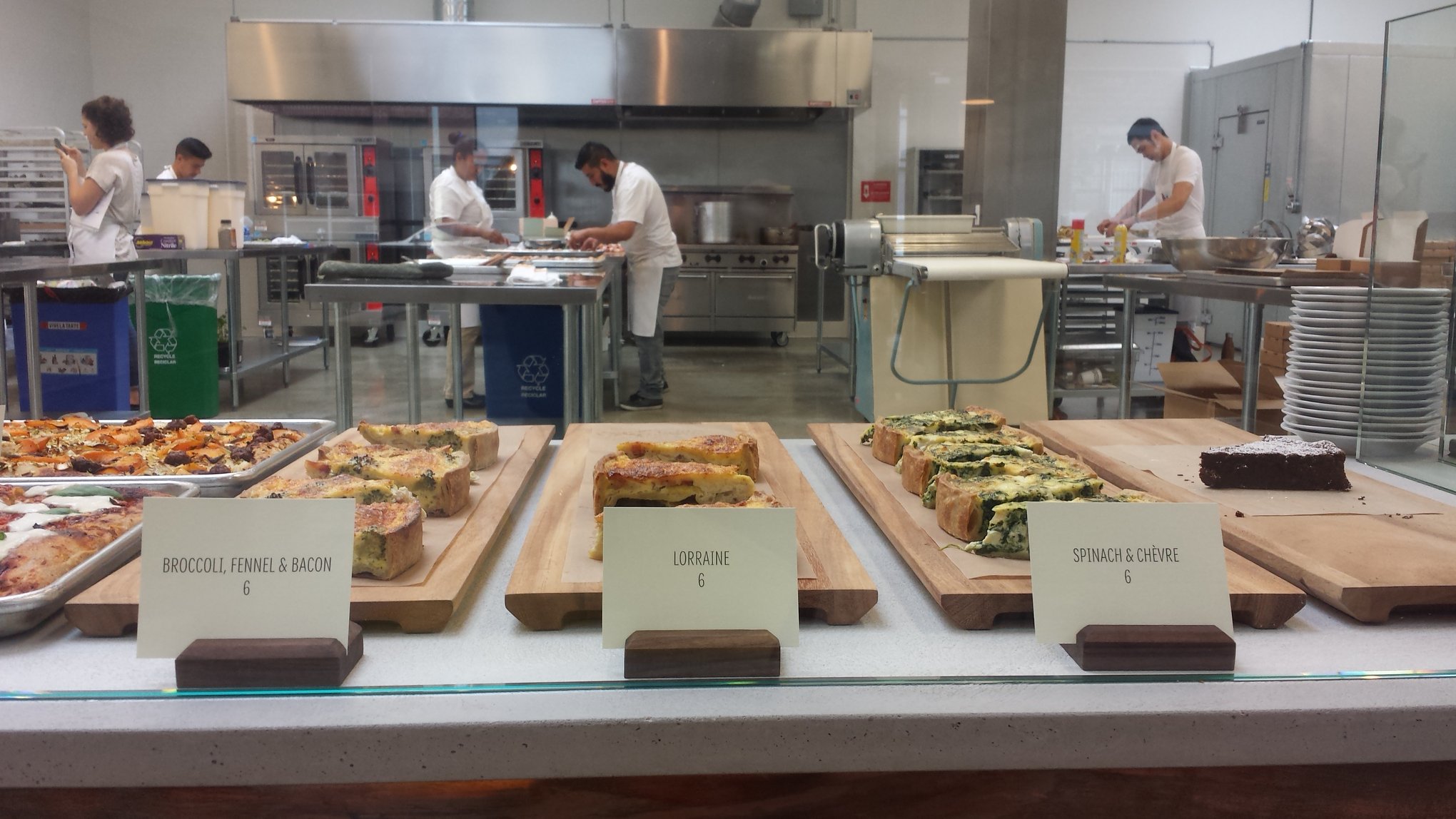 Goethals says that the bakery's most popular tarts are the San Francisco Cheesecake and the Caramelized Hazelnut. The San Francisco Cheesecake is a take on the traditional New York Cheesecake, with a hint of Belgium. According to Goethals, the San Francisco Cheesecake has a much lighter taste and the crust is made of a Belgian biscuit called Speculoos instead of the traditional graham cracker. 
The Caramelized Hazelnut is more of a Belgian specialty, and Goethals speculates that its popularity is due to the contrast between the gritty, crunchy-looking topping and fluffy interior.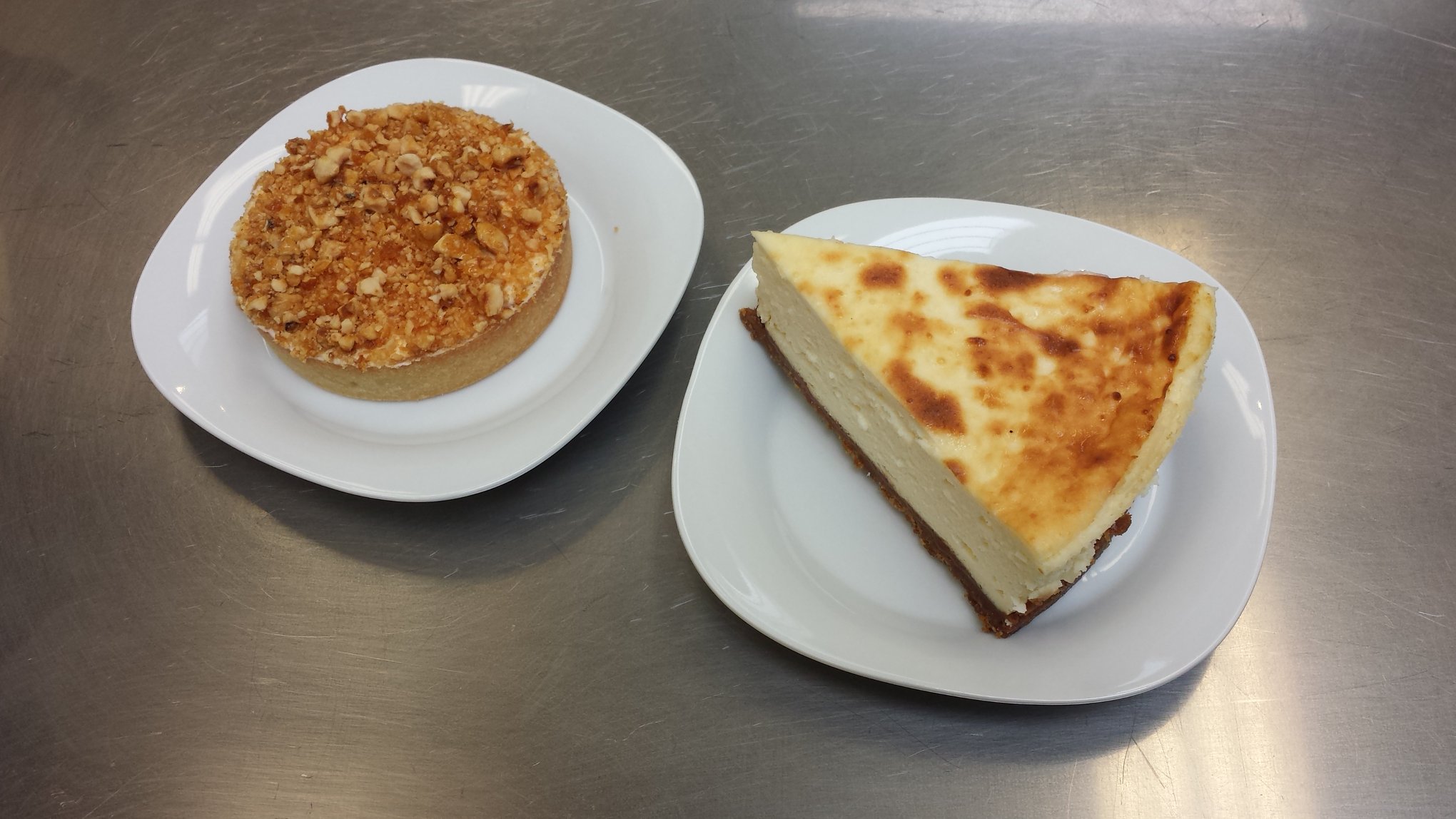 Caramelized Hazelnut tart (left) and San Francisco Cheesecake (right).

Vive La Tarte is located at 1164 Howard St. and open Wednesday through Saturday from 8am to 4pm. As for how to best enjoy their offerings (and perhaps life in general), Goethals has a few tips: "Put some good music on, have a pastry and be happy."