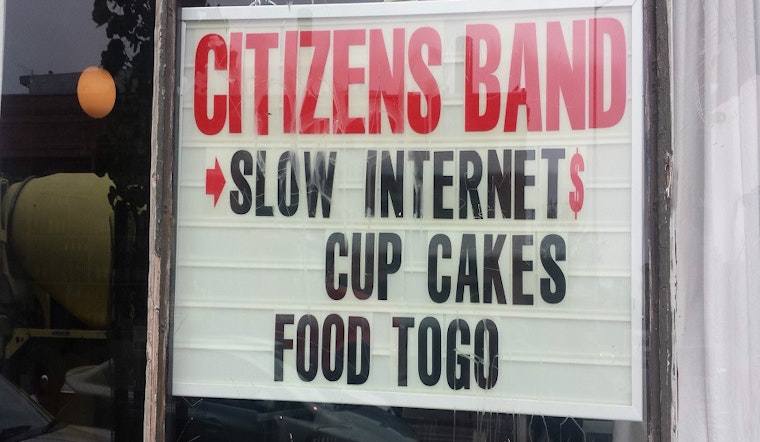 Published on July 15, 2015
Chris Beerman opened his restaurant, Citizens Band, at 8th and Folsom in 2010. In the subsequent five years, he's watched significant changes come to the neighborhood from the doors of his all-American, truck-stop-esque diner, whose space he shares with sister business Pinkie's Bakery. 
The restaurant is named for both Beerman and Cheryl Burr, his business partner and the pastry chef at next-door Pinkie's. Their mutual initials, CB, are also a form of radio communication often used by truck drivers in the '70s. (The CB in "CB radio" stands for "Citizens Band.")
With old CB radios peeking out of the nooks and crannies and glass cooler doors displaying various ingredients, Beerman envisioned a quirky diner to match his equally quirky SoMa neighborhood.
"[We wanted to] make it creative and kind of funky, but make it a diner that kind of represents the neighborhood. It's this off-the-wall, wacky little neighborhood in San Francisco that has a little bit of everything—crack whores and homeless people and tech giants," Beerman said.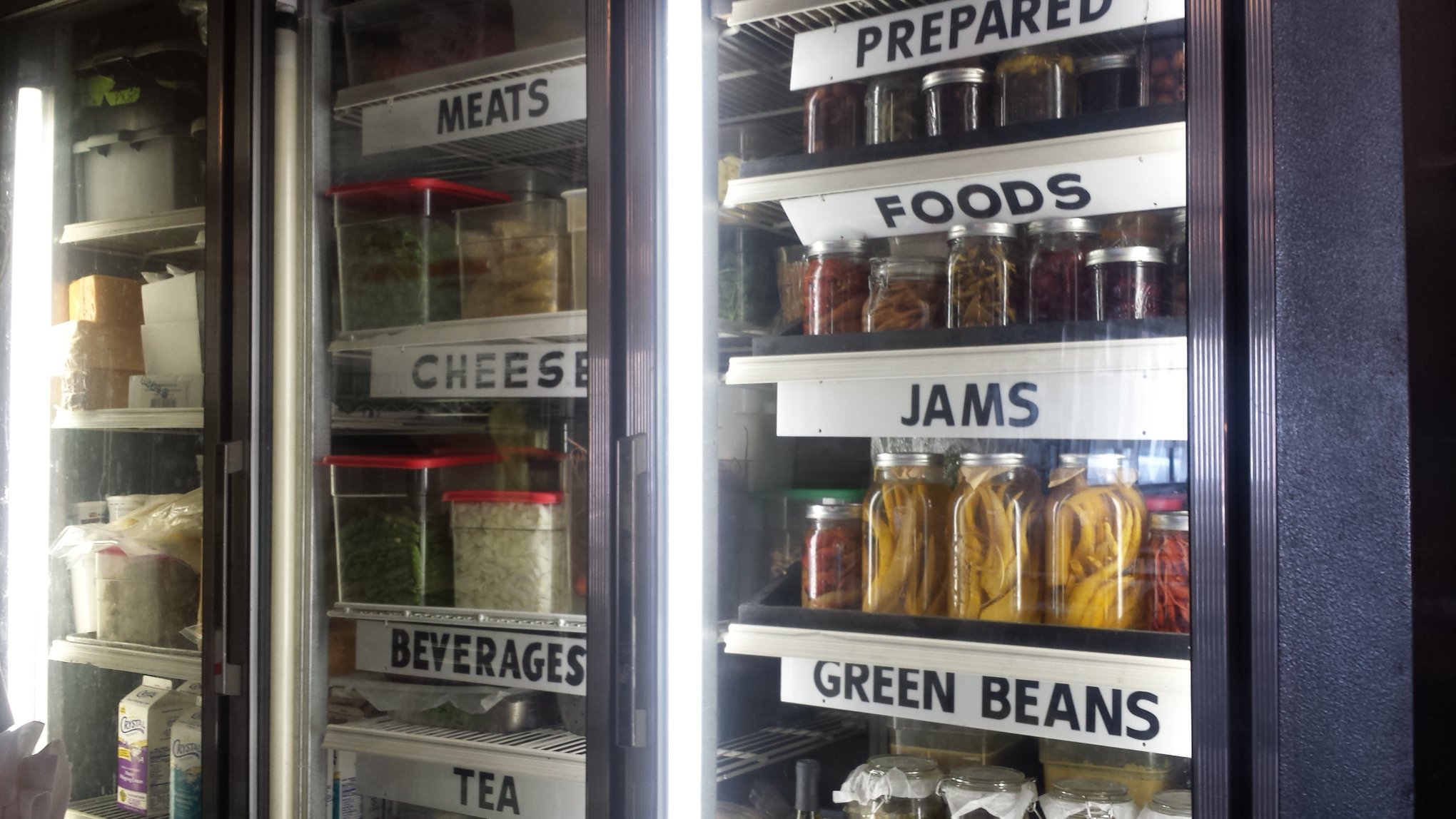 These days, those tech giants are becoming more and more a part of the neighborhood. Beerman said that there's been an obvious change of pace in SoMa, with new buildings being constructed and a new crowd of people coming to dine in at Citizens Band.

"It's definitely a lot of younger, tech-employed people. There's so much building, so much new housing going up," Beerman said. "[Citizens Band] was built before the tech boom. This was much more of a blue-collar area. A lot of warehouse spaces that had electrical companies and plumbing companies and supply houses."
The restaurant was much more of a local hangout in the first year it opened, but it isn't as noticeable now. "When we first opened, all we served were locals, people that lived down here," Beerman said. "It was kind of what this space was intended to be, and not necessarily by default. It was a place where you'd come in and you'd see neighbors here."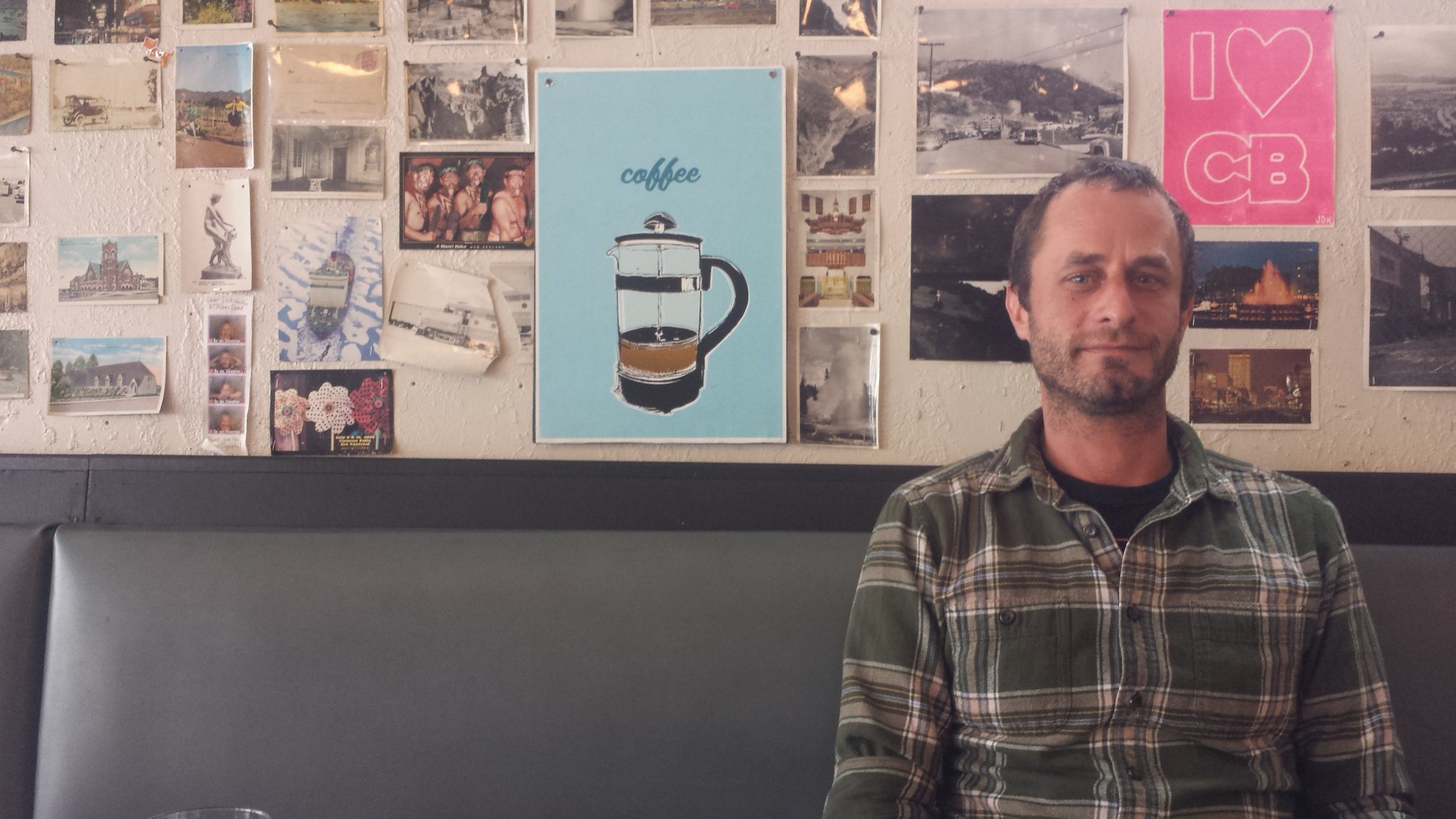 Chris Beerman of Citizens Band.
Those neighbors included Airbnb co-founders Joe Gebbia and Brian Chesky, who were regulars at CB when it first opened. "You would sit at the counter and Brian Chesky, the CEO of Airbnb, would be sitting next to you," Beerman said. "It was a cool meeting place."
But regardless of whether you're local or a new arrival, Beerman welcomes all to try CB's comfort food. "Come down and get some fried chicken," he said.
Citizens Band is open Monday, 11:30am-2pm; Tuesday-Wednesday, 11:30am-2pm and 5-9pm; Thursday-Friday, 11:30am-2pm and 5-11pm; Saturday, 10am-2pm and 5:30-11pm; and Sunday, 10am-2pm and 5:30-10pm.