Artist David Best opened up his latest temple in Patricia's Green to the public only ten days ago, and already its wooden legs and base are filled with hand-written messages.
Best said early on that, "When we finish the temple and turn it over to the community, it is an empty building ... It has no life until the community brings that life to it." The neighborhood has stepped up to the challenge, writing down Pride-themed messages, expressing joy over the Supreme Court decision to legalize gay marriage, and jotting down messages to loved ones who have passed on.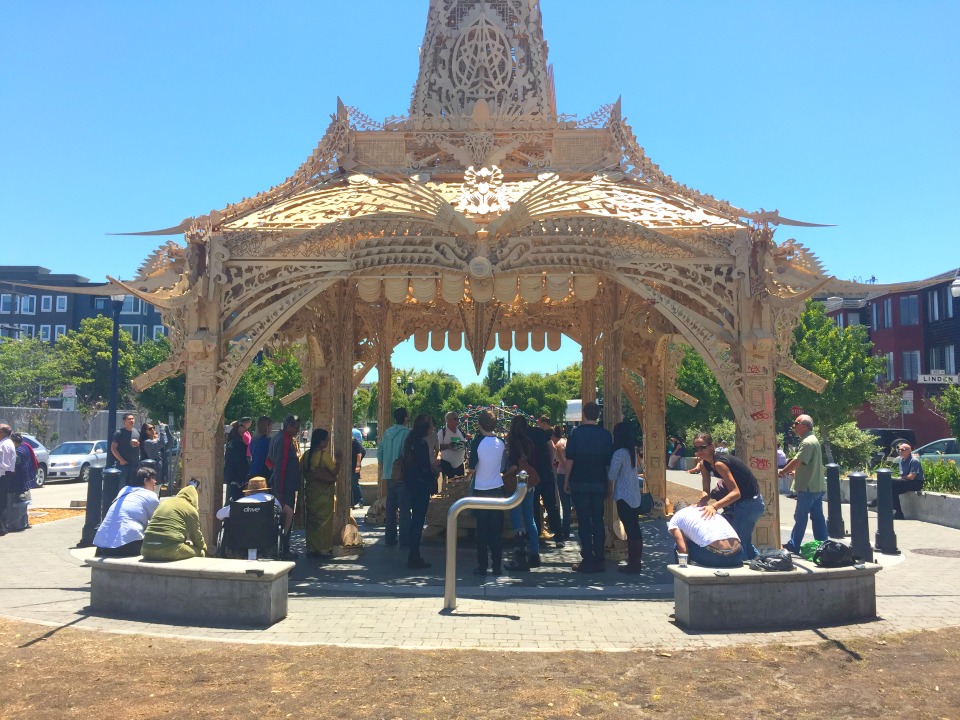 In fact, even though the temple has been up and open to community interaction for less than two weeks, real estate for messages is dwindling, and it's becoming hard to find room to write.
Here's a selection of the messages that have appeared on the structure thus far: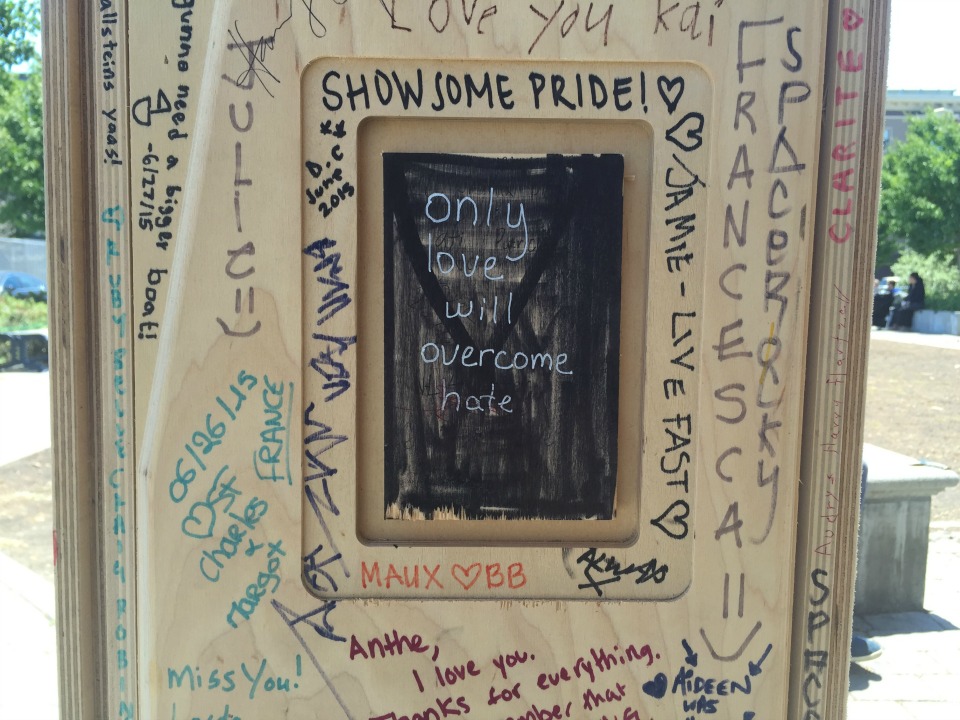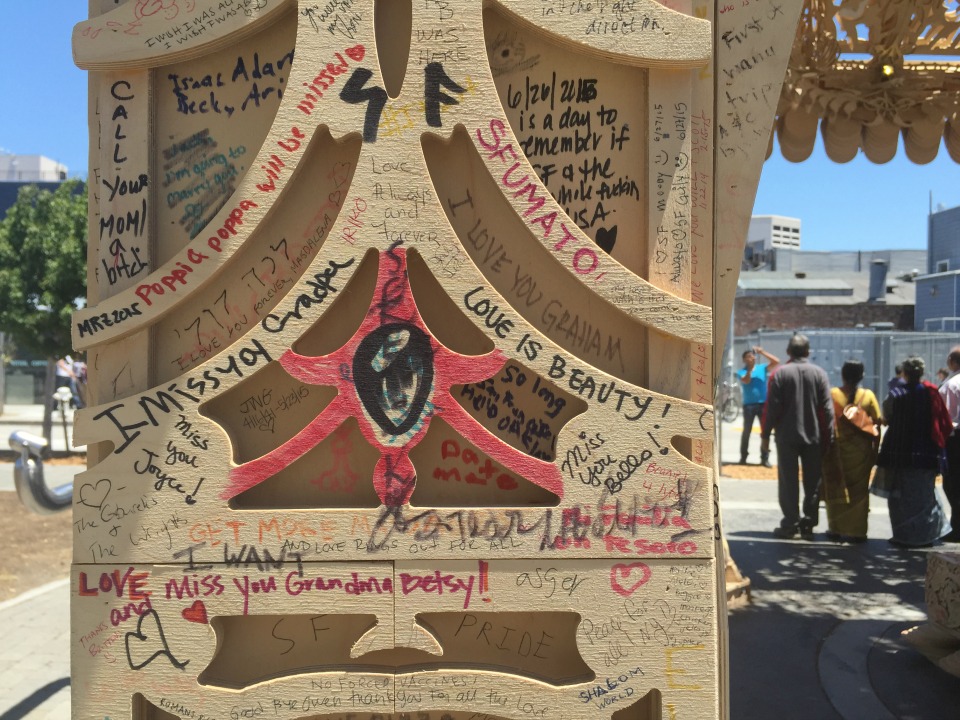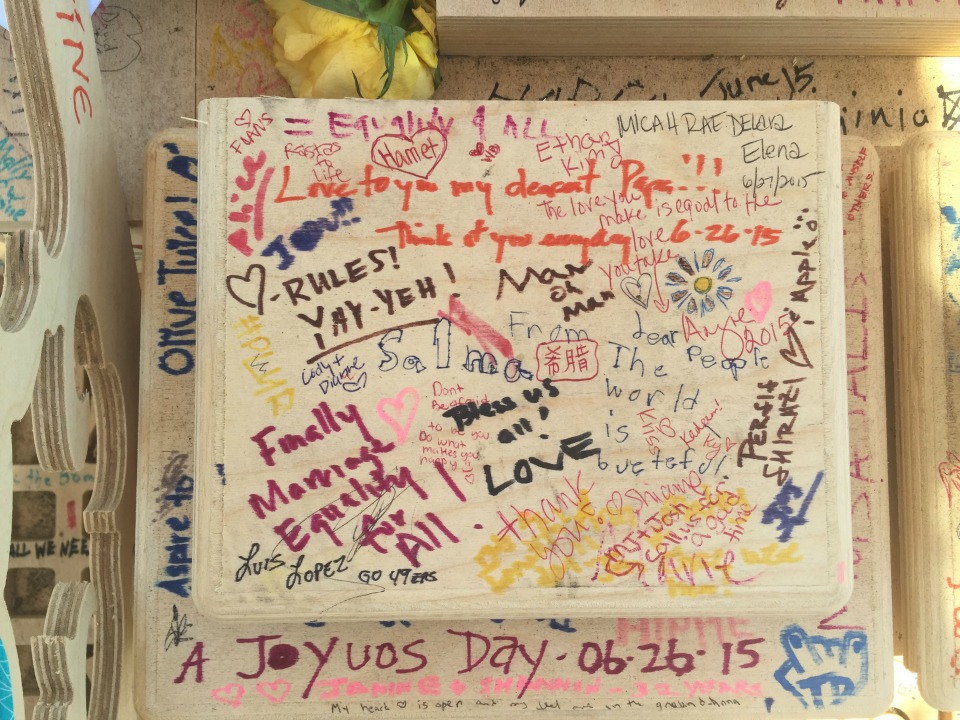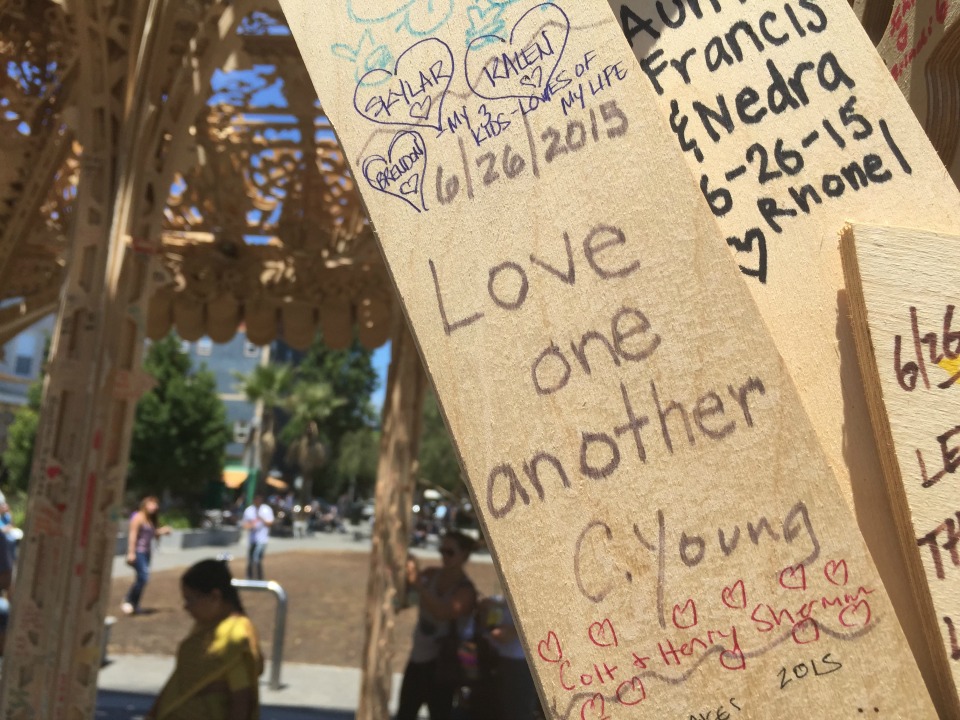 The plan is for the temple to remain on Patricia's Green for the next year. What do you think of the temple, now that it's been brought to life?