Published on July 22, 2015
Since 1985, gay leather fetishists both local and visiting have gathered at Up Your Alley, the BDSM event that organizers have dubbed the Folsom Street Fair's "dirty little brother." This year marks its 30th anniversary. 
This Sunday, July 26th, the three-block leather event will be held once again in Dore Alley between Folsom and Howard, running through Ninth and Juniper and the adjoining block of 10th. Alongside a multitude of live BDSM demonstrations, over 60 vendors will sell adult toys and gear. (Ed. warning: butts ahead.)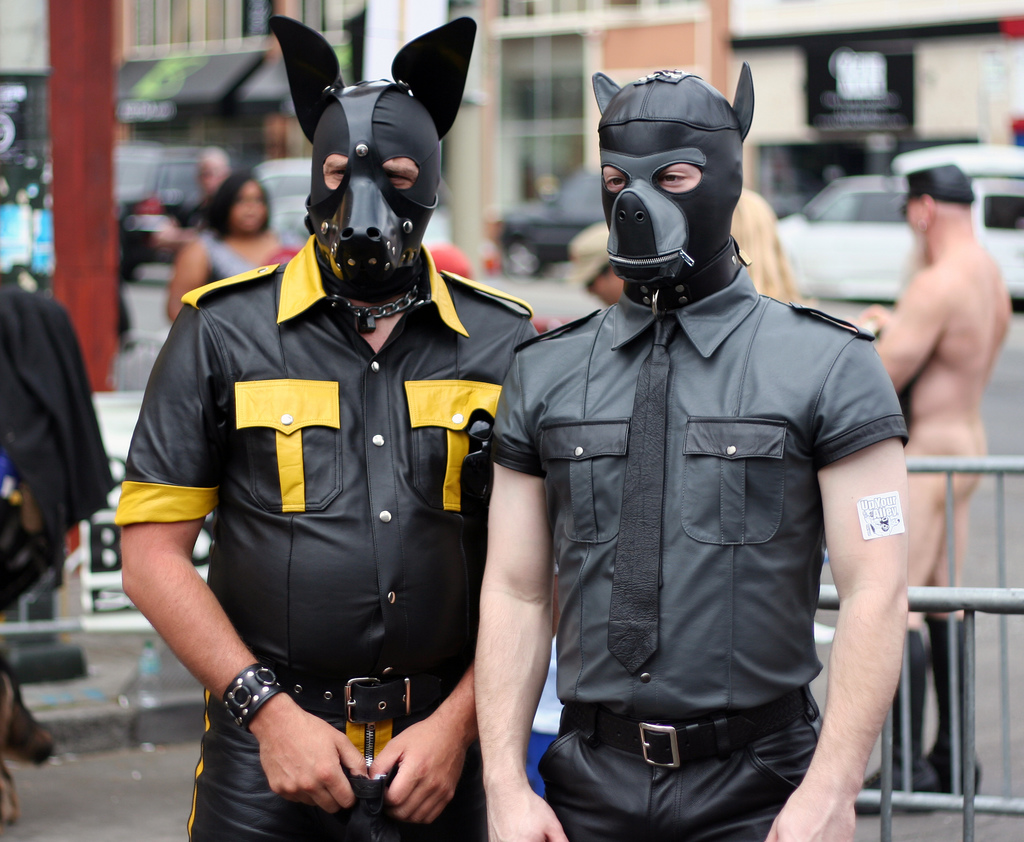 Photo: Niall Kennedy/Flickr
SoMa has been a mecca for the leather scene in San Francisco since the 1960s, according to University of Michigan associate professor Gayle Rubin, a scholar of gay leather culture. With shops like Leather Etc. and Mr. S Leather and leather-themed bars like Powerhouse, the community still has a presence in the area, but Rubin said it was much larger back when UYA was first conceived.

UYA, which was founded at the height of the mid-'80s AIDS epidemic among gay men, was designed as a fundraiser for AIDS-related charities. "The AIDS epidemic was first noticed around 1981, and by the mid-1980s, it had become a tsunami of illness and mortality," Rubin told us. "This took a huge toll on gay institutions and was affecting many individuals, not just South of Market, but throughout gay San Francisco. The leather community had long traditions of fundraising, and had gone into high gear, establishing AIDS help organizations and raising money for those who were struggling with the disease."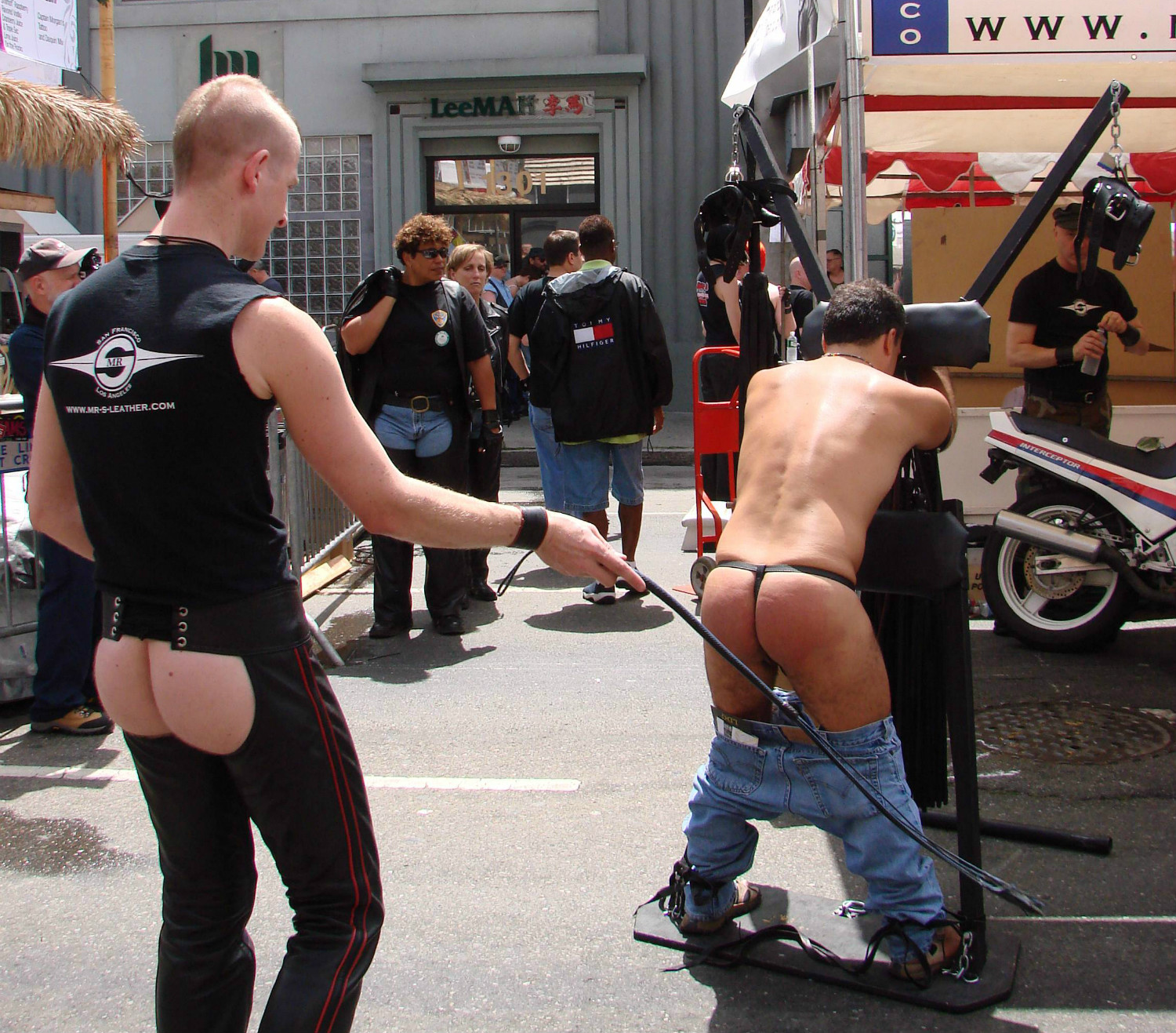 Photo: Jere Keys/Flickr
UYA continues to uphold its tradition of raising money for HIV- and AIDS-related charities, including the AIDS Emergency Fund and the AIDS Legal Referral Panel. It also raises funds for organizations dedicated to helping the LGBTQ community. The full list of beneficiaries can be found here.
Up Your Alley originally took place on Ringold Alley, but relocated to Dore Alley after neighbors complained. "Ringold has always been an exclusively residential corridor," said Demetri Moshoyannis, executive director of the Folsom Street Events. "So, when hundreds of leathermen showed up on the footsteps of the houses and small apartment buildings, the residents pushed back." The fair has been held in Dore Alley since 1987; many locals refer to it as the Dore Alley fair. It merged entities with the Folsom Street Fair in 1990.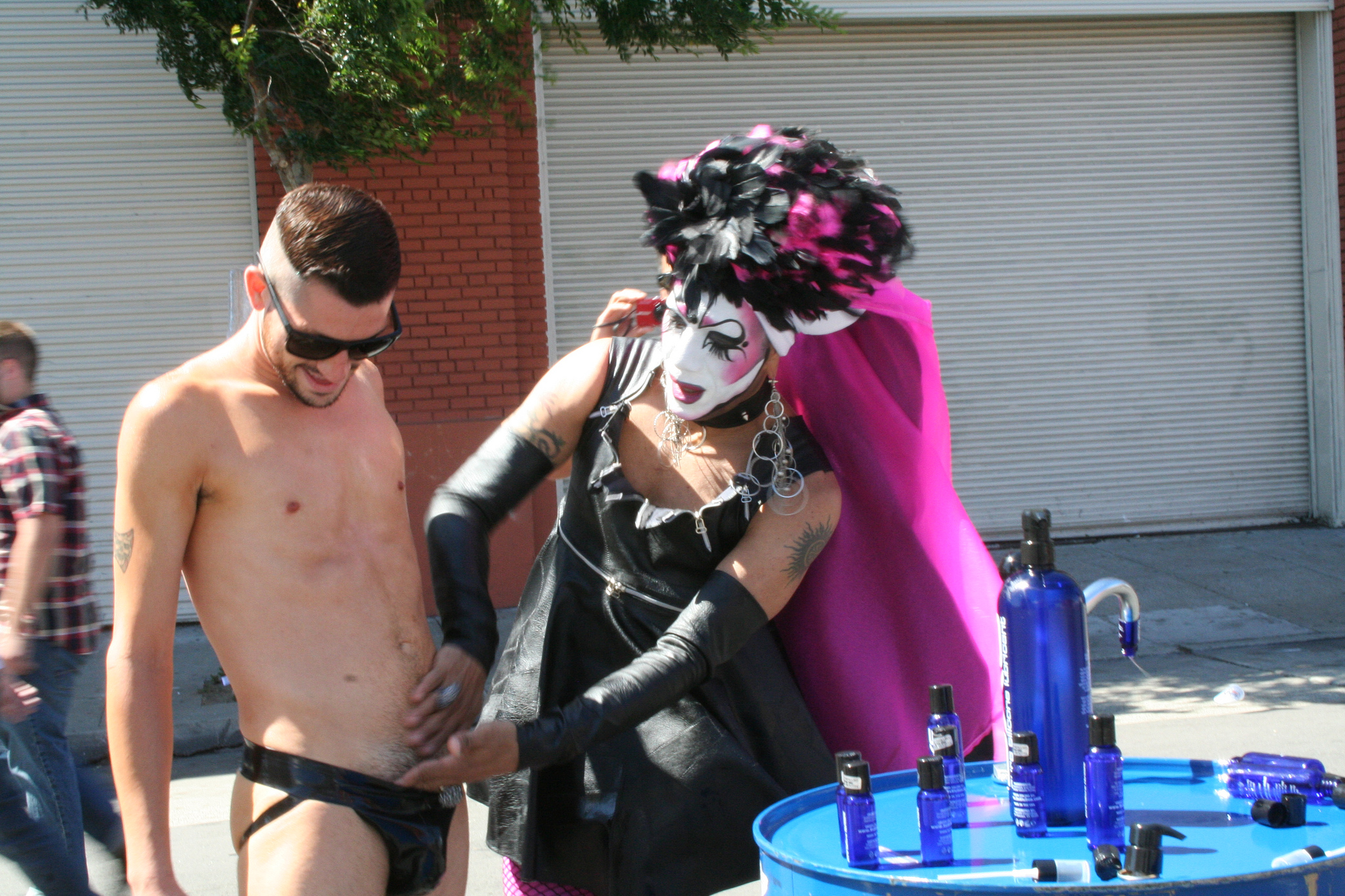 Photo: Kevin Skahan/Flickr
A 2014 study on the economic impact of San Francisco outdoor events estimated that approximately 12,000 people attended UYA last year. Since it draws much smaller crowds than the Folsom Street Fair, Moshoyannis cautioned newcomers, warning that the offerings are much more hardcore. "It's not for the faint of heart, so if you've never been to it, it's not a good idea for a newcomer or first-time attendee," Moshoyannis said.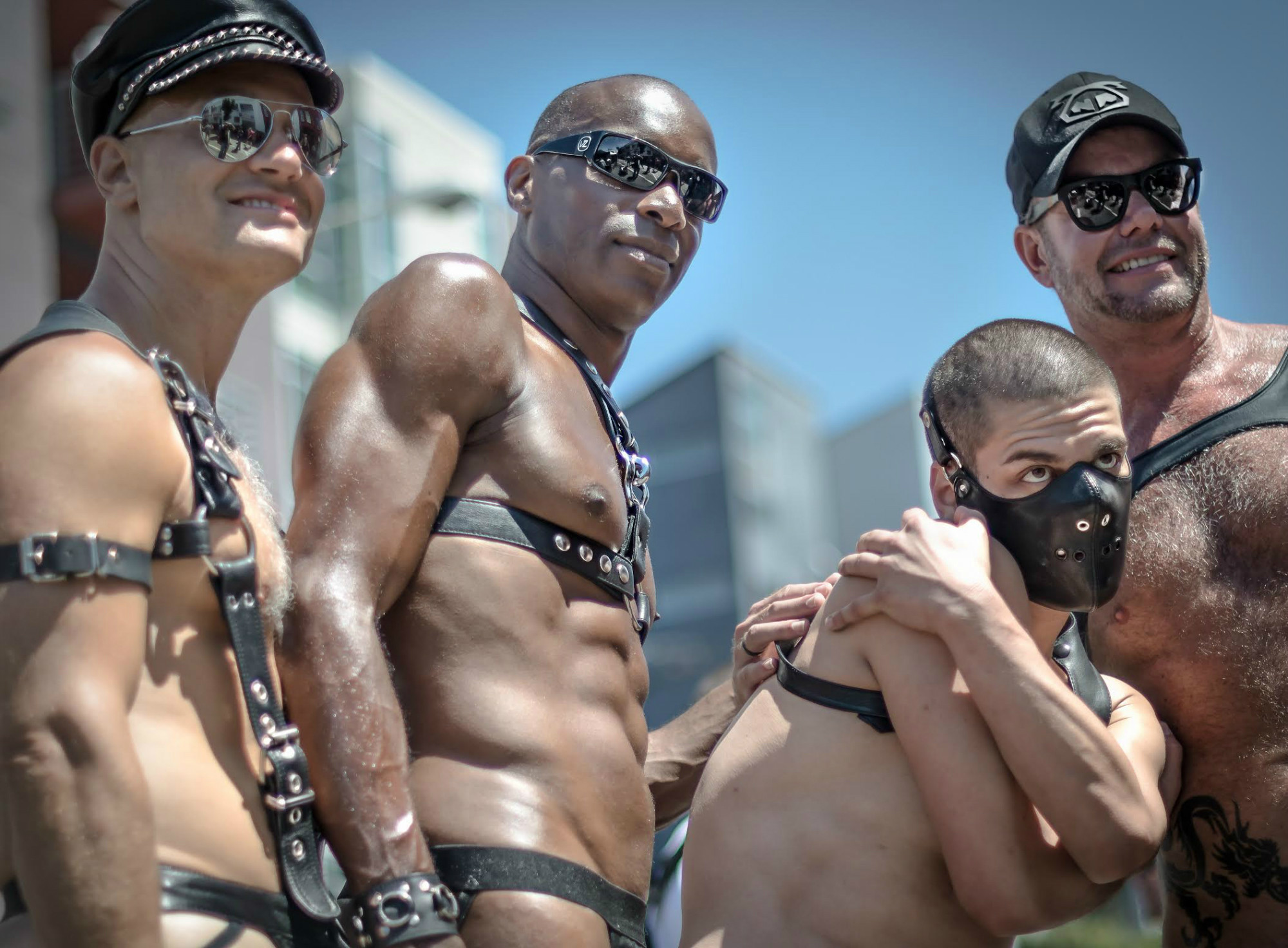 Photo: Courtesy of Folsom Street Events
The leather community has declined significantly in the neighborhood due to AIDS, redevelopment and the tech booms of both the '90s and the present day. Nonetheless, Rubin said UYA is one of the forces that assists in keeping the leather community's presence alive in the Folsom corridor.
"Although there is far less of a leather presence now than there was in the late 1970s and early 1980s, leather has persisted as a key element of the neighborhood," Rubin said. "And the two street fairs—Folsom and Up Your Alley—play a key role in maintaining that presence."
If you're interested in learning more about UYA's history, Rubin will host a lecture at the San Francisco LGBT Center tonight, Wednesday, July 22nd, from 7:30-9:30pm. Sunday's Up Your Alley event will run from 11:30am-6pm.