After 12 years of effort, Sarah Fenson and Regan Long, the co-founders of Local Brewing Co., have finally opened their first brewery and beer bar. The new bar debuted on June 2nd at Fourth and Bluxome streets, next to the Bluxome Street Winery and a block from the SoMa Caltrain station. 

As Giants fans drifted in after a game at nearby AT&T Park, Long chatted with a pair of out-of-town beer enthusiasts and offered up a sample of LBC's newest creation, a Belgian beer.
For Long and Fenson, creating an intimate experience for the San Francisco community was the first priority. "We wanted to do something that was more of a destination experience, where you could sit in the brewery and be connected to where the product is produced. You can literally have a pint 15 feet away from the tank," Long says. 
Long and Fenson began homebrewing in Glen Park over a decade ago, deciding to establish themselves as Local Brewing Co. in 2010. They entered their Bluxome Black Lager into a state fair beer competition and won, which led to an opportunity to brew a beer at San Francisco brewpub ThirstyBear and serve it on tap there and in other locations around the city. To develop their skills, they held taste tests in Dolores Park and conducted homebrew workshops—all for free.
"We wanted to make sure that what we were doing really aligned with the San Francisco community," Long said.
The 12 beers on tap at Local are named after San Francisco streets, neighborhoods and icons; they include Duboce Park IPA, Bluxome Black Lager and Sutro Tower Stout. The menu is a map of San Francisco, indicating each beer's "location."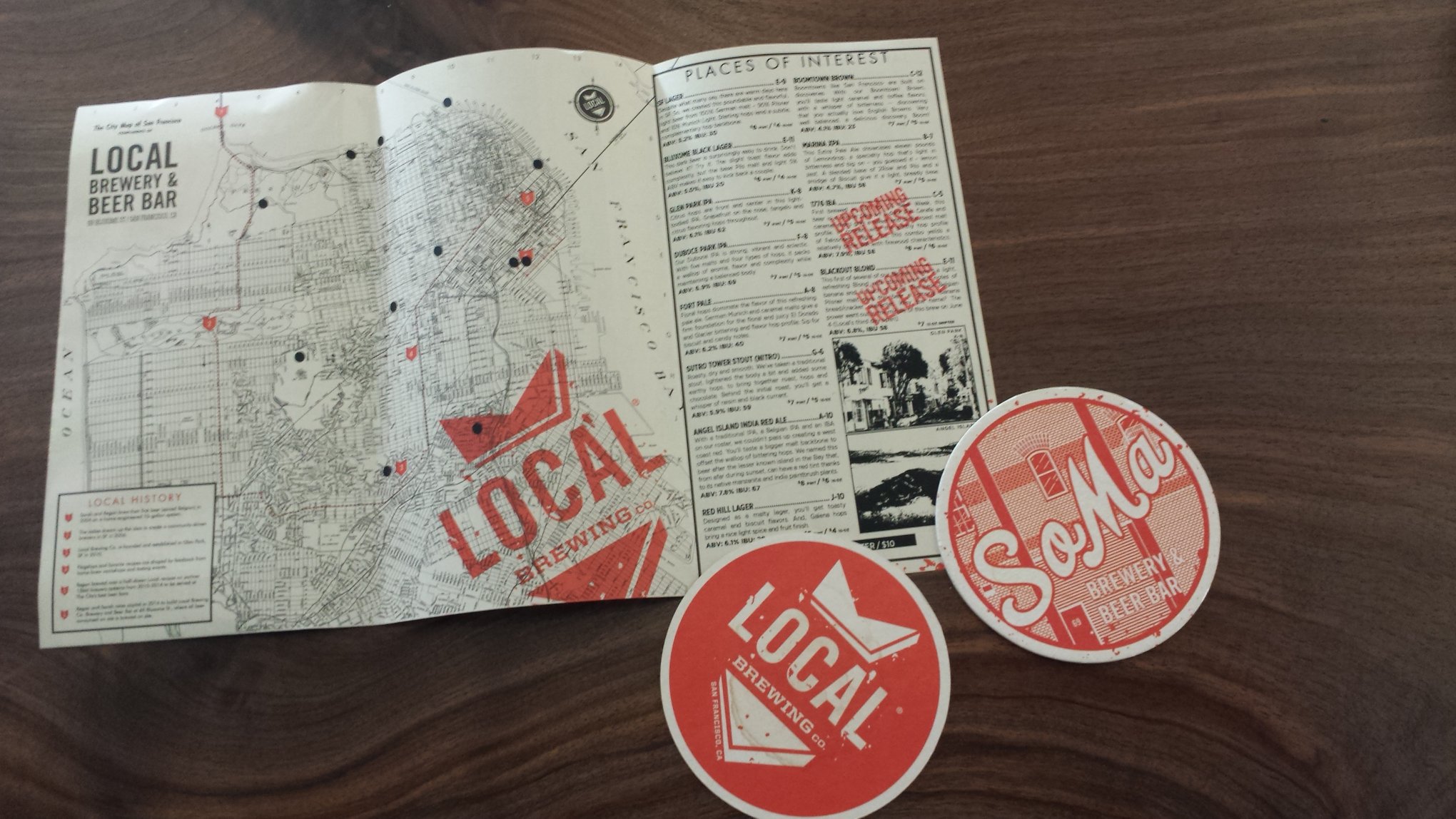 In true San Francisco tech fashion, Long designed a beer-curator algorithm on the LBC website that ranks the brewery's beers by bitterness, alcohol content and complexity on a scale from one to ten. Customers can customize their "beer profile" by inputting their own preferences on each scale; the curator will narrow down the full list to a few beers that fill the bill.
Long, who has a business and startup background, says the algorithm will ultimately help Local gather feedback and determine the popularity of their brews.
"Bringing in our business background and market-research experience is another way to engage the customer, beyond just talking to them," she said. "It's not meant to replace our interaction with the people behind the counter, it's meant to supplement that."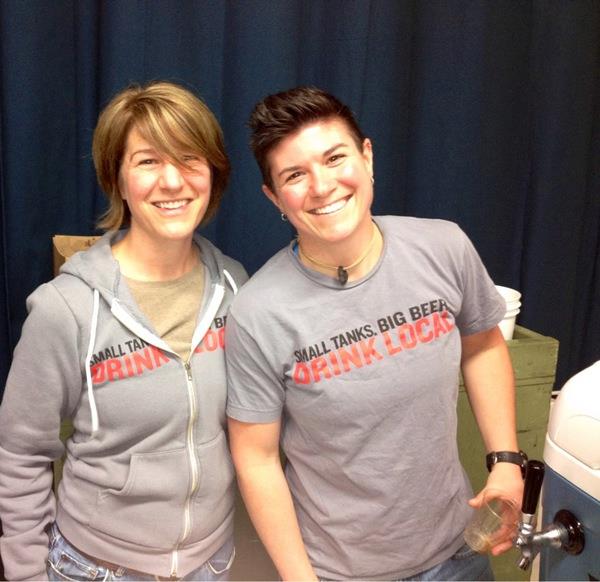 Owners Sarah Fenson (left) and Regan Long. (Photo: Local Brewing Co/Facebook)
Though both Long and Fenson are female brewers, a rarity in the beer community, Long said the duo want to be known first and foremost for their beers, not themselves. "People are coming in here because they like the beer, and that's what we want," Long said. "We don't necessarily want people to come in here because we're female. We want to be more known for the fact that we're making really quality beer."
Local Brewing Co. is open Tuesday-Saturday, 2pm-10pm, and Sunday, 2pm-9pm.