It's been a little over a month since KitTea, the hybrid cat adoption center and cafe, opened its doors on Gough Street. Thanks to the presence of cats, plus snacks and tea, business is booming—and so are adoptions.
Since its opening on June 22nd, the cat cafe has been responsible for 17 adoptions, many of which are documented on its Instagram page. One notable adoption is that of Pax and Priscilla, a brother-and-sister pair who were adopted out together. A visitor came into the cafe wanting just one cat, but after meeting the duo, decided to adopt the pair. Here they are in their new home: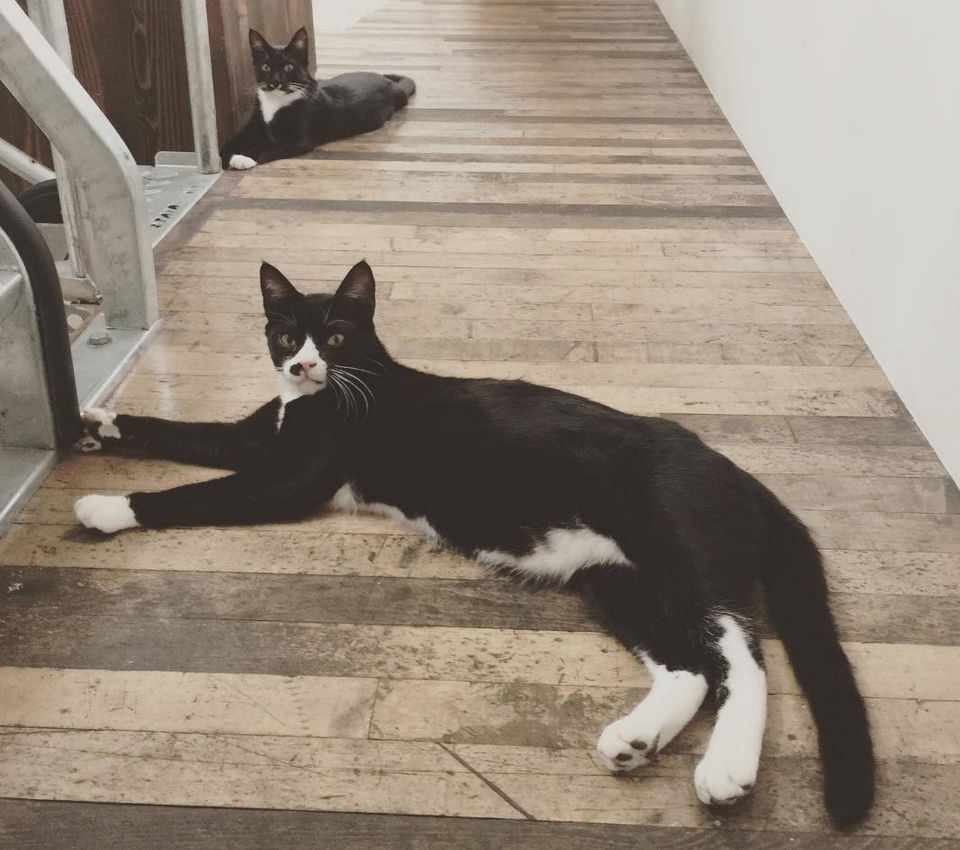 Pax and Priscilla, two cats adopted from KitTea. (Photo: KitTea/Instagram)
Other changes have been made at KitTea since the doors first opened. The cafe has expanded its food program, introducing sandwiches and salads. The current menu includes turkey, Havarti, and pesto sandwiches; spinach and feta quiche; and quinoa salad, among other dishes. 
"We're getting a lot of business from people wanting to have lunch with a view in the tea lounge," said Hannah Levy, who handles marketing for the cafe.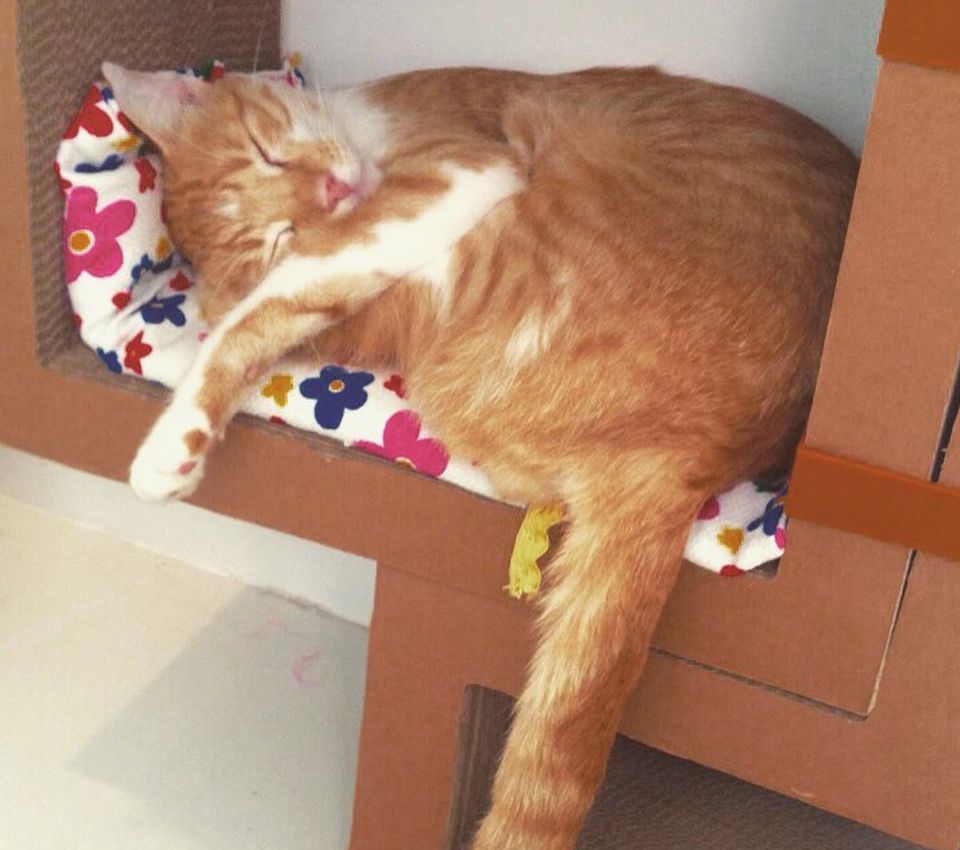 Izzy the cat lounges in the KitTea space. (Photo: KitTea/Instagram)
KitTea has also launched a private party program for groups who want to rent out the entire space. The cafe can accommodate up to 25 guests (though no more than 12 at a time are allowed in the kitty room), and platters of cookies, cheesecake or quiche are available for purchase. Group pricing for the space starts at $500 per hour. 
In the near future, KitTea plans to begin hosting activities and events in the space, so keep your eyes open for an event calendar on its website. A few plans in the works include movie nights, adoption events, and educational seminars with cat experts. 
Have you stopped by the cafe? Let us know your impressions in the comments.
KitTea is open Monday, 11am-3pm, and Tuesday-Sunday, 11am-9pm. Reservations for the cat space can be made online, and cost $15 for a half hour or $25 for a full hour. All reservations come with unlimited tea refills.