Big changes are coming to Eddy Street between Leavenworth and Jones. Onsen Holistic Spa, a Japanese-inspired spa and restaurant, is renovating an old auto garage in hopes of opening up next year. 
466 Eddy St. used to be home to City Automotive, an auto-repair shop that specialized in servicing vintage Volkswagens. According to Yelp, it went out of business in 2013, when the building was sold. 
The new owners are Caroline Smith, an acupuncturist and artist, and her husband Sunny, a contractor with a love of Japanese design. The pair had long sought a historic brick building to use as their workspace, and in late 2013, they came across the one-story space on Eddy, which they said was just what they'd been looking for.
They bought the building, and began carefully renovating the 3,048-square-foot space into a spa. "We want to create a communal space that's centered around soaking, taking life at a slower pace and inspiring creativity," Caroline told us. "The building sold us on the neighborhood, but now that we've been here for a bit, we've really come to see what an amazing and unique neighborhood the Tenderloin is."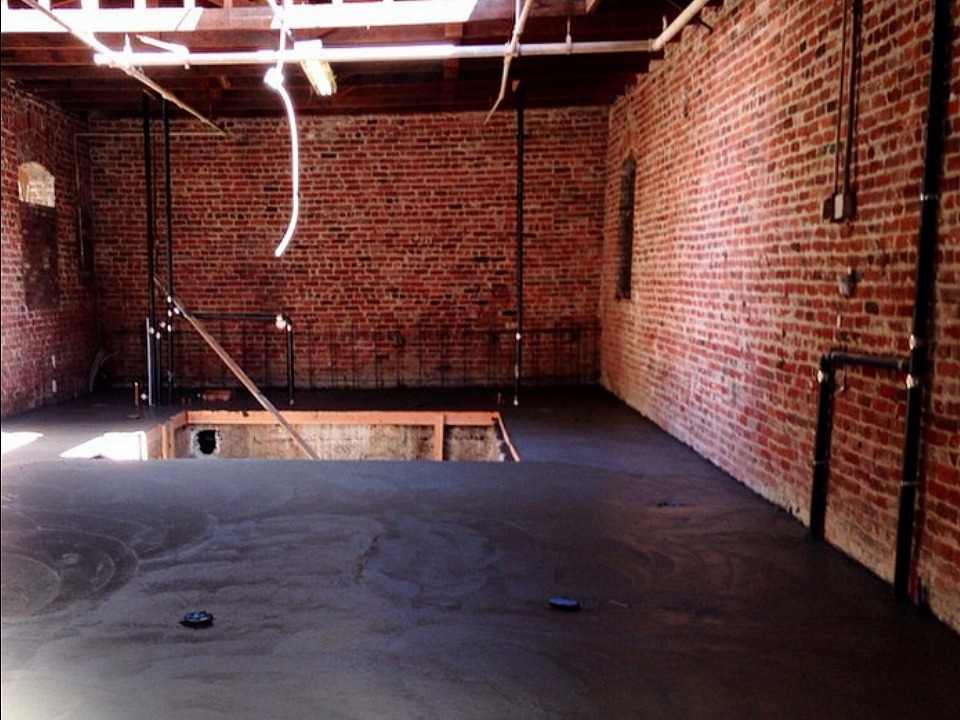 Photo: Onsen/Instagram
Upon entering Onsen (Japanese for "hot spring"), customers will be greeted by a steam room and a restaurant serving tea and Japanese-inspired food. Beyond that will be six treatment rooms, a communal tub, showers and a sauna. The spa's Instagram shows exposed brick walls and a new concrete floor, but the final visible aspects of the interior will be constructed out of salvaged redwood, old-school chalkboards, and clay. 
Caroline and Sunny are planning to open Onsen's doors in March 2016. We'll keep you in the loop as events develop.