This Sunday from 11am to 4pm, several streets in the Tenderloin will be closed off to traffic and opened up to the community. Sunday Streets is coming, and despite this week's cloudy skies, there's a warm weather forecast for the weekend.
Sunday Streets describes the Tenderloin on the event page as an important location for this fun-filled community gathering. "This densely populated neighborhood houses the highest number of families with children, has one of the highest rates of car-free households, and has the least amount of park space per capita in San Francisco," they state. "Few neighborhoods make a better case for transforming streets into recreational space for playing and building community."
The Tenderloin Sunday Streets route follows Fulton Street between Hyde and Larkin, Larkin to Ellis Street, Ellis to Jones Street, Jones to Golden Gate Avenue, and Golden Gate to Larkin Street. If that's hard for you to visualize, here's a map: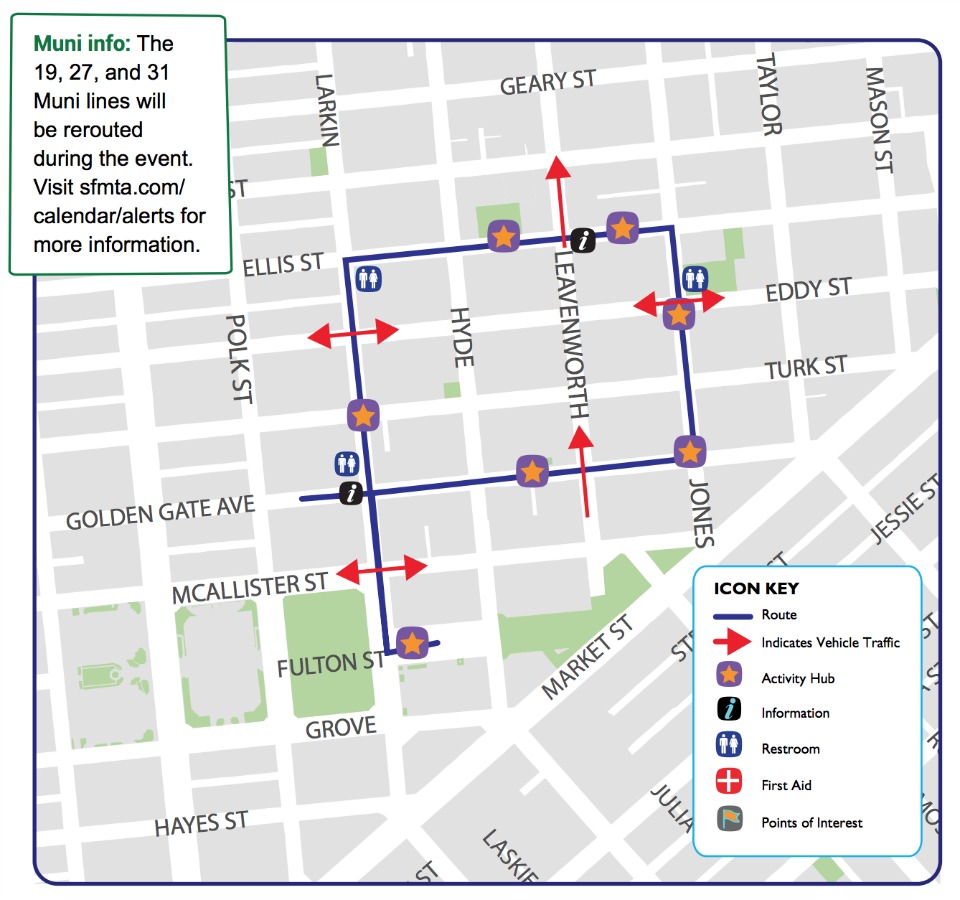 Image: Sunday Streets
The activities for the day are varied, ranging from large-scale games to bike repair. Zumba, face painting, a photo booth, skate ramps, Egyptian belly dance and a popsicle truck are just a few of the attractions of the day. Here are some of the bigger events that can't be missed: 
Local merchants are also getting involved this year, with the grand reopening of Amigo's Market on Ellis and Leavenworth, as well as a two-year anniversary party for Radman's Produce Market on Turk and Jones. 
Overall, the day promises to be jam-packed with activities for everyone. We'll see you there!