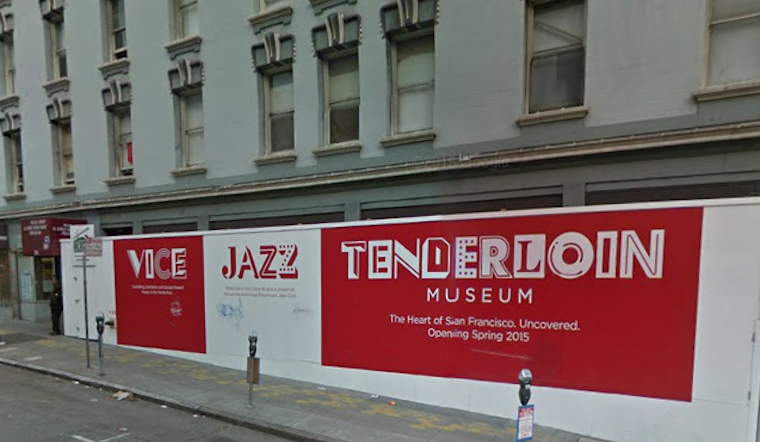 Published on July 01, 2015
This article was originally published in Central City Extra's July 2015 issue. 
---
Randy Shaw, the Tenderloin Housing Clinic's executive director, had a dream eight years ago: a museum to highlight the neighborhood's cool past, its jazz legends, LGBT pioneers, film exchanges, rock recording studios, waves of immigrants, tea dances and much more.
"We need to preserve our past. Our history is amazing," he said at a 2007 Tenderloin Futures Collaborative meeting, where he introduced his idea to the community. "It'll be a place with photos, artifacts, maybe oral histories on tape."
He was met with pleased nods—tempered with the knowledge that change comes to the Tenderloin slowly.
Fast forward to 2015. The Tenderloin Museum is opening on July 16th, on the ground floor of the landmark Cadillac Hotel at 398 Eddy St. Following an invitation-only ceremony, the public will be welcomed at 2pm to see how Shaw has brought his brainchild to life, following the 'hood's history from 1906 to "almost the present," he says.
Exhibition centerpieces, he says, will include recordings of music performed at The Blackhawk Jazz Club at Turk and Hyde, where Miles Davis, Billie Holiday, Charlie Parker, Dave Brubeck, Thelonious Monk and others played from 1949 to 1963. The club gave these musical giants endless creative opportunities, and hugely affected the global perception of jazz.
A historic pinball machine has pride of  place, and recordings done at Wally Heider Studios on Hyde Street in the 1970s feature the Grateful Dead, Santana and Crosby, Stills, Nash & Young.
"We'll also have a big retail presence, with Tenderloin-branded items for sale," Shaw says. "T-shirts, posters and more, all done in a distinctive design."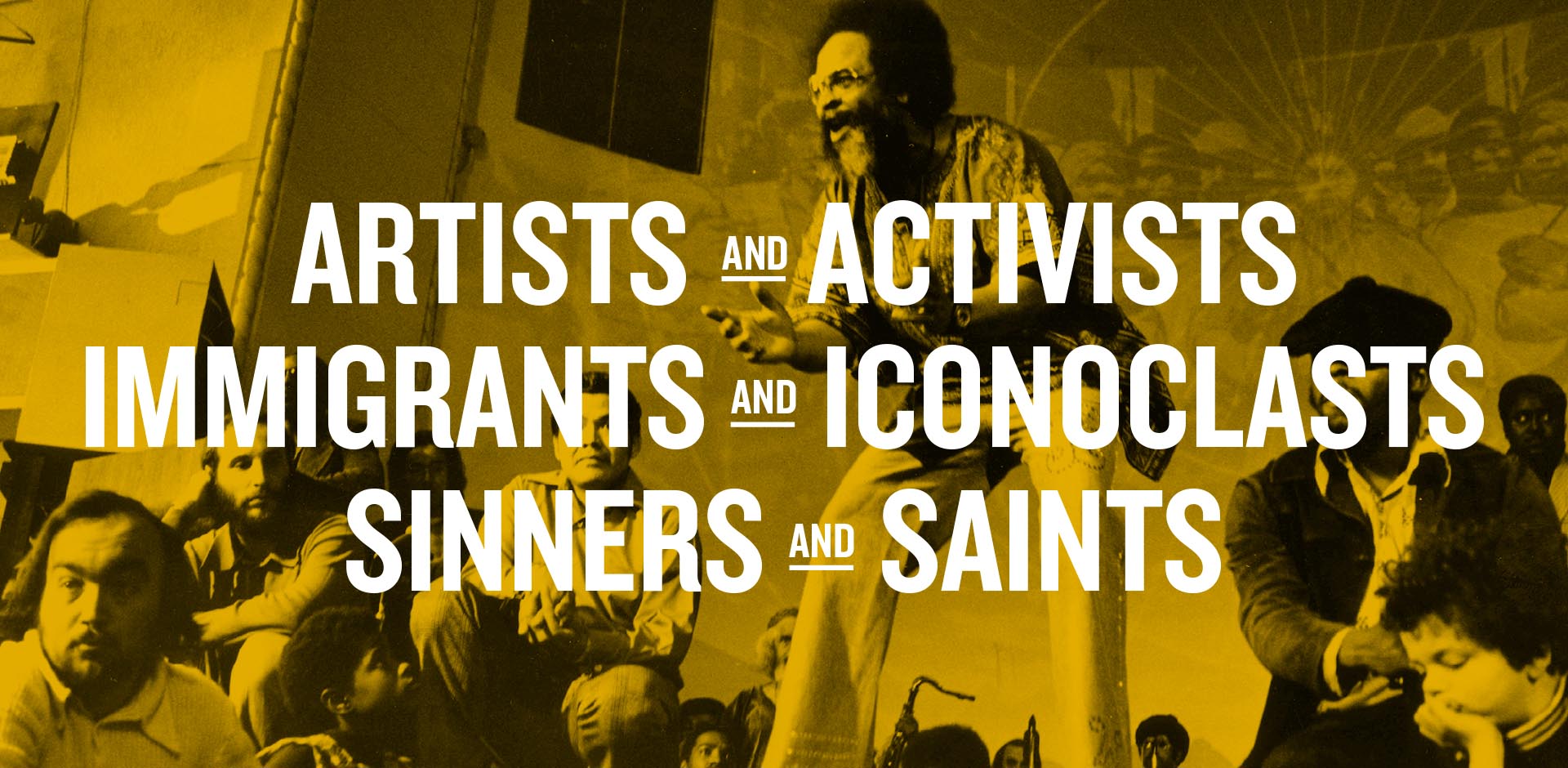 Graphic from the Tenderloin Museum's website
As a nice fit with the Tenderloin's past, the museum will be both a daytime gallery and a destination for evening events. The first, to be held at 7pm on opening day, celebrates the legacy of transgender activism in the 'Loin with video clips and sound from Screaming Queens, the 2005 documentary about transgender women and drag queens who fought police harassment at the Tenderloin's Compton's Cafeteria in 1966.
Screaming Queen Felicia Elizondo will be on hand to give her firsthand account, joined in discussion by transgender activists Tamara Ching and Veronika Fimbres.
Also on opening night, TL trips guru Del Seymour will launch his first nighttime Tenderloin tour from the museum, at 8:30pm.
All these plans — and the opening date — are vouched for by Shaw, but 16 days before the planned opening, work was far behind schedule. The exterior was still under wraps, the interior wasn't finished, and no exhibits had begun to be mounted.
The museum's first funding came in 2009, with $35,000 from the Fifth Age of Man Foundation in the Mission District and a pledge of pro bono design from architectural firm Perkins + Will. A year later, the Mayor's Office of Economic and Workforce Development invested another $20,000.
In his MOEWD proposal, Shaw said the museum would improve the neighborhood's image, stimulate business and give the TL "what it has long lacked: a prime daytime destination that attracts tourists and others into the heart of the community."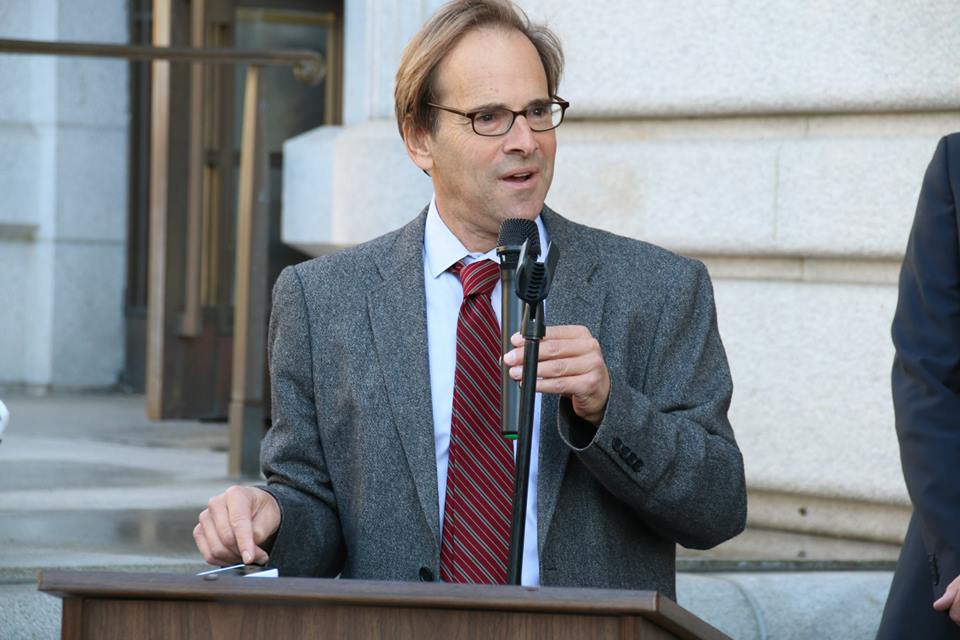 Randy Shaw in 2013 (Photo: Central City SRO Collaborative/Facebook)
A confident Shaw told The Extra in 2009 that he expected the museum to be a natural extension of the Uptown Tenderloin Historic District, which he had just established. It would occupy 6,400 square feet in the basement and ground floor of the Cadillac Hotel; include a cafe, music events, and neighborhood tours; cost an estimated $3 million; and open sometime in 2012.
In the end, its square footage was halved — the basement renovation was too costly — and the cafe was nixed for the same reason, he says.
"I haven't tabulated the final cost, but it's likely closer to $3.5 million," Shaw says today. "Most funding came from private donations — the Indian-American SRO-owner community has been particularly generous — and Perkins + Will has been with us since day one."
During a one-month Indiegogo campaign in December, the museum also added $11,515 to the kitty, a little more than half its goal.
The museum remains Shaw's baby, but day-to-day operations will be the bailiwick of new executive director Bill Fricker, who has worked with nonprofits serving youth, seniors and adults with disabilities in San Francisco. Uptown Tenderloin, the nonprofit Shaw established in 2008 to oversee the creation of the historic district, serves as the museum's fiscal sponsor.
The Tenderloin Museum's hours will be Tuesday-Sunday, 10am-5pm. Adult admission is $10, and admission for seniors, students and youth 12-21 is $6. Kids under 12 are admitted free. Memberships, from $35 to $250, will include various admission and event perks.