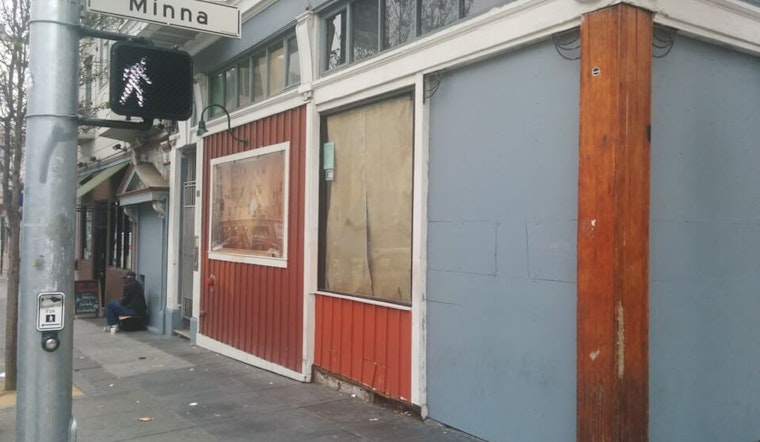 Published on August 19, 2015
The Sixth Street corridor will soon have one less vacant storefront, as three friends from Israel plan to open Taboon, a kosher bakery combining Middle Eastern and Mediterranean flavors in the form of savory pastries and authentic breads.
While San Francisco has no shortage of bakeries slinging sweets and sandwiches, Taboon will be the city's first kosher bakery, said Isaac Yosef, a partner in the new venture.
The trio had many talks about opening a bakery while living in Israel, and when they all randomly ended up in San Francisco, they realized the plan was actually coming together, Yosef said. For the past year and a half, Yosef, who has a background in retail, and his two business partners—a fourth-generation baker and a diamond industry veteran—have been experimenting in their home kitchens and testing recipes on friends.
"We saw that the need and demand was so big, and people are so excited about us, it gave us the sureness that we have to do something here," Yosef said.
One of Taboon's trademark recipes will be authentic pita bread. At the moment, most local restaurants are forced to source high-quality varieties from New York, Yosef said. With an authentic recipe, large kitchen and vast experience in wholesale distribution, the Taboon team is looking to become the local restaurant industry's new go-to.
Another Taboon specialty: sambusak, which Yosef describes as "a very good replacement for pizza." It's a pastry stuffed with savory fillings, like feta and olives or mashed potatoes, mozzarella and chives. 
Taboon's creamy mashed potato sambusak. (Photo: Taboon/Facebook)
In addition to offering a 100 percent kosher and halal menu, Yosef and team plan to serve options for a variety of diets, including gluten-free and vegan. 
The bakery's name comes from the type of stone oven it will use to bake pastries fresh on the spot. The taboon will be the centerpiece of the renovated space, and additional windows will be added to ensure anyone walking by will be able to see and smell the pastries baking inside. 
While Yosef and his team are well aware of the neighborhood's struggles, they're impressed by the city's efforts to turn Sixth Street around, and believe their presence can make a difference, Yosef said. In addition to beautifying the storefront's exterior "to make the street look better," Taboon will donate leftover baked goods to shelters in the area. Yosef says he hopes the downtown location, below a tourist hotel and surrounded by freeway exits and tech companies, will attract hungry patrons and wholesale clients.
Renovations on the former coffee shop will begin once building permits are approved, hopefully later this month or next. Yosef expects the doors to open in December of January. We'll let you know as soon as the taboon is fired up.