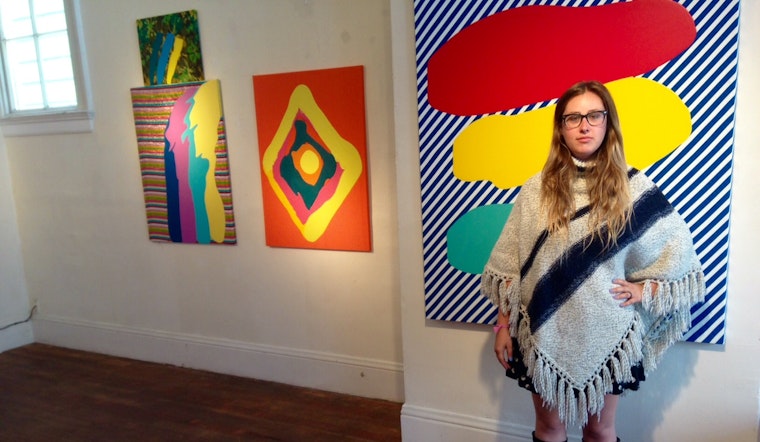 Published on August 01, 2015
If you're into local contemporary art, you've probably come across (or at least heard of) Jenny Sharaf. She's been in the scene for about four years and has collaborated on projects and exhibitions around the city. (You might remember her murals appearing along Divisadero for Absolut Open Canvas.)
Now, Sharaf is holding her first solo exhibition in SF at The Luggage Store Project Space at 457 Haight St.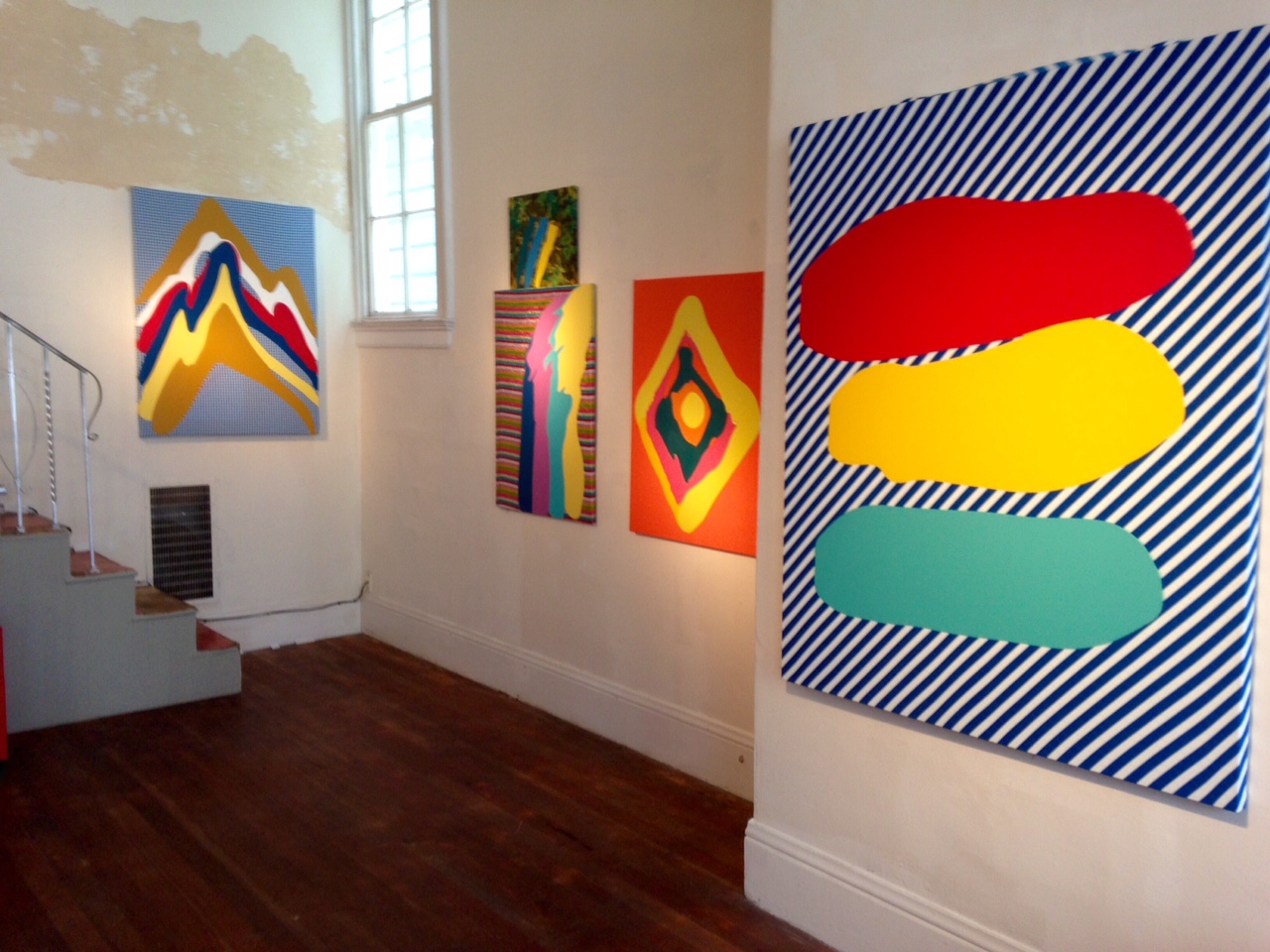 Opened in 2014, the Luggage Store on Haight is an interim project of Darryl Smith and partner Laurie Lazer, who founded the first Luggage Store in the Tenderloin at 509 Ellis St. in the late '80s. The main Luggage Store gallery relocated to 1007 Market St., but it's temporarily closed for structural upgrades. Though the Market Street gallery is slated to reopen in September, Smith told Hoodline in December that "if [the Lower Haight gallery] is really well received—which, so far, it has been," it could remain after 1007 Market reopens.
The new exhibition, called simply "New Work", is bold, colorful, and abstract—a nod to the glitzy, old school architecture of Los Angeles, where Sharaf grew up. Each painting reflects Sharaf's favorite historical artists while playing on fashion and art trends. Her technique—covering canvases with fabric and and pour painting—creates bold, smooth shapes and unexpected  juxtapositions.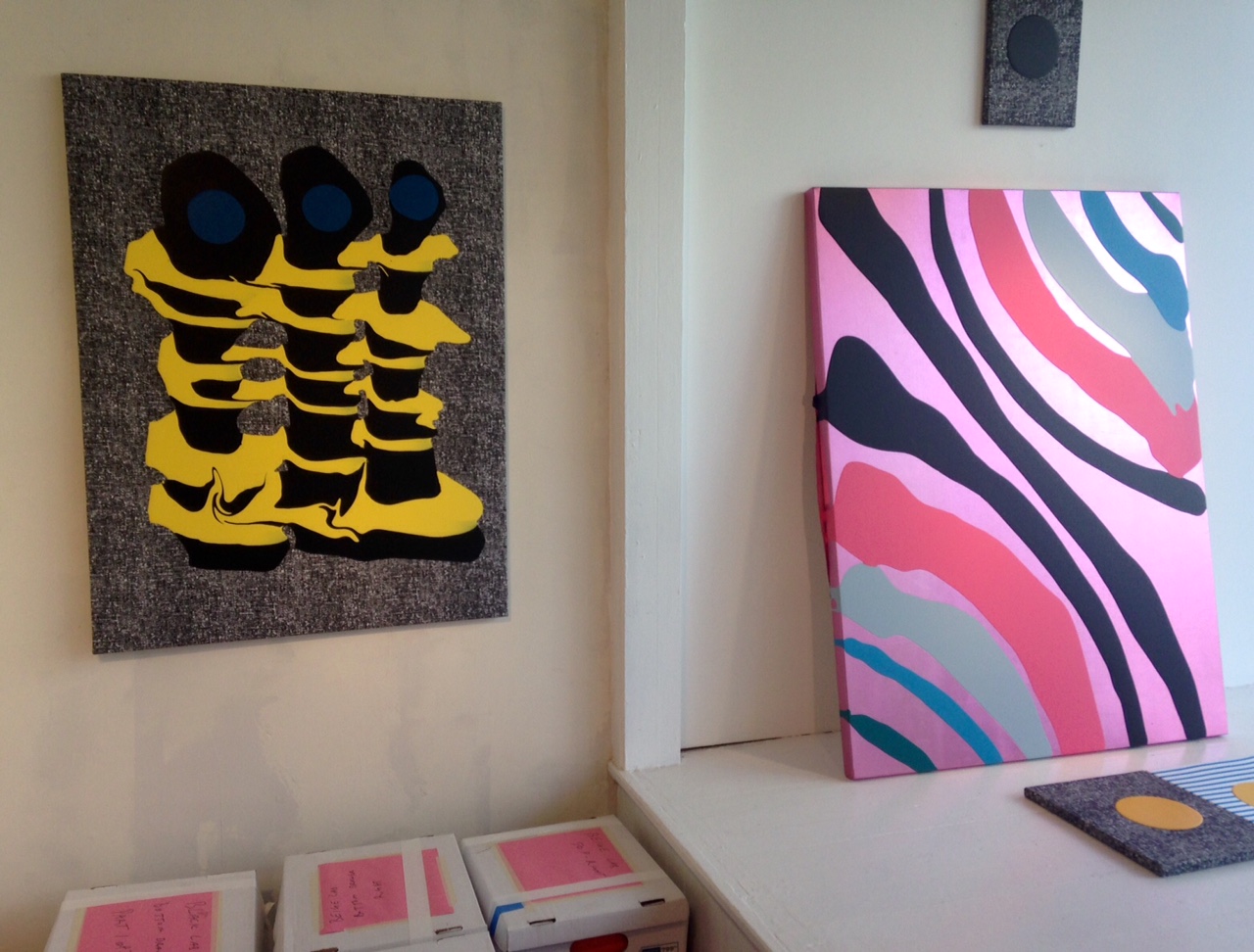 "With pour painting you have to give up control," said Sharaf. "So it's really risky—but that's what makes it fun."

Sharaf will also be pour painting a mural at 966-974 Market St.—another collaboration with the Luggage Store. The piece should be finished by the end of next month and will occupy the walls highlighted in red below. (The vacant buildings stand to be demolished if a proposal for a 262-unit residential building and a 235-room hotel move forward.)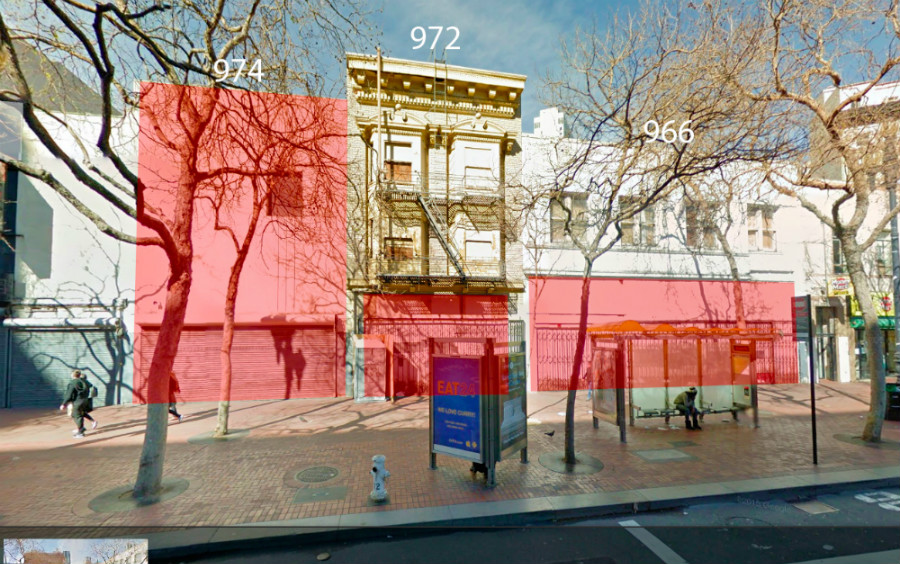 Jenny Sharaf's "New Work" will be up through August and can be viewed by appointment at 457 Haight St.