A dozen brand-new market-rate apartments in the historic Belli Building (722 Montgomery St.) and the adjacent Genella Building (728-730 Montgomery St.) are ready for renters. They'll be marketed under the name Landmark 9, after the Belli Building's status as the city's ninth landmark; the Genella Building is 10th. The revamped buildings occupy the half-block between Montgomery Street and Hotaling Place.
Pacific General Construction made over both buildings, which include two ground-level commercial storefronts, over the past two years. Prior to that, a long and contentious saga had left the buildings virtually in ruins for more than two decades. (For more details on the buildings' history and the fight to bring them back, see our previous article.) 
"It's important to Hotaling Place and to Jackson Square as a neighborhood that these landmark buildings have been brought back to life after 23 years in limbo," Matt Stegman, a board member of Jackson Square Historic District Association, told us in an email.
Hoodline got a sneak peek into a few of the units, as well as information on pricing. They're going on the market this week, so interested parties should contact Mark Mangampat, leasing director for Golden Gate Properties.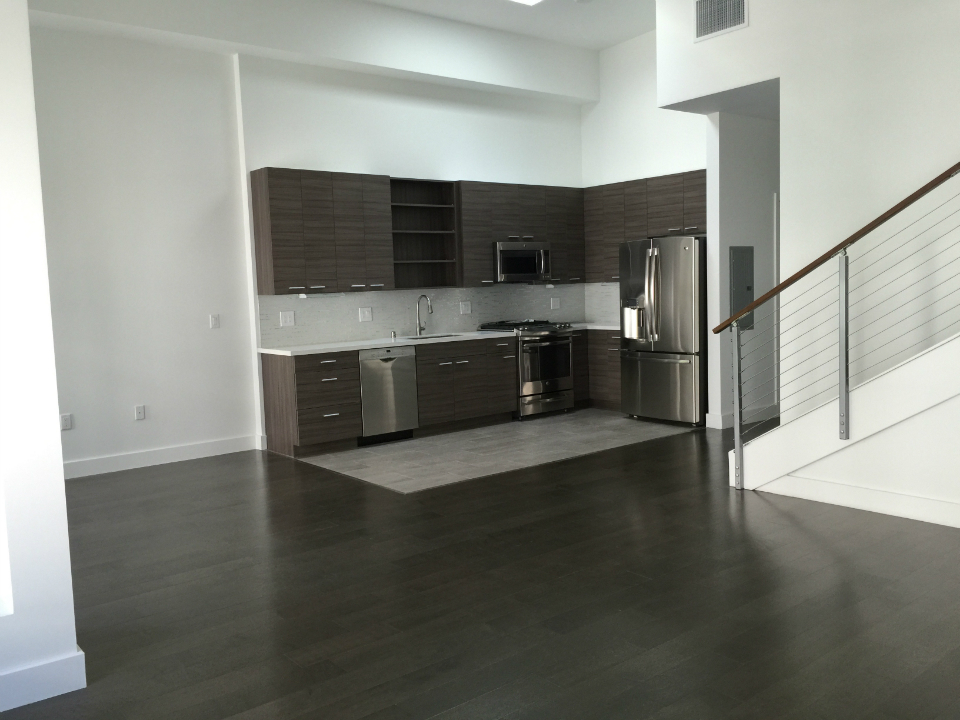 The building includes an assortment of studio-, one- and two-bedroom units. Prices vary based on the units' size and location in the building. For instance, third-floor units with operable skylights see a bump in price. 
Studios are all about 423 square feet, and run $3,500–$3,700.

One-bedroom units are 736–1,038 square feet, and run $4,300–$6,000.

Two-bedroom, one-bathroom units are 800–885 square feet and run $5,800–$6,000.

Two-bedroom, two-bathroom units are 1,100 square feet and run $7,200–$7,500.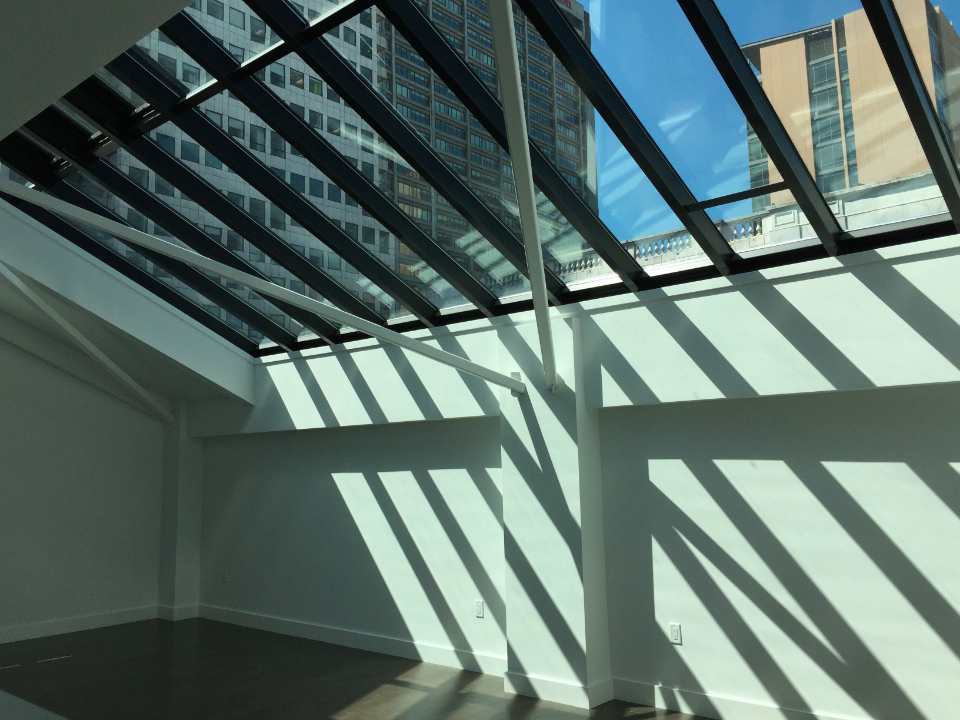 Yes, the prices are jaw-dropping, but not out of line for the area. We keep our eye on current prices at the nearby Gateway Apartments and Townhomes and know that studios are commonly in the $3,000s and a two-bedroom for more than $5,000 isn't unusual. 
The Landmark 9 apartments have primarily GE appliances (including gas ranges), manufactured stone countertops and decorative tile backsplashes in the kitchens as well as include air conditioning, hardwood flooring, noise-reducing insulation, dual-pane windows and a roof deck. Storage is available in the basement for an additional charge, but there's no parking on-site (the neighborhood has several garages in the vicinity). The apartments carry the typical income requirements; pets are not allowed.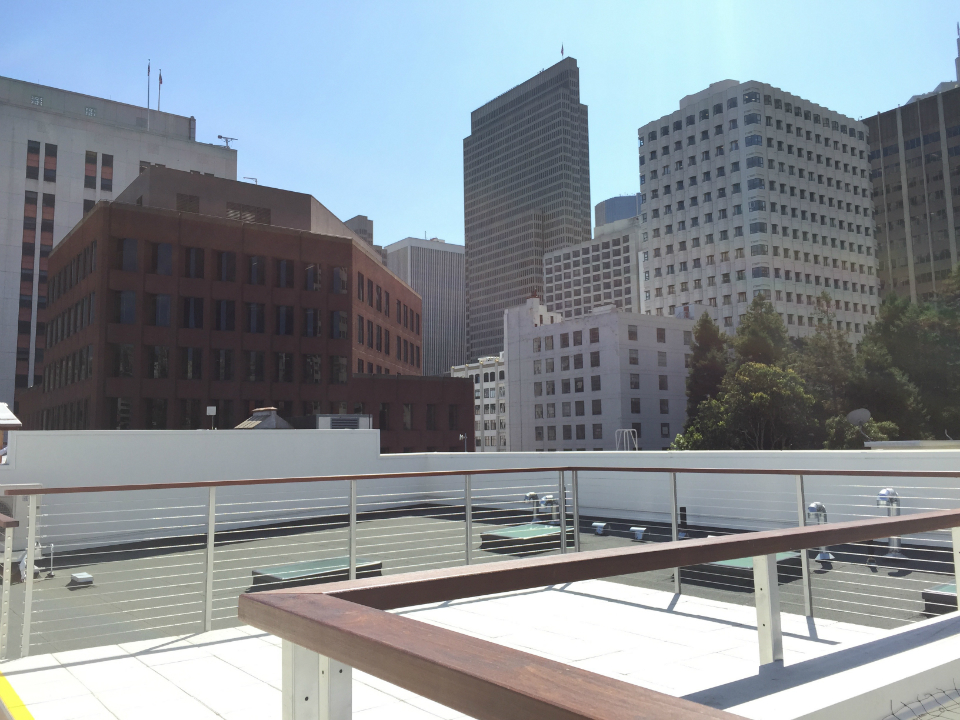 We also asked what type of businesses are moving into the two ground-floor commercial spaces and were told an undisclosed "large retailer" will be filling one; the other is still available, along with 3,100 square feet in the basement. Ray Tong, president of Pacific General Construction, told us while they're not looking for food-service establishments, a wine bar/tasting cellar might work well in the space.