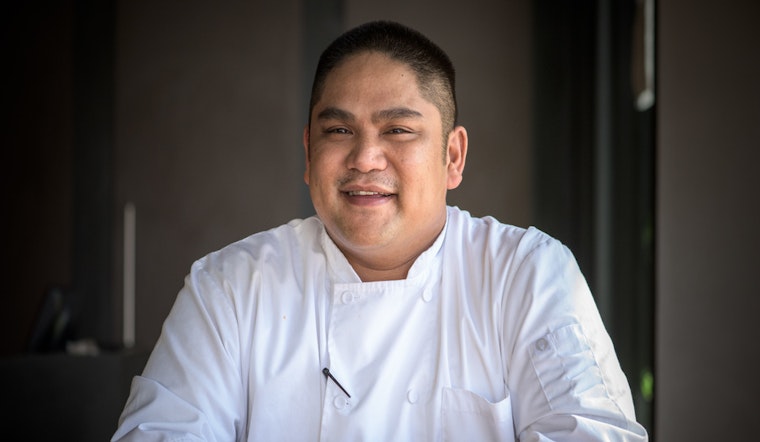 Published on October 08, 2015
On September 12th, 1760 celebrated its second year on Polk Street. Run by Gianpaolo Paterlini, whose father Giancarlo co-owns Michelin-starred Acquerello two blocks away, the upscale-casual restaurant recently hired a new executive chef, Carl Foronda, who is set to launch some menu changes within the next week.
Foronda, who entered the restaurant world 12 years ago, first worked at Napa's Auberge du Soleil as a garde-manger under chef Robert Curry. Since then, he has worked in various kitchens throughout the Bay Area, including a five-year stint at Sausalito's acclaimed Sushi Ran, where he was a sous chef. In November 2014, he joined 1760 as a co-sous chef, and now he's moving into the lead role.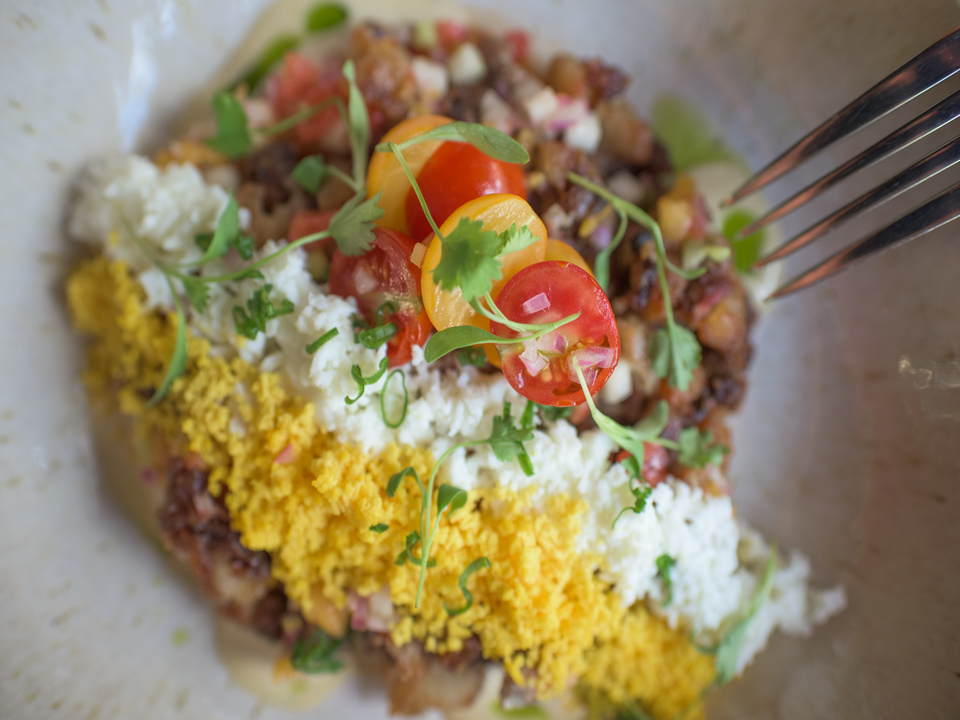 Pork sisig.
His background is Filipino, but Foronda said he doesn't consider himself a "Filipino chef." "I grew up with a lot of Asian flavors, so that's why I first wanted to start out doing the French-Mediterranean thing," he said. "But I also love Spanish and Italian food, and I wanted to implement that into my style. I feel lucky to live around different cultures in the Bay Area. Walking into different neighborhoods, I get very inspired by the food."
While the menu already contains a lot of dishes Foronda created as a sous chef, including the pork sisig and the calamarata, he plans to introduce some new additions, like a seared bavette steak and a dish of Brussels sprouts, on October 15th. He describes his menu-creation process as organic and experimental. "I am more inspired by products than a certain type of cuisine, so it will just depend on experimenting with what I've got at the time."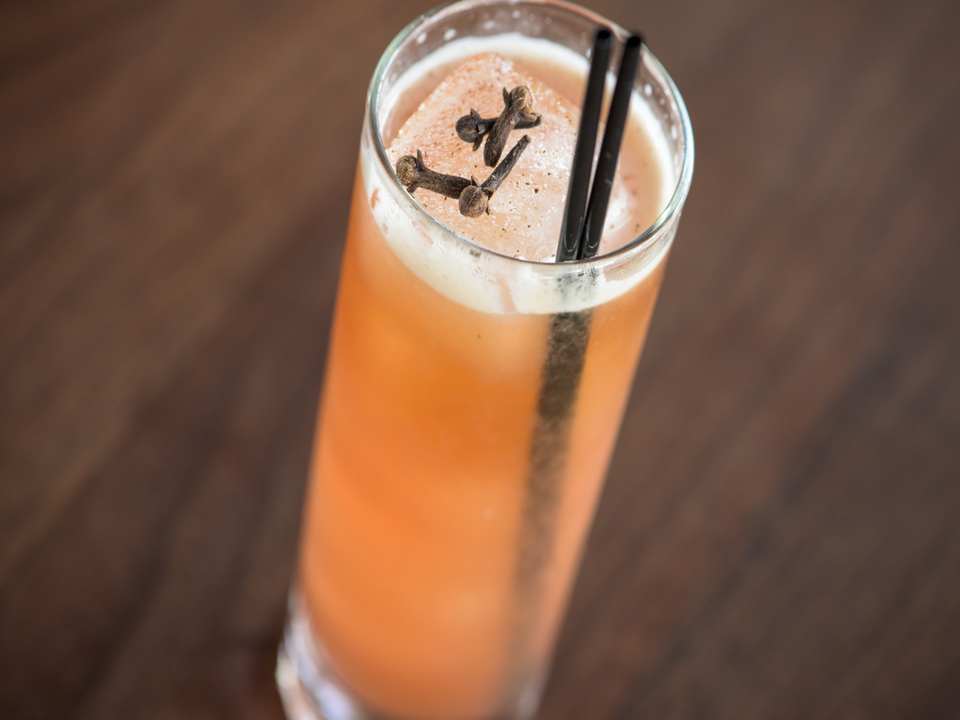 Fig and raspberry cocktail. 
Foronda describes 1760's food as "modern, ingredient-driven cuisine," but he doesn't necessarily limit himself to local ingredients. "If something from another part of the world is really great, then we'll use that," he said. "To me, black truffle from Oregon just doesn't taste the same as it does in France or Italy, so I don't limit myself."
When creating new dishes, Foronda likes to bounce his ideas off bar manager Christopher Longoria, who's been with the restaurant since the beginning. "We like to follow seasons, but it's not imperative to the way we cook. We both like to use modern ingredients, but we don't always feel the need to be super-local."
Foronda told us that he likes working on Polk because of its neighborhood feel and sizable clientele of regulars: on any given night, at least a third of the restaurant's guests are regulars. "Most of their servers have been here since the beginning, so they have relationships with our regulars," he said.