In advance of its expansion to a 5,000-square-foot space at Ghirardelli Square in the spring, Le Marais Bakery & Bistro is opening a small pop-up in the former Kara's Cupcakes space there in early December.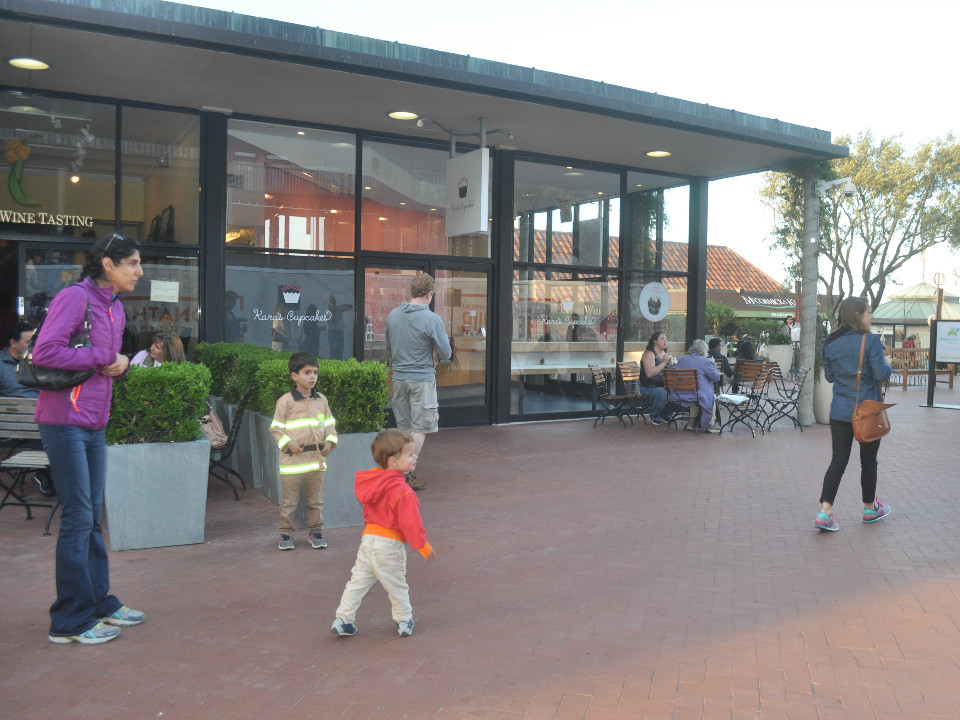 The former Kara's Cupcakes.
Husband-and-wife owners Patrick Ascaso and Joanna Pulcini Ascaso are having a pastry case sent over from Europe to display their patisserie, viennoiserie, croissants and specialty breads in the 500-square-foot space. "It's just like a little kiosk, so we'll be making them at our main bakery and bringing them over," said Joanna. It'll have the same selection as the Chestnut Street location, she added: "On any given day, we have at least a dozen fine patisserie items in the case."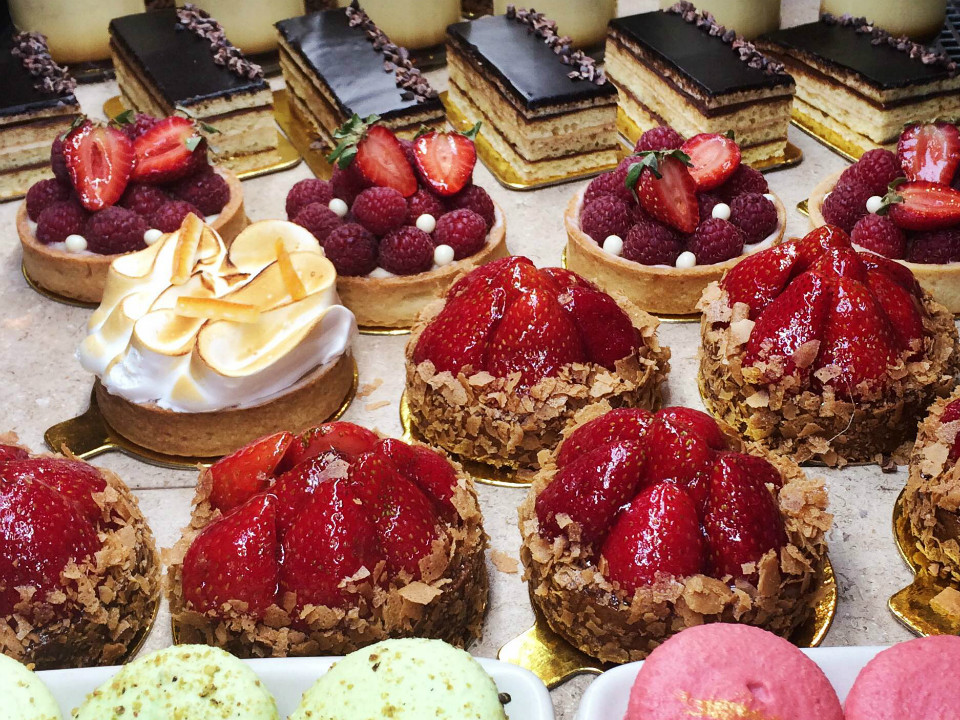 The pop-up will be open until the new space is unveiled, hopefully in May, she said. It'll sell Stumptown coffee, so customers can grab a pastry and high-quality coffee (a rarity in that area) and sit outside in the square to indulge. Hours will be 8am–8pm Monday–Thursday and 8am–10pm Friday–Sunday.
Patrick and Joanna Ascaso.
Le Marais has been a success at its location at 2066 Chestnut St. in the Marina, thanks to its focus on creating authentic, traditional European baked goods. Patrick, a former financial COO who grew up outside of Paris, spent his childhood visiting the town boulangerie and had a dream of opening his own bakery. "He's a lifelong lover of croissants, in particular," Joanna said. 
Patrick did internships with bakers in Normandy and Brooklyn prior to starting his own business. "We don't take shortcuts; we use all the traditional techniques,"Joanna said.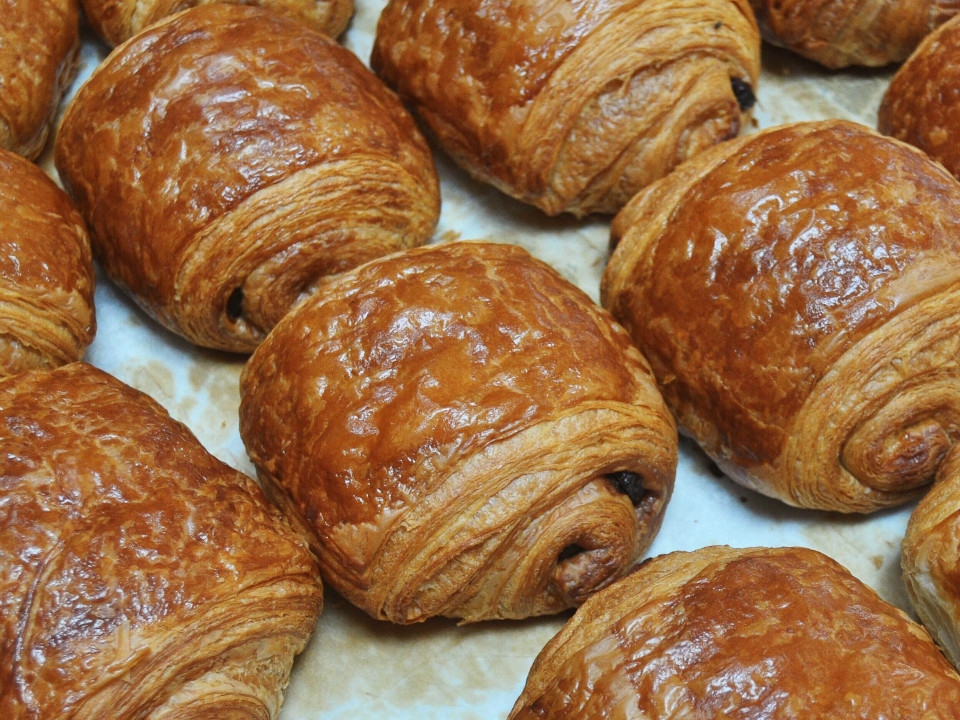 When the larger, permanent location opens, Joanna said, "it'll feel like one of those small, local town bistros you'd go to in Normandy and Provence and Brittany," with a limited bakery, bistro and full bar. The breads will still be baked at the Chestnut Street location, but smaller patisserie items will be made on-site, and they'll have a pastry workshop on the outdoor terrace so people can see everything being put together, she said.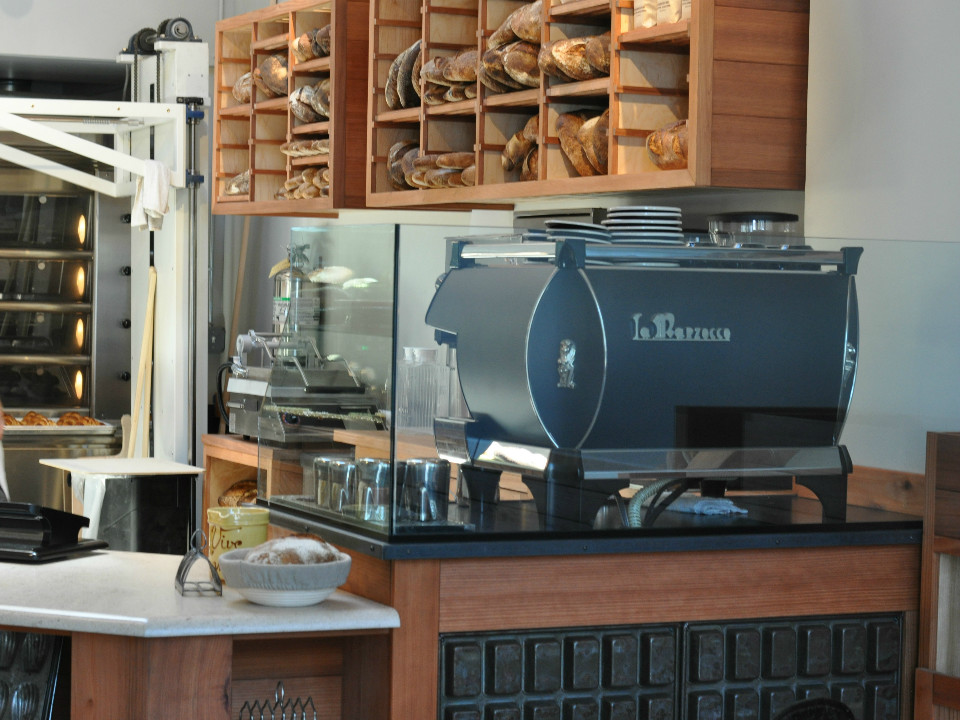 The original Le Marais location on Chestnut.
Diners can the same kind of European brunch menu offered at the original location, including avocado toast (on a croissant), boudin blanc, croque-monsieur, merquez and more. For dinner, look for coastal French seafood dishes with a California flair.
"There are these amazing local dishes that aren't really familiar here, but they're classics in those areas," Joanna said. The bar will feature "twists on traditional French cocktails," with artisan liquors and fresh California fruits and vegetables.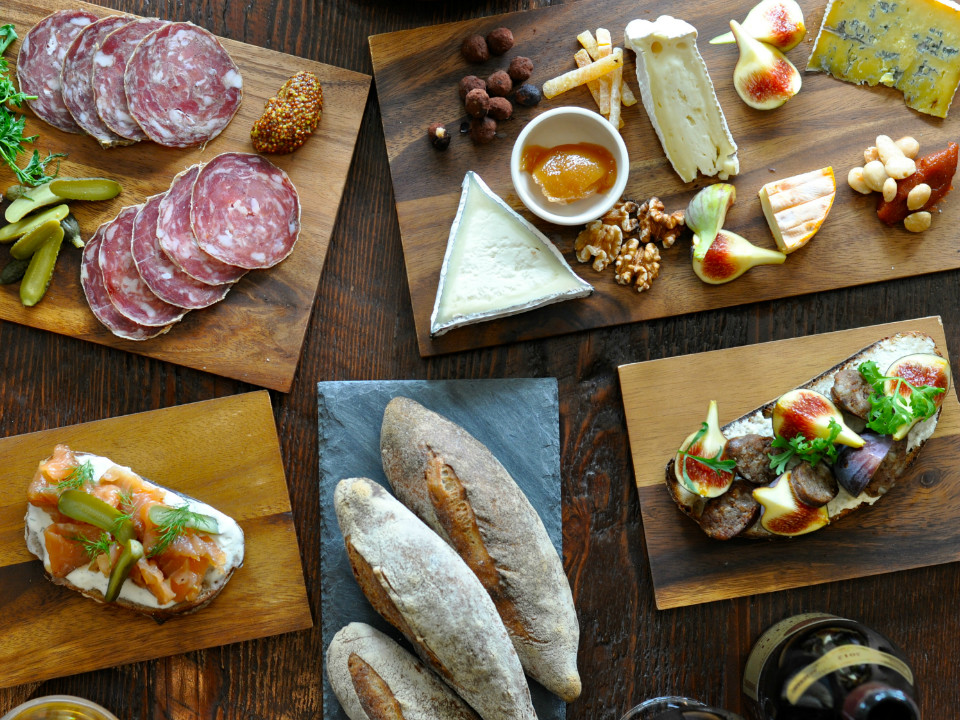 The space, a brick building that was formerly the apartment for the foreman of the Ghirardelli Chocolate factory, is open and airy, with high ceilings, exposed brick and beams, and stunning bay views. "It pretty much has one of the most beautiful views in the city," Joanna said. "It's really stunning. You see Alcatraz and the tall boats, and you can see the fireworks." 
The first-floor enclosed terrace and the second-floor dining room—each of which seat about 60 people—have bay views, and an open terrace on the first floor offers views on the fountain side.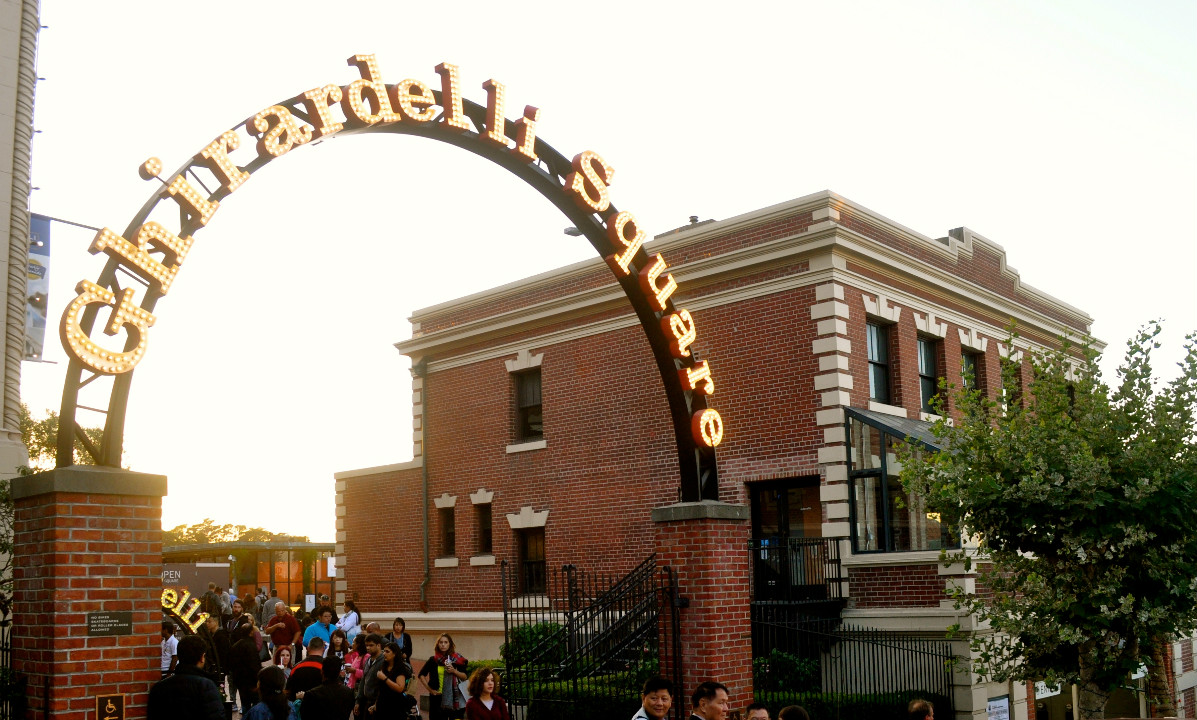 Joanna acknowledged that locals often pooh-pooh the idea of going to the Wharf, but "I think it's going to come back in a big way," she said. With acclaimed New York chef Jonathan Waxman also opening a restaurant there, and real estate investment company Jamestown (which took over in 2013) bringing in more local merchants and restaurants, she sees it turning a new leaf.
"I think it's very similar to what happened to the Ferry Building," Joanna said. "It used to be that locals would never go to the Ferry Building. The same thing happened to Chelsea Market in New York," which is also in Jamestown's portfolio. "I lived in New York when Chelsea Market was a place no one would go to. Now, local New Yorkers go to Chelsea Market to shop and hang out."