This morning, District 5 Supervisor London Breed announced a new proposal to increase the percentage of required affordable housing on new private developments along stretches of Divisadero and Fillmore streets. Currently, 2012's Proposition C requires 12 percent affordable units on-site or 20 percent off-site; Breed is now proposing that developments of 10 units or more include 23 percent affordable housing on-site, or 25 percent off-site. 
Across the city, neighborhood associations have rallied for a higher percentage of affordable housing built in to new developments. In July, neighborhood associations for Castro/Eureka Valley, Lower Haight, Hayes Valley, NoPa, and Duboce Triangle rallied for new developments to include 20 percent affordable housing. 
The South of Market Action Committee, South of Market Community Action Network, and Friends of Boeddeker Park succeeded in getting 40 percent affordable housing for the massive new 5M Project, and housing advocates led by Supervisor Jane Kim secured 40 percent affordable housing for the Mission Rock development. Closer to home for Breed, community group Affordable Divis is meeting at the Independent this Saturday to discuss its goal of keeping Divisadero affordable.
These battles for more affordable housing have played out through San Francisco's lengthy planning process (a criticism of Breed's recent rezoning of Divisadero and Fillmore is that it took a community negotiating point out of the process). It's difficult to legislate a higher required percentage: Proposition C, a Charter amendment passed by 65 percent of San Francisco voters, specifically stated that "the City may not adopt any new land use legislation ... that would require an increase" in the affordable housing requirement.
However, Breed and her staff are using one of the exemptions listed in the Prop C—one for districts with "local legislation" such as the specially zoned Divisadero and Fillmore corridors. 
 "Simple as it sounds, figuring out how to use that exemption took a long time," said Conor Johnston, one of Breed's aides. "Mostly because no one had ever done it before." 
"The Planning Department and City Attorneys told us they didn't think it could be done," said Breed. "But we kept working, and together we found a way to raise affordable housing requirements for Divisadero and Fillmore even under the strict terms of Prop C."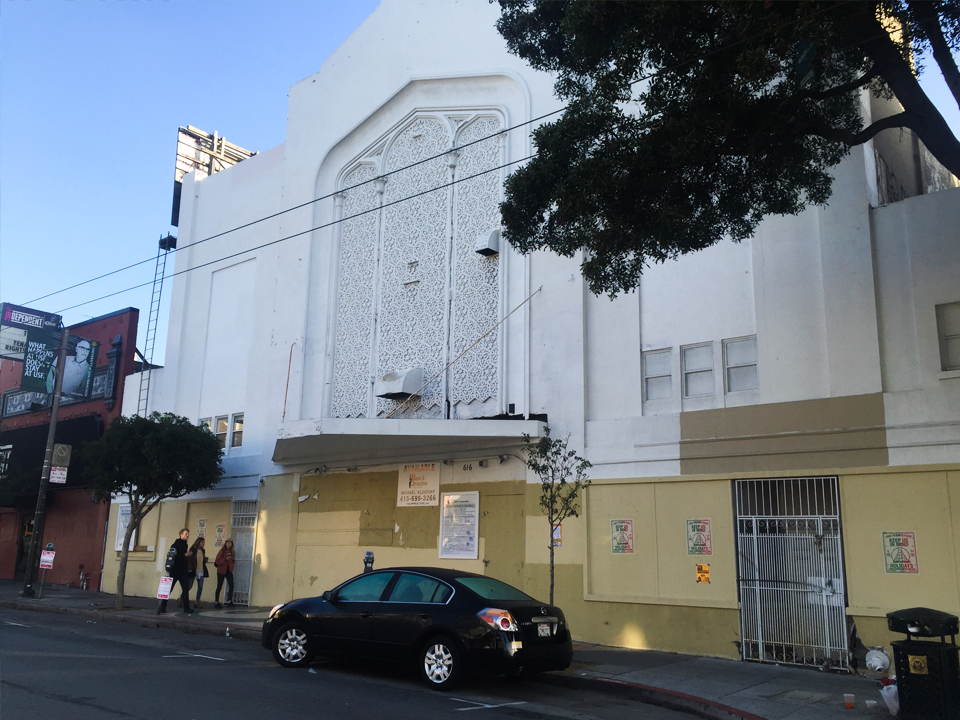 Breed announced her legislation in front the Harding Theater. Condos that are slated for the building next door would be impacted by this legislation.
Breed said that, after consulting with the City Attorney, the 23 percent on-site and 25 percent off-site housing numbers appeared to be the highest percentages possible under city and state law. She emphasized, "Most of all, it will be the highest affordable housing requirement ever—ever—in the city and county of San Francisco." If the separate proposal of Affordable Housing Bonus Program is passed, the requirement could be upped to 30 percent in exchange for two extra stories in height.
As the proposed legislation moves through the process, which Johnston said should take a few months, Breed said income levels eligible for this affordable housing could be negotiated. "Should it be primarily low income? Low to middle income? Middle income? That is something that I look forward to working with the community on trying to establish."
Breed also hopes to develop a ballot measure to raise affordable housing requirements throughout the rest of the city as well.
After this morning's press conference, longtime community member Owen O'Donnell said, "I moved here in 1974. So I have seen phenomenal changes, not all of which I like." He said that the "disaster" of housing affordability had pushed a lot of people out, especially African Americans.
When asked if he thought this legislation would help, O'Donnell said, "I hope so; You never know. It's a step in the right direction."