Many North Beach neighbors were devastated when the Original U.S. Restaurant, which has a history dating to the 1890s, closed last spring at 515 Columbus Ave. But thanks to the efforts of Alberto Cipollina, who ran the previous incarnation of Original U.S.; Mario Alioto, executive vice president of business operations for the San Francisco Giants; and Gaspare Giudice and Benjamin Ruiz, familiar faces to the restaurant's clientele, Original U.S. has a new home. It's located just a block away, in the former Colosseo Ristorante (414 Columbus Ave.)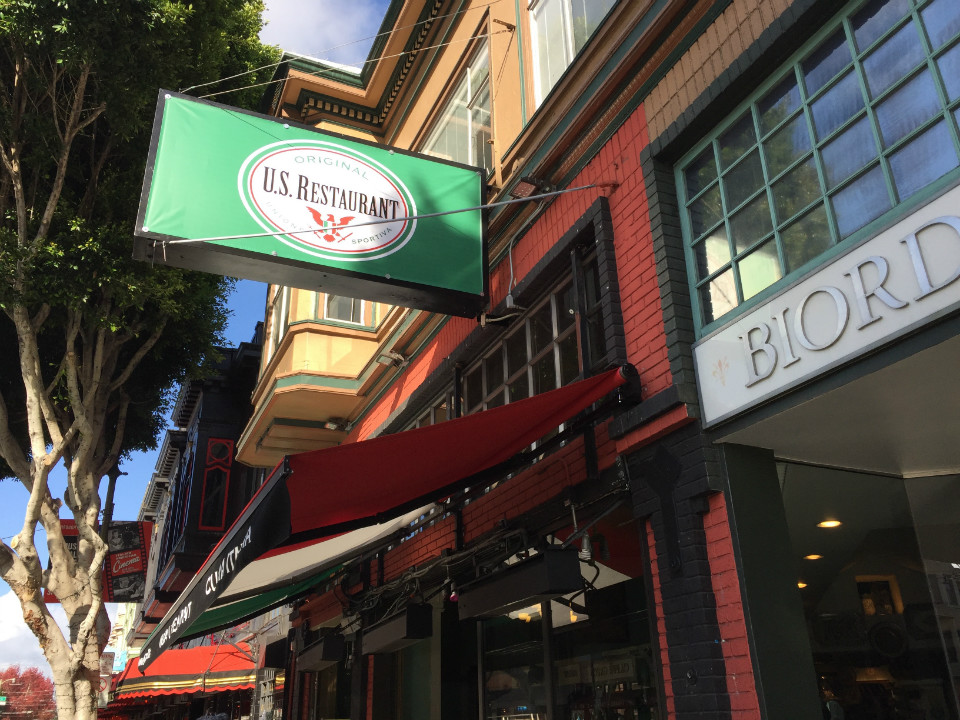 Contrary to popular belief, U.S. doesn't stand for United States, but for Unione Sportiva, the collection of Italian athletic clubs in the city dating to the years in which the restaurant originated. 
Originally named U.S. Restaurant and Oyster Parlor, it served the soccer, baseball, boxing, fencing and track and field clubs that used to meet at what's now the Bank of America branch at Stockton and Green streets. Enlarged photographs on the walls proudly display its history.
"That's what this restaurant is all about," Alioto told us. "The celebration of sports teams in North Beach."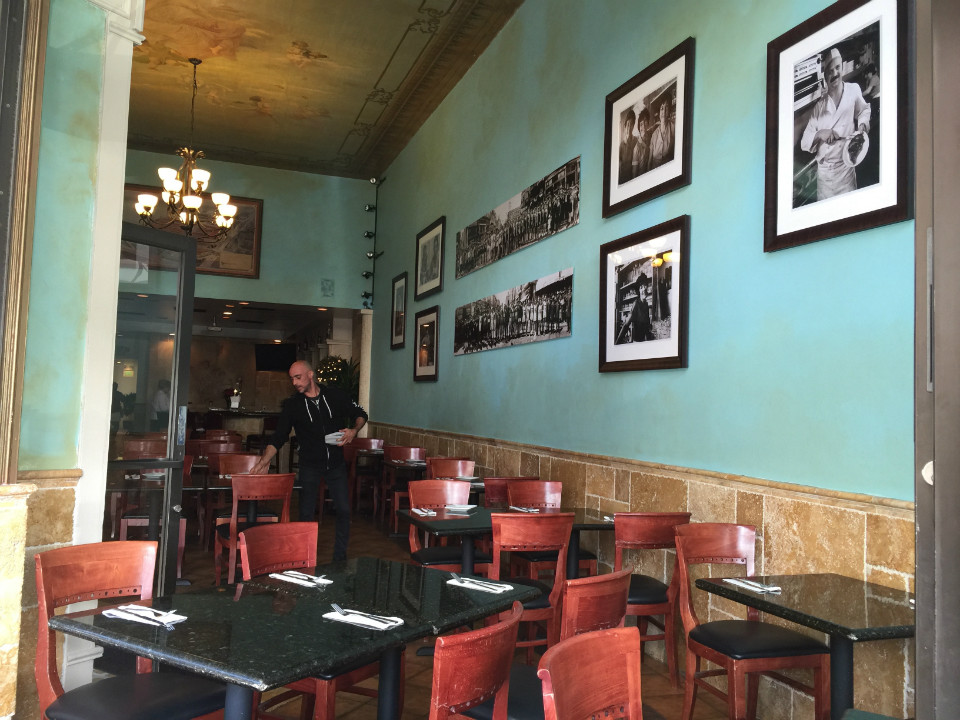 The restaurant has moved various times throughout its life; Alioto said many of his generation remember it being at Stockton Street and Columbus Avenue. A full history is written on the back of the daily specials sheet.

"It's a tribute to all of us who have parents and grandparents who settled here," Alioto said. "They were all in search of the American Dream, and our generation gets to enjoy the sacrifices they made."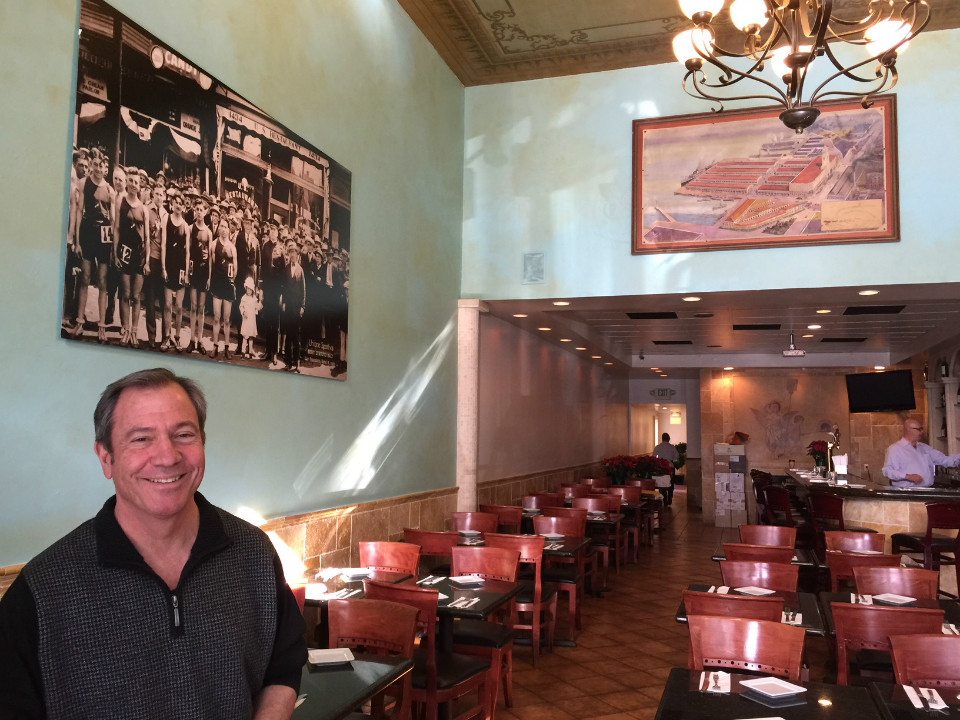 Alioto told us his mother, who is almost 90 years old, recalls the current location's days as a bakery. Look closely at the preserved ceiling mural, and you'll see the angels are holding slices of cake.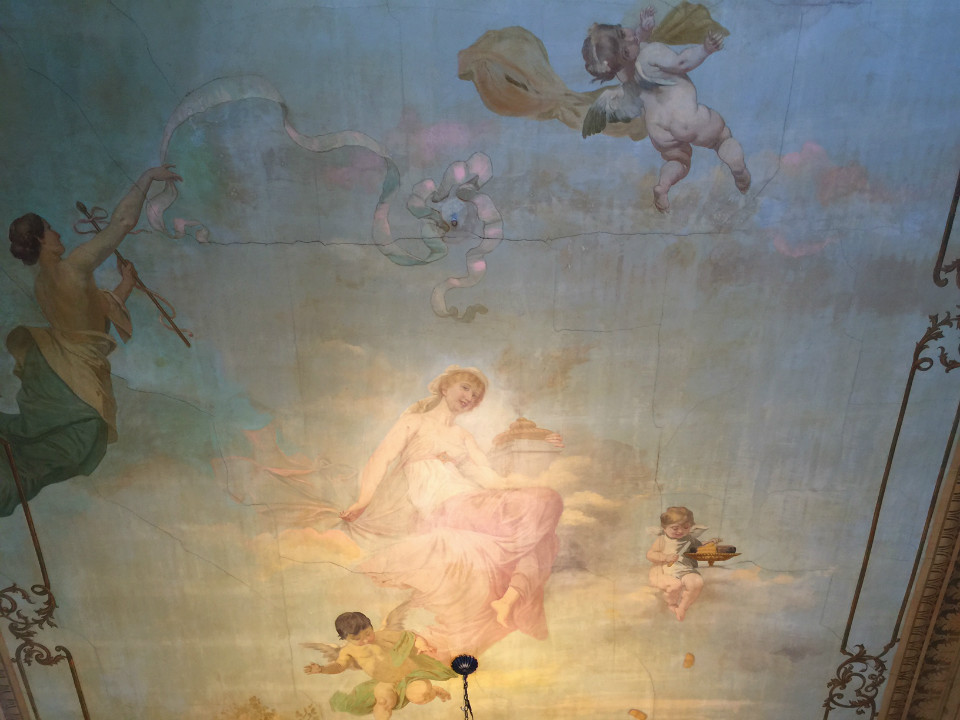 Before the doors officially opened at 11am this morning, we popped in to take a look around at the handsome new digs and peruse the menu. (We weren't the only ones: several other neighbors were poking their heads in as well.) Daily specials include pasta and risotto dishes, along with meatier classics such as osso bucco, liver and onions or stewed rabbit with polenta. Prices range from $15–24.
On the regular lunch menu, look for Sicilian sandwiches, salads, and plenty of pasta (including Bolognese, pomodoro or with meatballs), all ranging from $10–$15. You can also get an omelet or frittata, with your choice of ingredients, at lunch.
At dinner, the dining room will be decked out with white tablecloths, and feature an extensive classic menu with everything from veal marsala to a variety of fish dishes, and a wide array of pasta, pizza and antipasto. Spaghetti carbonara, arancini (rice balls), gnocchi with pistachio cream, and marinated octopus are among the items. Pasta dishes start at $12, pizzas start as $13, and entrees start at $16. The wine list concentrates almost entirely on Italy, with bottles ranging from $25–110 and glasses from $7-12.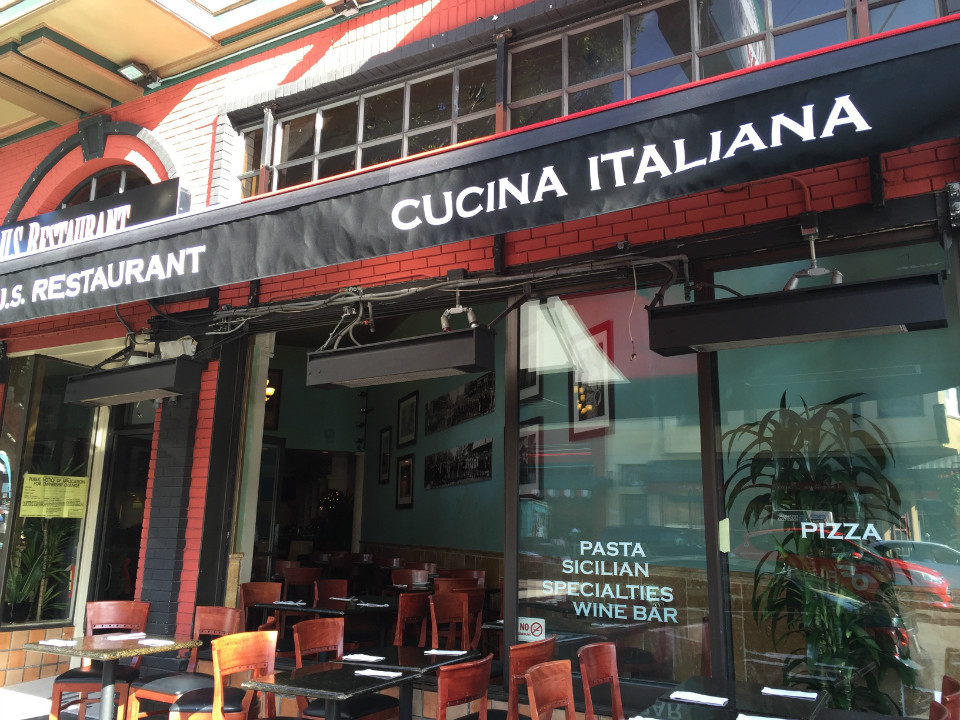 Hours are 11am–midnight daily. As for Original U.S. Restaurant's former space, the owners of wholesale fish and seafood company Water2Table plan to open a small market and restaurant there in the spring.