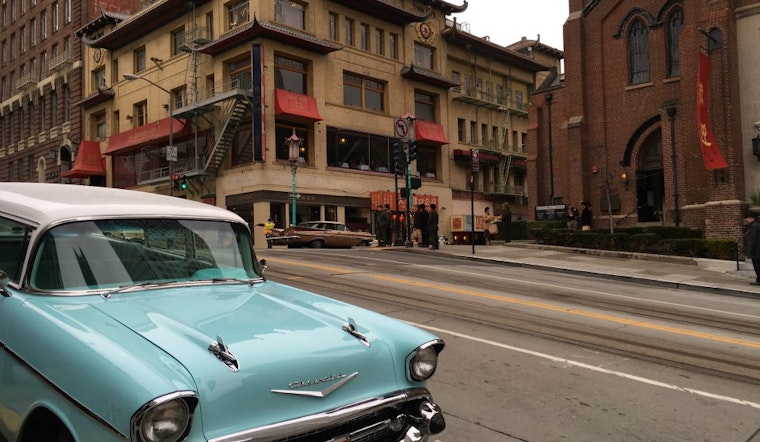 Published on January 09, 2016
What were all the classic cars and people dressed in vintage clothing doing in Chinatown today? 
They were part of the set for Birth Of The Dragon, a biopic about Bruce Lee and his controversial 1965 fight as a young martial arts star against Shaolin Master Wong Jack Man.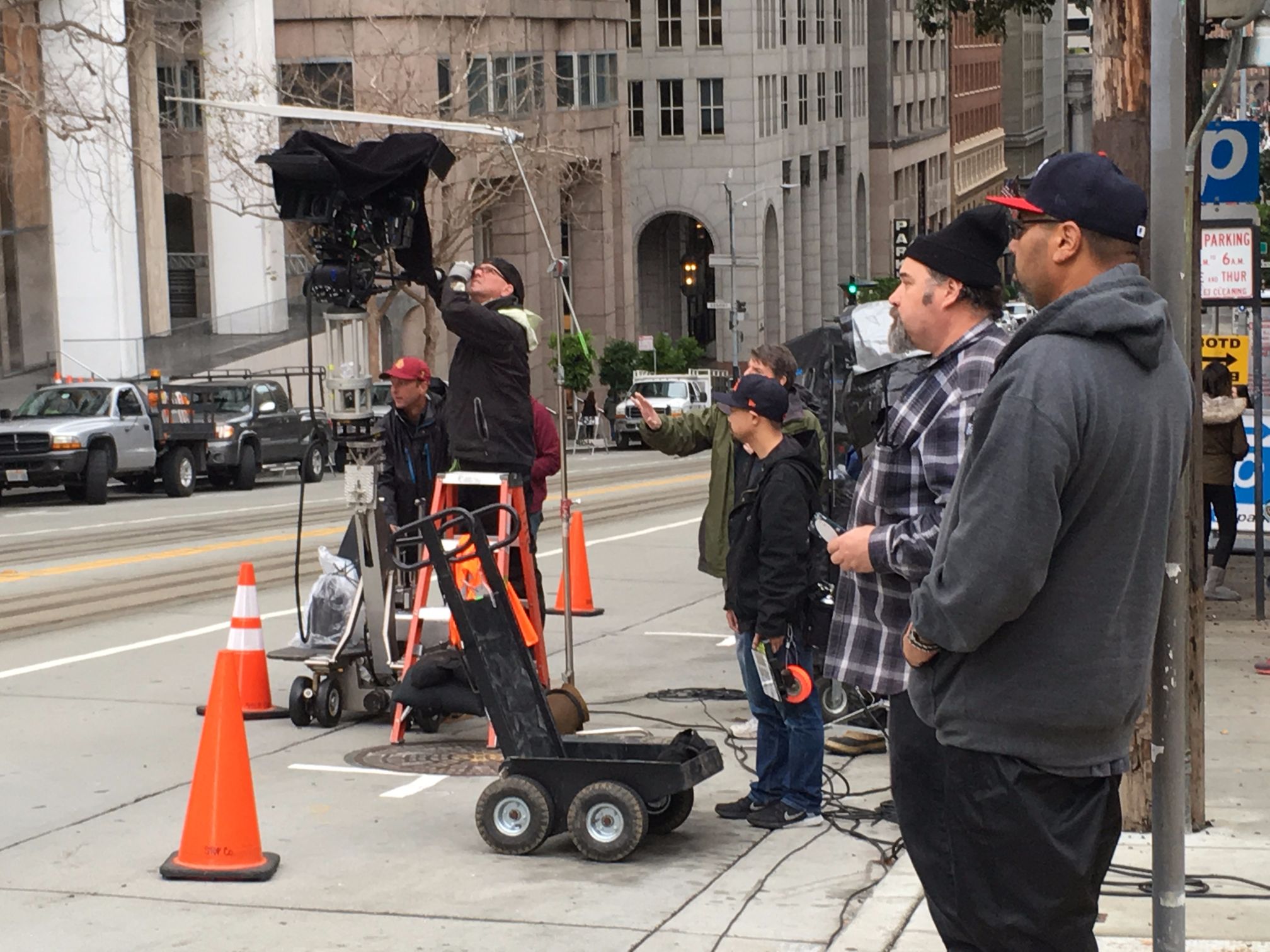 George Nolfi, writer of Ocean's Twelve andThe Bourne Ultimatum, is directing, with Hong Kong martial arts star Philip Ng as Lee. The Chinatown set wraps up a series of shoots that have been happening for the movie around the city.
More details in our earlier post.
And now for additional photos from readers.
Chinatown resident Wilma Pang (front left) sent in this photo from her part as a background actor on the set.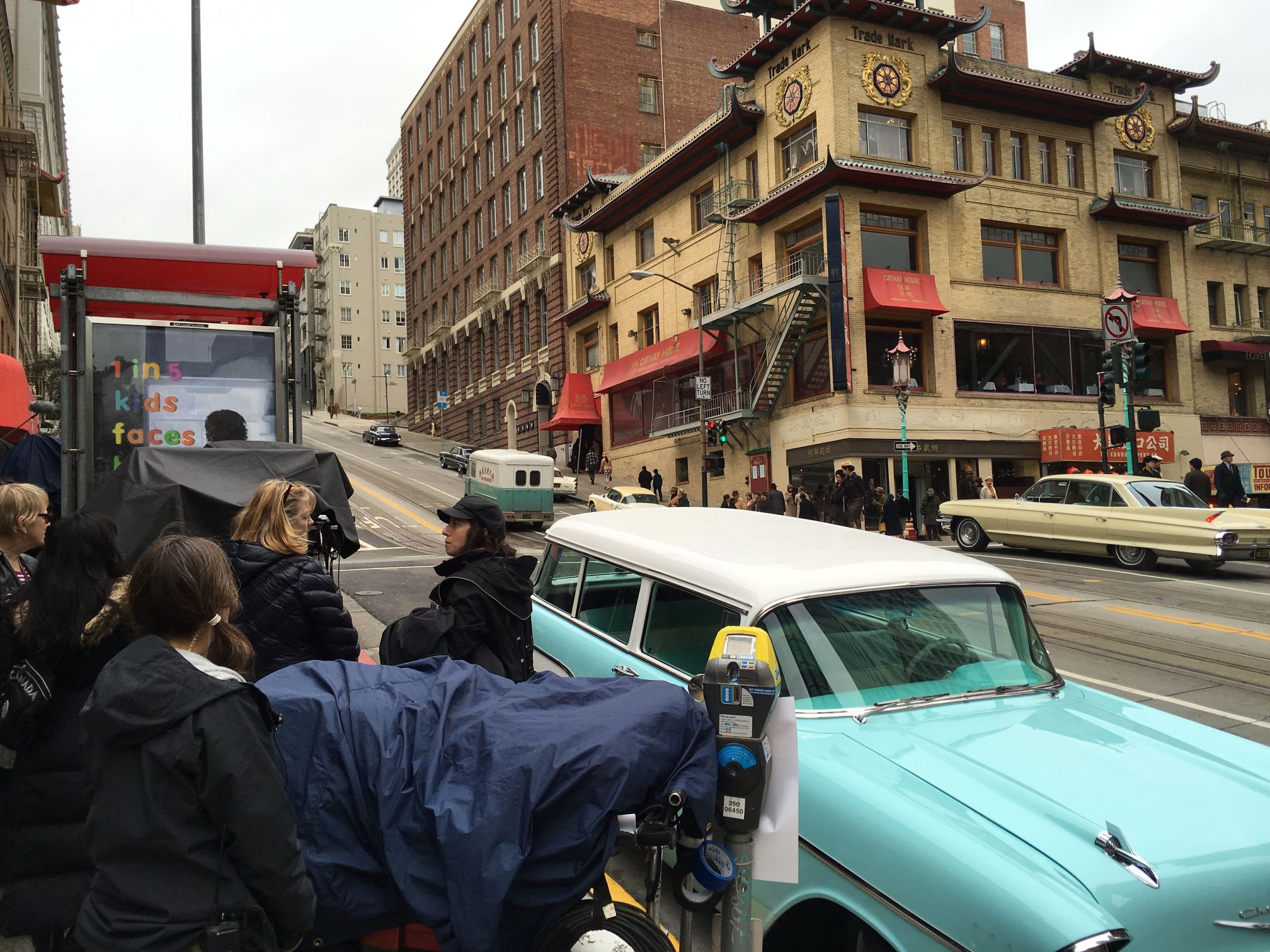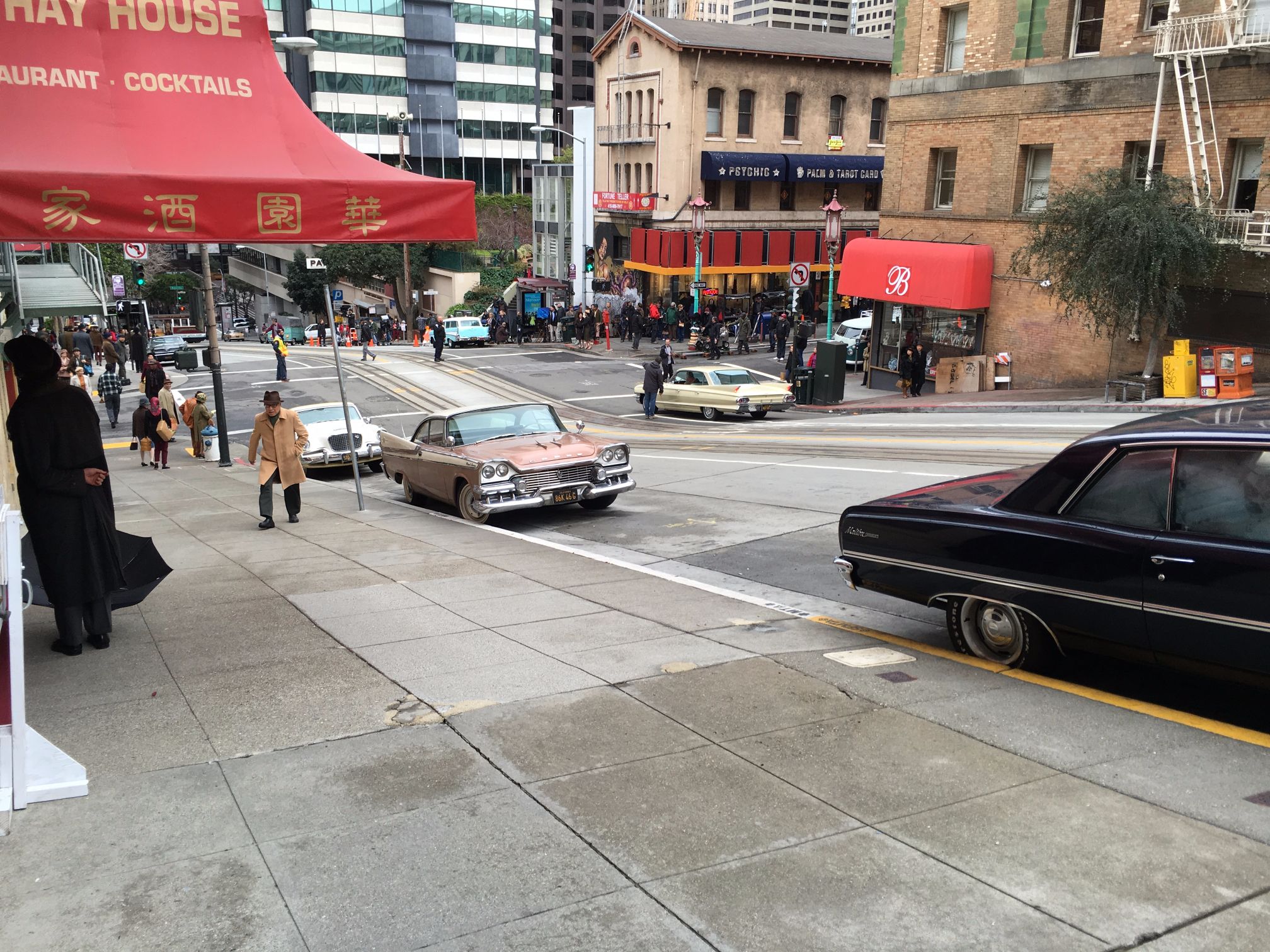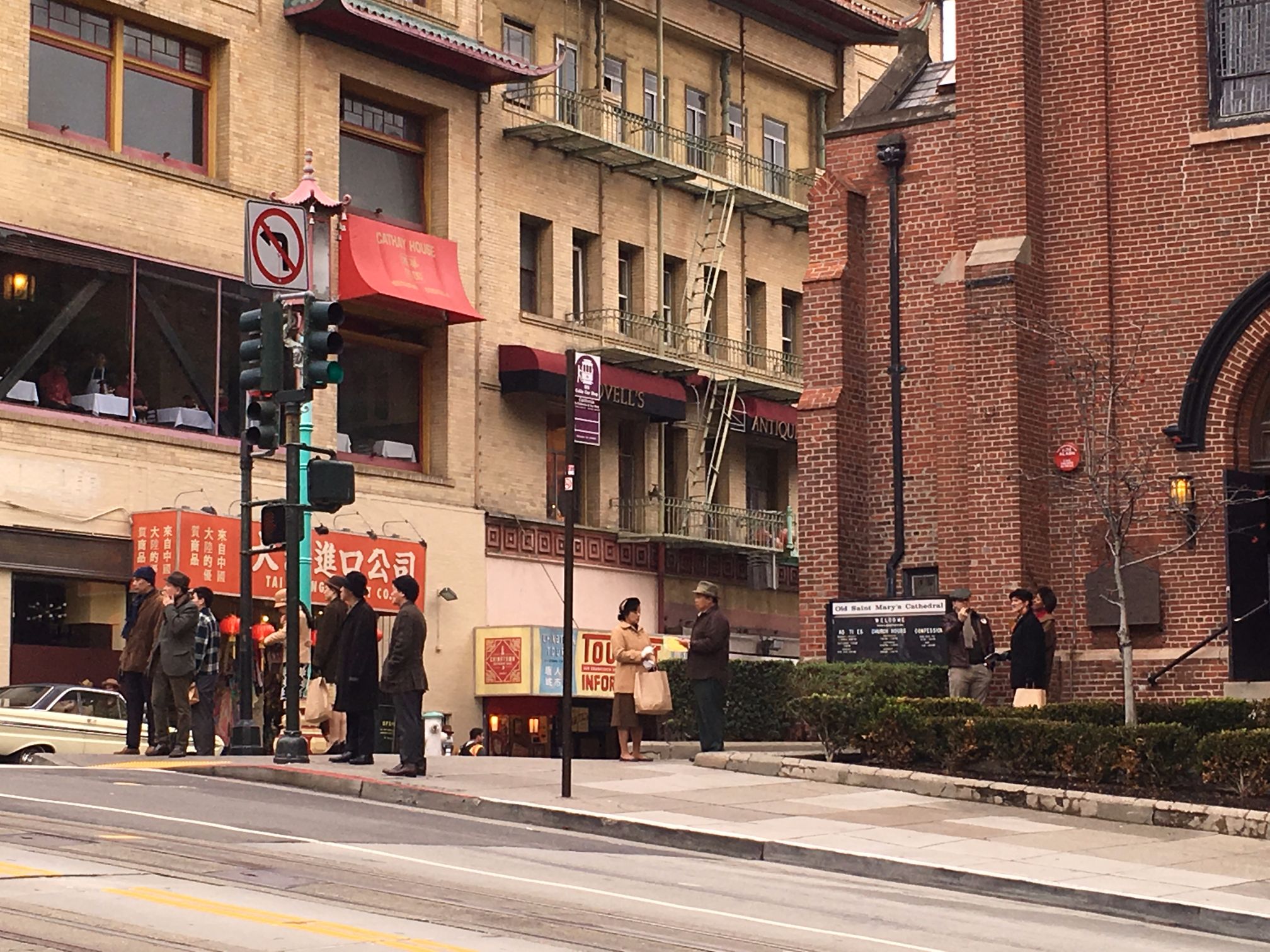 Above photos by Mahmoud F.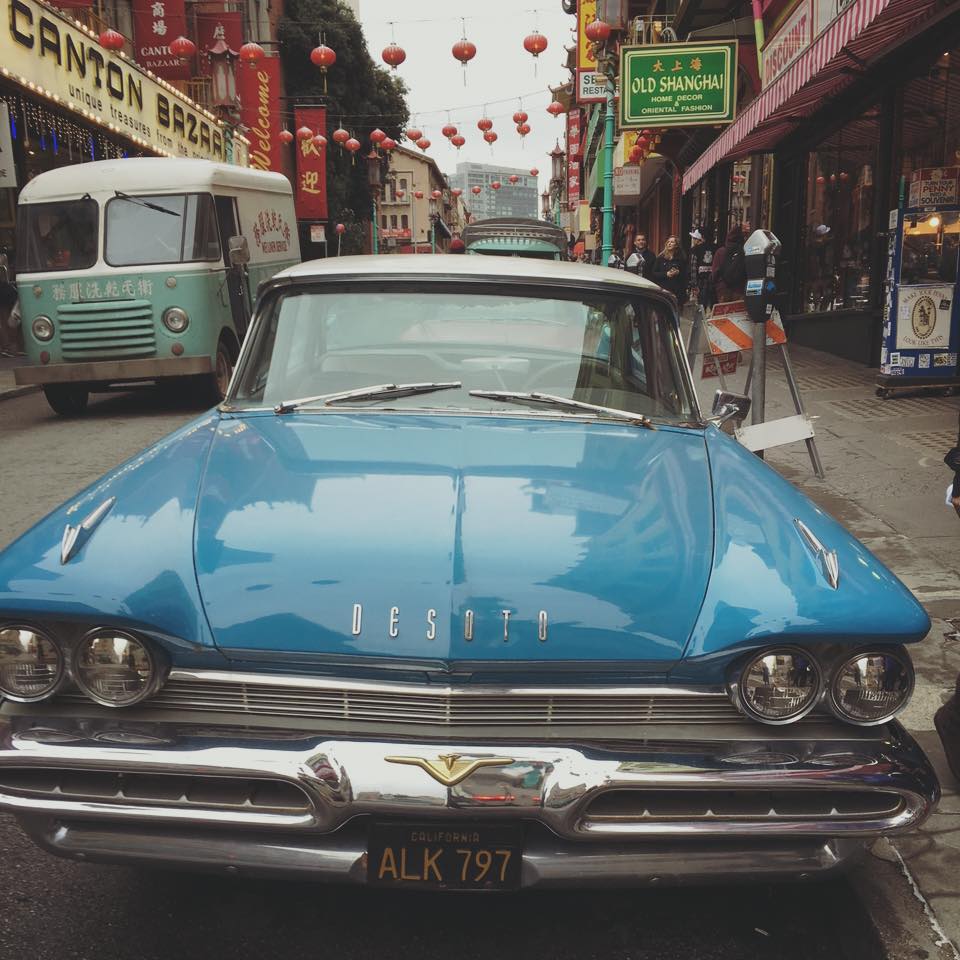 Photo by Jennie K.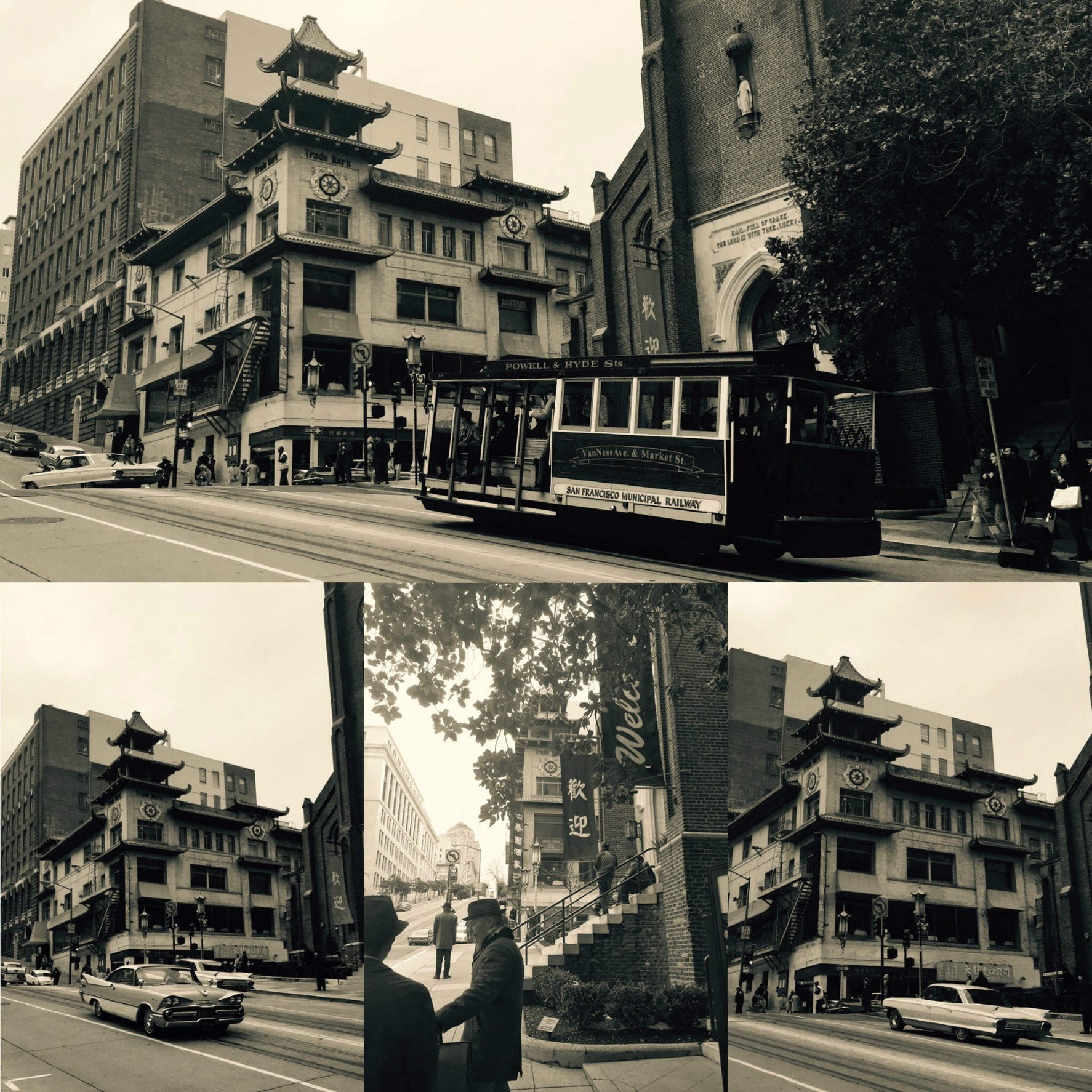 Photos by Alister H.
#BruceLee movie filming Sunday @HoodlineSF pic.twitter.com/yJyVf9Y8sS

— Nathan Falstreau (@NFalstreau) January 11, 2016