Gaylord Indian Restaurant at One Embarcadero Center, known for a lunch buffet popular with FiDi workers and for being one of the area's few restaurants open for locals on weekends, has closed. The restaurant was on the promenade level of the center, near the Embarcadero Center Cinema.
A "three-day notice to pay rent or quit"  is posted on the door, signed by an attorney for the landlord, Boston Properties. It claims that the restaurant, under the name Subhkam Corporation, owes $9,503.10 in back rent for the 2,921-square-foot space and some storage space. The notice states the rent is more than 14 days overdue, and must be paid within three days of the notice (dated Jan. 15th), so it appears Gaylord is closed for good. Inside, the restaurant appears untouched, with bottles of liquor on the bar and glassware still hanging in place.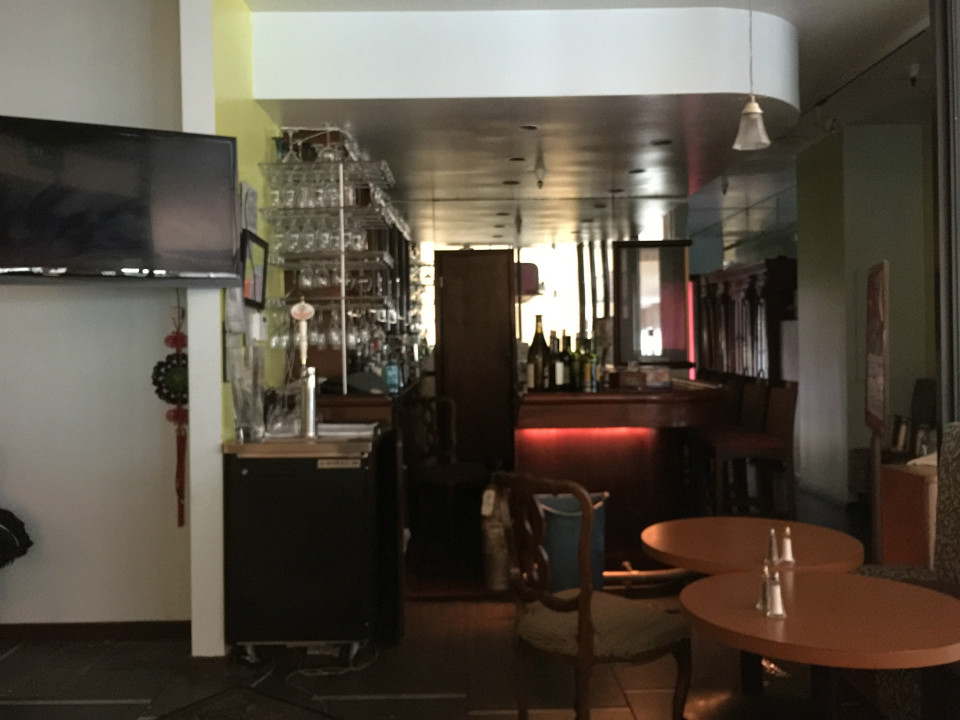 The notice also says that the premises will be deemed abandoned and the lease will terminate on Feb. 2nd, unless the restaurant owners send a written notice to the landlord stating their "intent not to abandon the premises" and "an address at which they may be served by certified mail in any action for unlawful detainer of the premises." It also says if they don't pay up, they could face a court proceeding.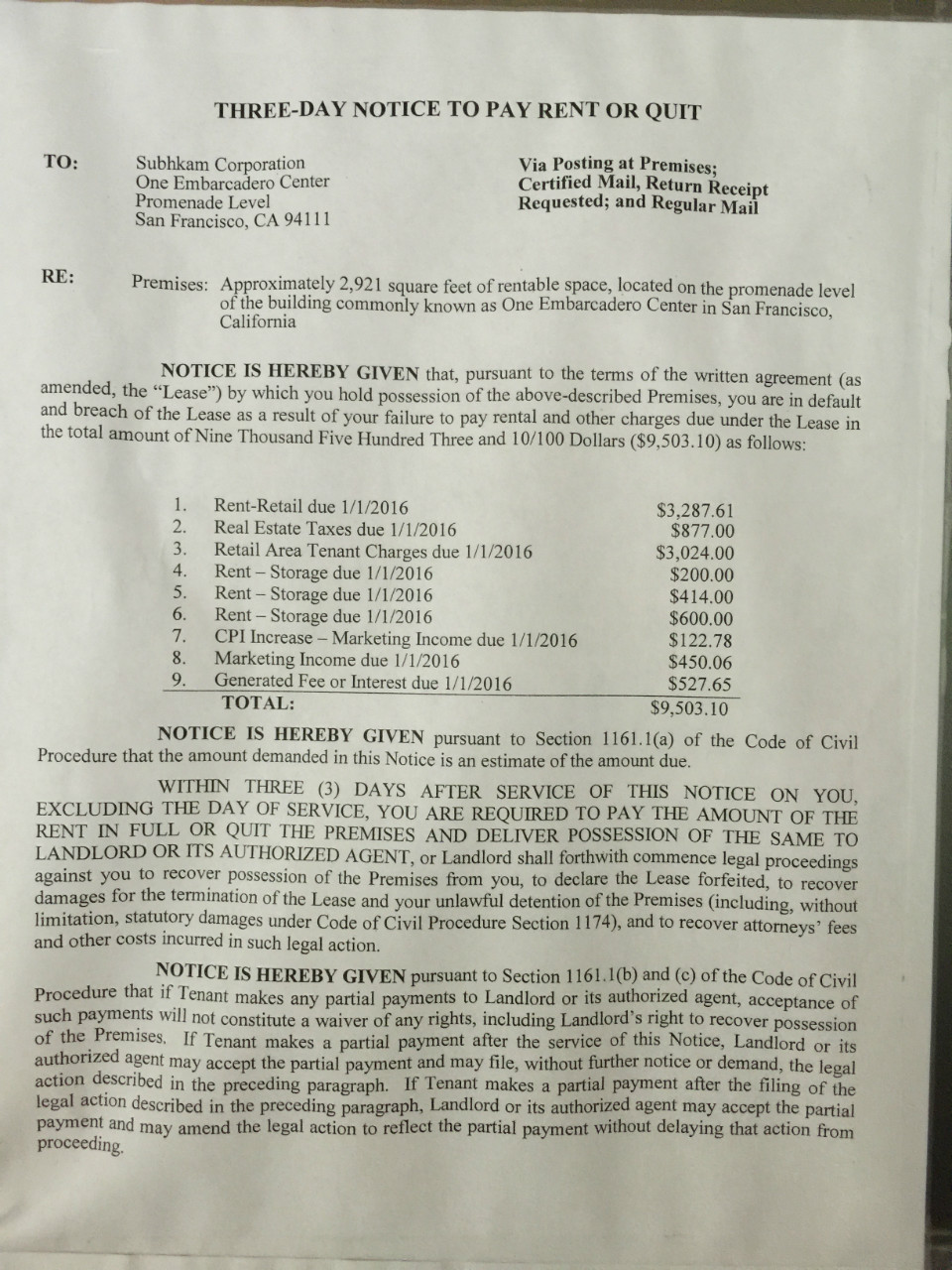 We emailed representatives for Boston Properties to get further details, but didn't hear back by deadline. We also called Gaylord, but its voicemail box is full. The most recent posts on its Yelp page are a trio of complaints about its New Year's Eve party.
The closure appears to be poor timing for the restaurant, given the upcoming Super Bowl City festivities right nearby. It also leaves the Embarcadero and eastern FiDi with no Indian restaurants, though there are some food trucks and street stands.