Fans of Flax Art and Design were heartbroken when we first broke the news that the art supply store's Market Street location could be demolished to make way for a new mixed-use building. Now, news comes that after more than a year of searching for a new space, owner Howard Flax will move the store across the bay to downtown Oakland. 
The move comes ahead of a new development which, as we reported in August 2014, would see a nine-story, 85-foot tall building rise on the site.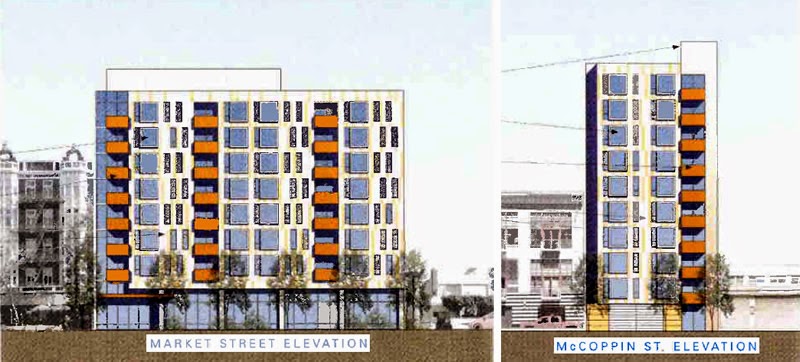 Image: Solomon Cordwell Buenz/Socketsite

A year ago, Howard Flax told us that the store wasn't expected to vacate its Market Street location until February 2016 at the earliest. His wishlist for a new space included a parking lot, at least 15,000 square feet of space to work with, a central location, and a loading dock for large deliveries.
While it's not a long list, finding an affordable retail space with those specifications in San Francisco proved nearly impossible. But downtown Oakland, with its plethora of empty storefronts, was a perfect fit. "The move to Oakland became simple," Flax told us. "City officials on both sides of the bay wanted us, but in SF we couldn't find the right combination of location, affordability, public access and proper zoning, and that's after a 1.5 year search."
And so, after an arduous hunt, Flax finally secured a new location 15th and MLK Drive, in an old building that used to be home to the All Power Indoor Soccer Arena.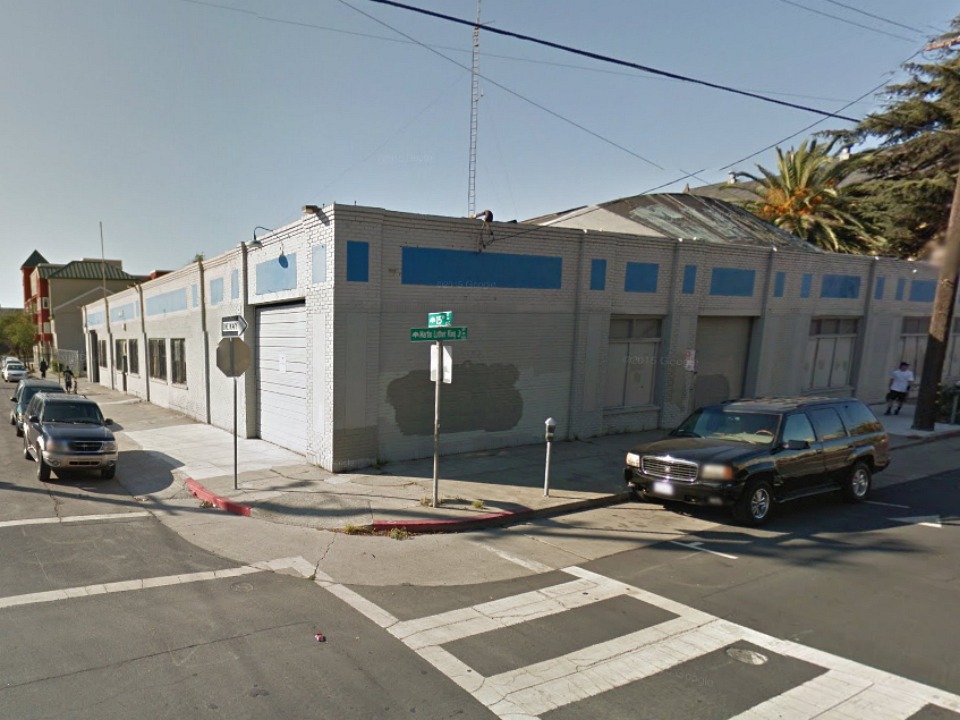 Photo: Google

Large rolling doors can be used for deliveries, and the location is an eight minute walk from the 12th Street BART Station. At 14,500 square feet, the new space is roomy (though not as big as the Market Street location), and a small parking lot to the rear of the building on 15th crosses that requirement off the list.

Flax tells us that the the art supply store will begin moving its warehouse and offices into the new space on February 1st. Though a concrete date hasn't been confirmed, the retail store will likely close in that timeframe, and its inventory will travel across the bay February 16th-21st in March. "Our moving sale will start soon," Flax told us. "The move itself we want to have happen very quickly to minimize disruption on the business and our customers." 
Though the move will happen quickly, San Francisco fans won't have to commute to Oakland to get their Flax fix: there's also the new Fort Mason Flax location, which opened this fall. "Despite the smaller footprint, it's amazing how much product we can fit," Flax told us of the new space. "City College classes start soon out of their Fort Mason campus and we are looking forward to serving all those students ... I think it will be an excellent SF location for us for many years to come."