Got an event you want the neighborhood to know about? To be included in our next North Beach weekly roundup, please submit it at this link by Tuesday evening.
---
Welcome back, my friends, to the show that never ends. Here's your look around North Beach this week.
First up: Urban Sidewalk, which closed up shop at 218 Columbus Ave. last last year, has reopened across the street at 241 Columbus Ave. The boutique has become a go-to place for affordable, unique clothing, gift items and accessories such as scarves, belts, sunglasses and jewelry for men and women.

Now that you've gotten that Star Wars fix out of your system, maybe it's time to return to the independent film scene. Good news: the Berlin & Beyond Film Festival opens this week at the Castro Theatre for its 20th year of showcasing new films from Germany, Austria, Switzerland, and more. The Goethe Institut (530 Bush St.), in the Chinatown/FiDi area, will host five festival films starting on January 18th.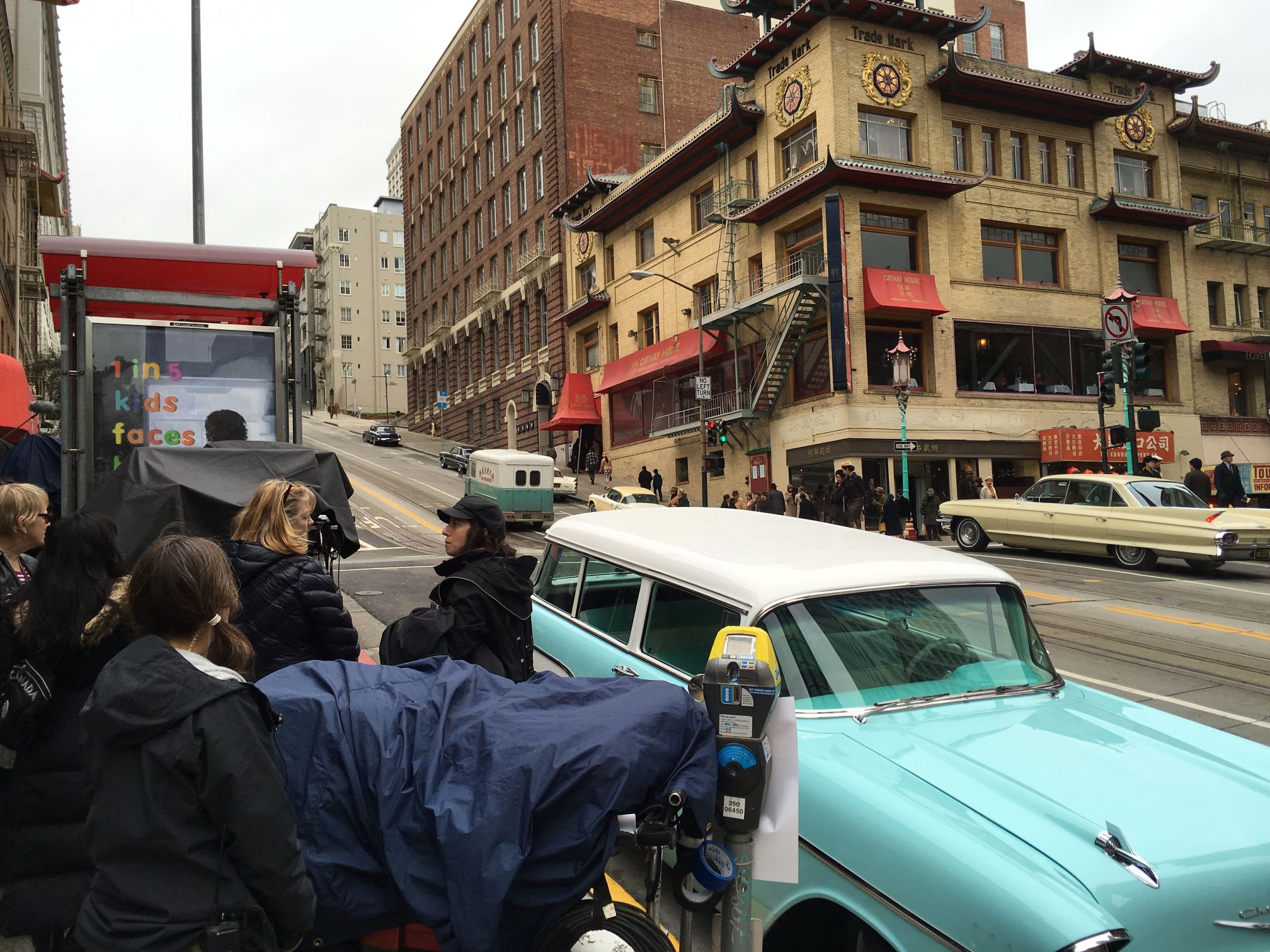 Photo: Mahmoud F.

Chinatown turned the clock back to the 1960s last weekend, thanks to a film crew that breezed through town shooting scenes for Birth of the Dragon, a new biopic about Bruce Lee. George Nolfi, writer of Ocean's Twelve and The Bourne Ultimatum, is directing, with Hong Kong martial arts star Philip Ng staring as Lee. The film is expected to come out later this year.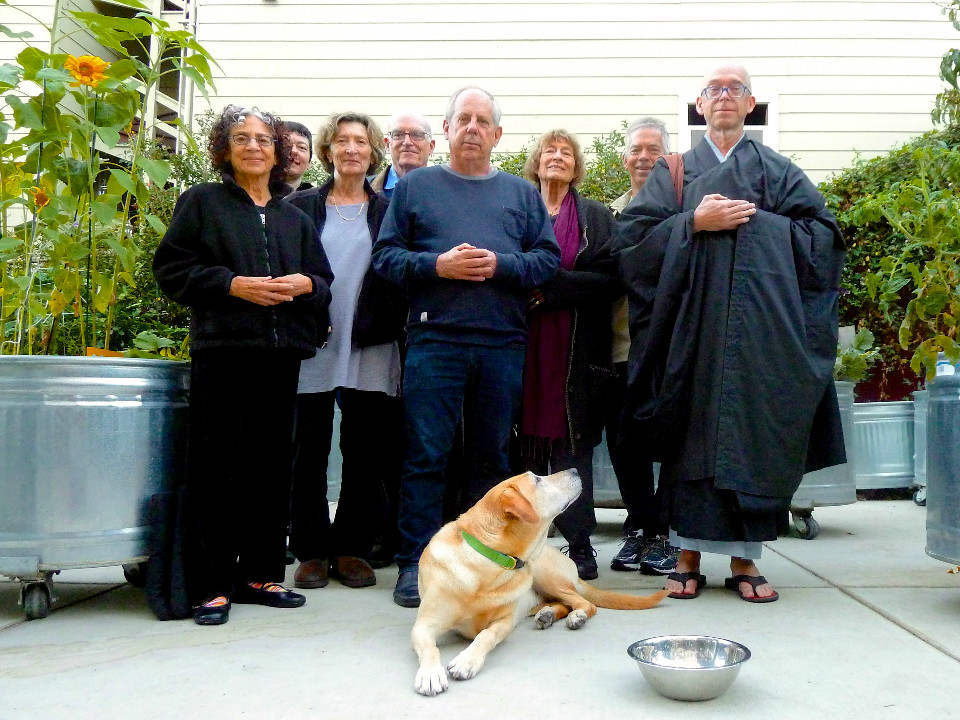 Zachary Smith (right) with the North Mountain Zendo group. (Photo: Zachary Smith)
North Beach probably isn't the first place to spring to mind when you think of Zen Buddhism, but Zen priest Zachary Smith is trying to change that with his free meditation group. We dropped in to learn more.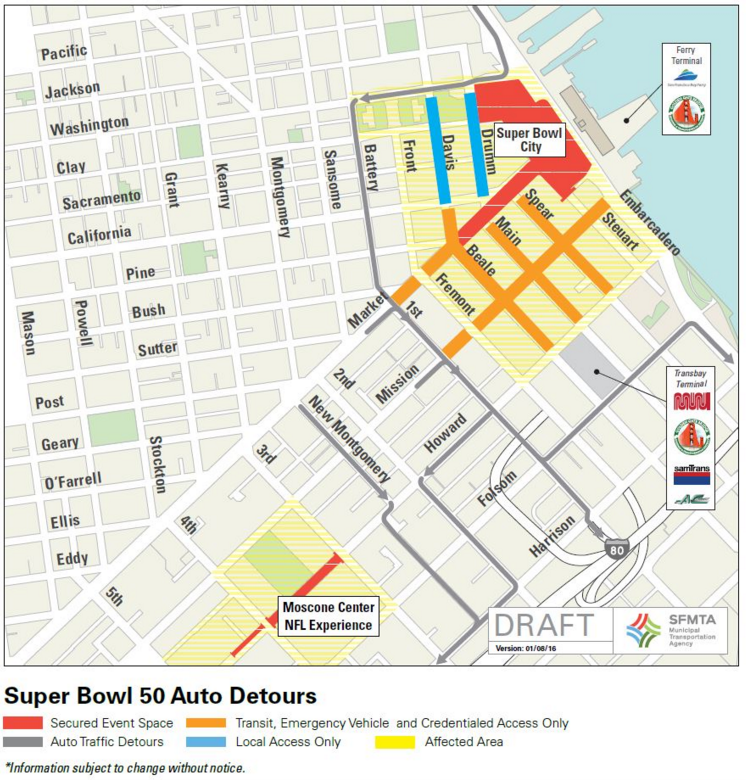 Image: Courtesy of SFMTA
We're all in store for one heck of a transit headache we're all in store once the Super Bowl City celebrations begin, and those who live in nearby buildings are concerned about the potential increase in noise and trash. Despite all that, Super Bowl Host Committee spokesperson P.J. Johnston—who has an office on Fillmore, so he's in the clear—thinks that "many, if not most, people are going to be thrilled by the Super Bowl City environment and the events of that week." Maybe those free concerts will change everyone's tune. 
Speaking of local events, did you take part in last month's lightsaber battle in Sue Bierman Park? Your local taxman may want a word with you.
In sadder news, Reynaldo Abraham "Avy" Morante, the cable car operator who was critically injured in June after being hit from behind by a motorcycle as he was stepping off the Powell & Mason line, has died from his injuries.
There's also been a break in the tragic case of Stu Jackson, the popular sketch artist who was beaten to death in a brutal, unprovoked attack in December. A suspect, 38-year-old SF resident Collin White, has been arrested and charged with four counts in the case. Caffé Trieste will honor Jackson this Sunday with a memorial service, which his brother and nephew will attend.
On to your weekend events:
Friday, January 15th
Saturday, January 16th
Sunday, January 17th
Discover more upcoming San Francisco events at hoodline.com/events.