After a neighbor was mugged at gunpoint, Telegraph Hill residents joined forces for a community meeting about crime and safety on Monday night. Held at a private residence and attended by roughly 30 or so neighbors, it featured an appearance from SFPD Central Station Capt. David Lazar, who gave an overview of the crime picture in the neighborhood, fielded questions and complaints from residents and talked about ways to stay safe. Newly elected District 3 Supervisor Aaron Peskin, a resident of the Telegraph Hill area, attended and spoke as well.
Daryl Babbitt, head of the neighborhood watch for Alta, Montgomery, Union and Calhoun and parts of the Filbert Steps, spearheaded the meeting in response to the mugging, which occurred at Montgomery and Green streets around 4am on December 20th. The 36-year-old victim was approached from behind by a male suspect, who put a gun to his back before stealing his jacket, leather satchel, wallet, keys and cell phone. 
Though the mugging was a cause for concern for many neighbors, Lazar began the meeting by emphasizing that most crimes committed in Telegraph Hill are not violent. A handout distributed to attendees reported every crime on the Hill and within a quarter-mile radius from November 15th, 2015, through the end of the year. The vast majority were thefts, including a stolen auto, a stolen motorcycle (since recovered) and thefts from autos.
"I read every single police report; everything that comes across my desk," Capt. Lazar told the group. While he says he's "not naive to the fact that not everything is reported," he wanted to assure residents that their neighborhood was generally safe.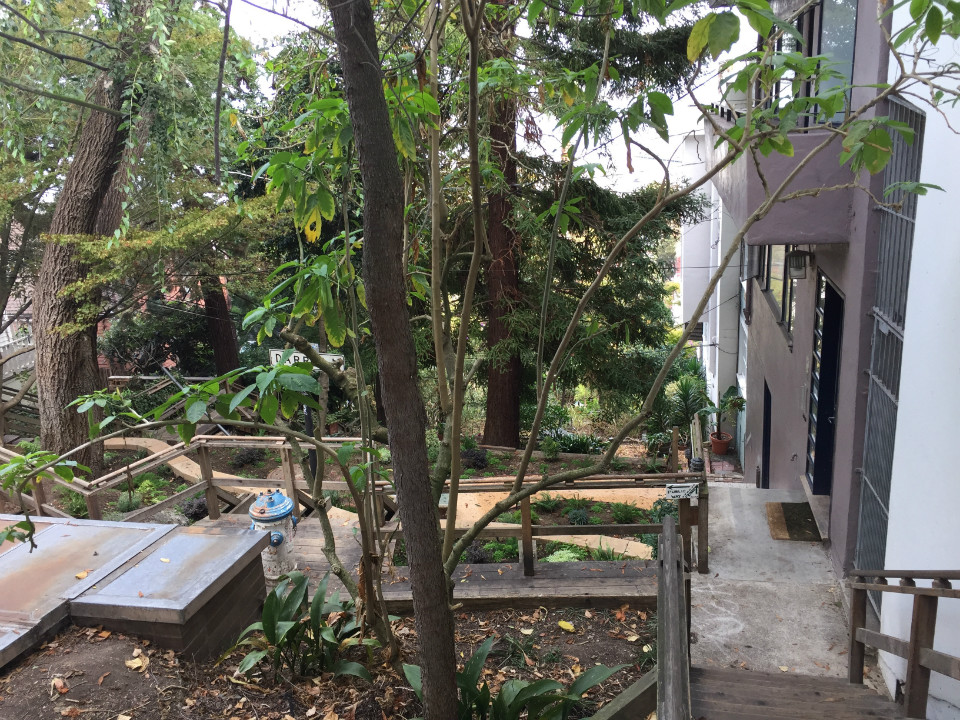 The Filbert Steps.
Nevertheless, residents had a list of concerns to share. One man noted that nefarious activity at Coit Tower, including public drinking and cars doing donuts in the parking lot, was escalating. Capt. Lazar asked if there was lighting at the tower, and was told it had been replaced and destroyed time and again.
Peskin later noted that SF Public Works had installed new lighting on the 1300 and 1400 blocks of Montgomery. "Every single one of them worked, as of two weeks ago," he said. One attendee requested further lighting between Darrell and Napier, an area that's "so pitch black."
Peskin added that SFPD still needs to make a greater effort to familiarize itself with the rugged and confusing terrain of the Hill. "Part of this is an education process, to make sure Central [Station] understands there is a unique part of the district," he said.
In response, Capt. Lazar agreed to take all officers on a walking tour to familiarize them with the area. He also said he'd try out a technique for foot patrols suggested by one attendee, in which a squad car could drop an officer at the top of the hill and pick him or her up at the bottom.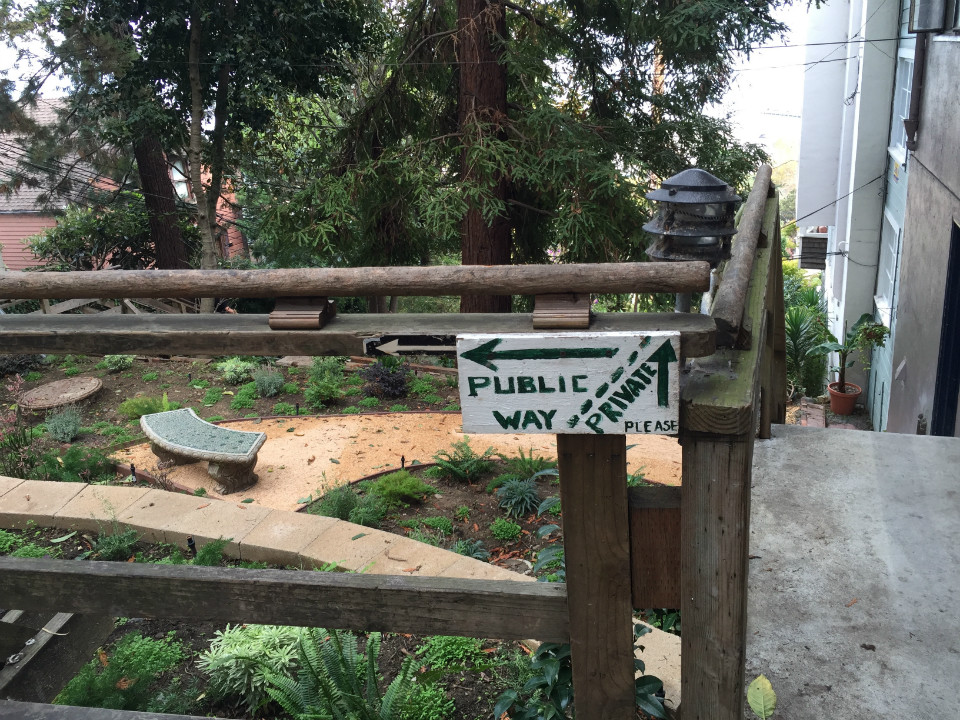 Neighbors also expressed concern about SFPD's response to reports of suspicious activity; one attendee said that no one had responded to call. Capt. Lazar explained that SFPD dispatchers rate calls as A, B or C, depending on if it needs an immediate response, a response as promptly as possible or a response when officers can get to it, such as a noise complaint. He agreed that all calls should get a response, and urged everyone to always report suspicious behavior.
Capt. Lazar shared his email address with anyone wanted to contact him directly, but said people will likely get a faster response by calling 911 or the SFPD non-emergency line, (415) 553-0123.
As Lazar's own handout showed, petty theft appears to be on the rise in Telegraph Hill, including auto break-ins. Capt. Lazar said organized crime rings are to blame, but that people need to avoid leaving loads of tempting loot in their cars. He told the tale of one tourist who left $10,000 in cash, a $15,000 Rolex watch and a $2,500 camera in a car, only to find it gone.
"That says to the criminals, oh, we've got to come right back to these neighborhoods, because we're going to get the biggest payout ever," he said. To advise tourists against leaving important items in their cars, Capt. Lazar and the Community Police Advisory Board have been working with hotels, rental car agencies and more on a "Park Smart" program.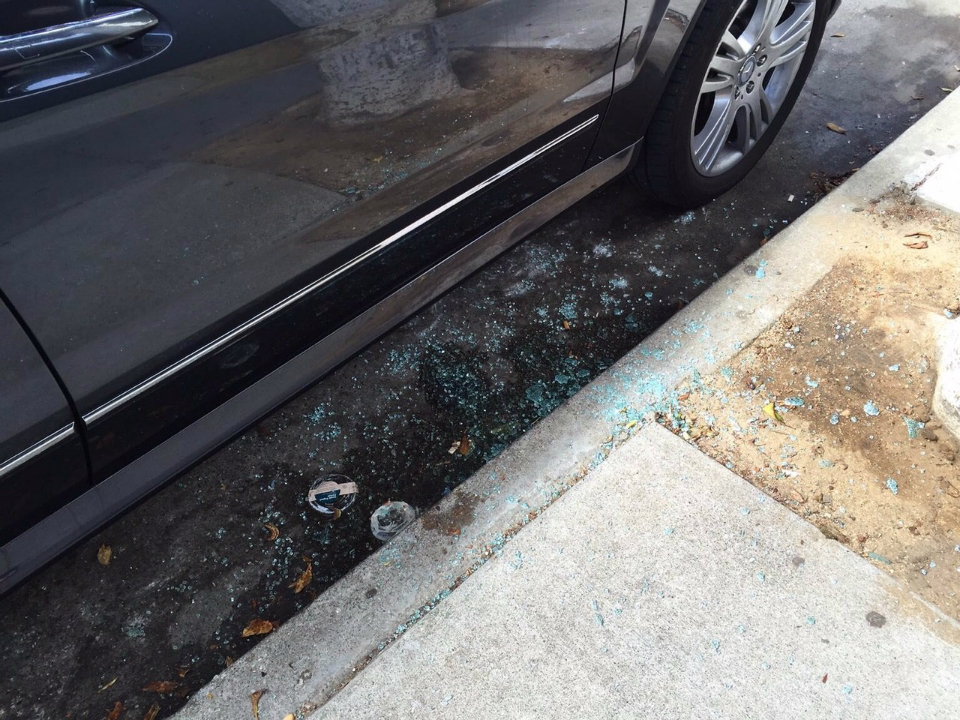 Mail theft has been another recurring problem on the Hill. Capt. Lazar told attendees to watch out for packages left on others' steps, ask neighbors to receive packages when they're away, or have packages sent to a workplace instead.
"We have to know each other, and who's coming and who's going, and who's on vacation, and who will accept your package," he said. (Another attendee's suggestion: scheduling a pre-set delivery time, which can be done via UPS' website.)
Regular mail isn't exempt: thieves steal it so they can cash checks or commit identity theft with credit card offers, and Capt. Lazar encouraged everyone to bring it in promptly. He also encouraged attendees to consider installing video surveillance on their homes and at their mailboxes, because video footage has been a boon in making arrests.
Another problem on the rise is "shoulder surfing," in which a thief pushes a victim out of the way at an ATM and withdraws cash from their account. He told everyone to be aware when using ATMs, and not to take their phones out while walking. "Would you take $600 out of the ATM and wave it around on the street?" he asked. "It's the same thing."
Capt. Lazar's final advice: "Do your very best not to walk alone at night. When you do, be aware of your surroundings. Don't be distracted or have earbuds in your ears. Look around and notice vehicles and pedestrians." Carrying a flashlight and whistle can help, as can "letting people know where you are and when you're coming and going," he said.