Super Bowl City opened to big crowds on Saturday, kicking off a nine-day celebration leading up to next Sunday's game in Santa Clara.
Although the city won't host the actual Super Bowl, roughly one million people are expected to party around San Francisco throughout the week. Super Bowl City—a free extravaganza of media headquarters, sponsors, activities, and food and drink—is situated at the foot of Market Street in Justin Herman Plaza and Sue Bierman Park. The NFL Experience, a paid event, opened at Moscone Center yesterday as well.
As Super Bowl City opened its gates yesterday at 11am, workers were still putting on the finishing touches even as visitors rolled in. The City Stage at Sue Bierman Park played host to Destiny Arts and then Sean Hayes, starting at noon. Many protesters marching in support of the late Mario Woods arrived in the afternoon. 
Later, just after the fireworks, the park reached capacity for the musical headliner, Chris Isaak, closing the entrance at the Embarcadero and Washington streets. The overflow crowd watched Isaak on the big screen in Justin Herman Plaza, and even through the fence from the sidewalk. 

We didn't have any trouble getting into the event on Saturday morning, but some attendees told us that security lines got longer as the day wore on. Bag checks and body scanners are both required, and there's a long list of regulations as to what can and can't be brought in. 
Here's a recap for you in photos:
The Gilroy High School Marching Band proceeded down Market Street and into the Fan Energy Zone, starting at 11:30am.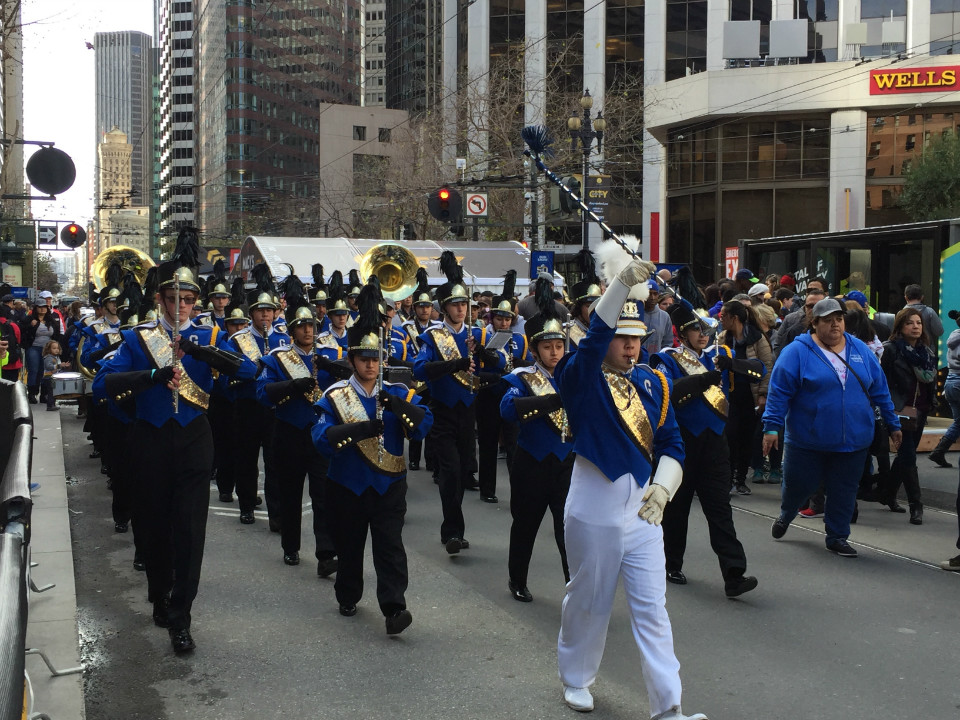 When we heard about all of the sponsor booths, we assumed there would be tents similar to those at street fairs. Not so: these are actual prefab buildings.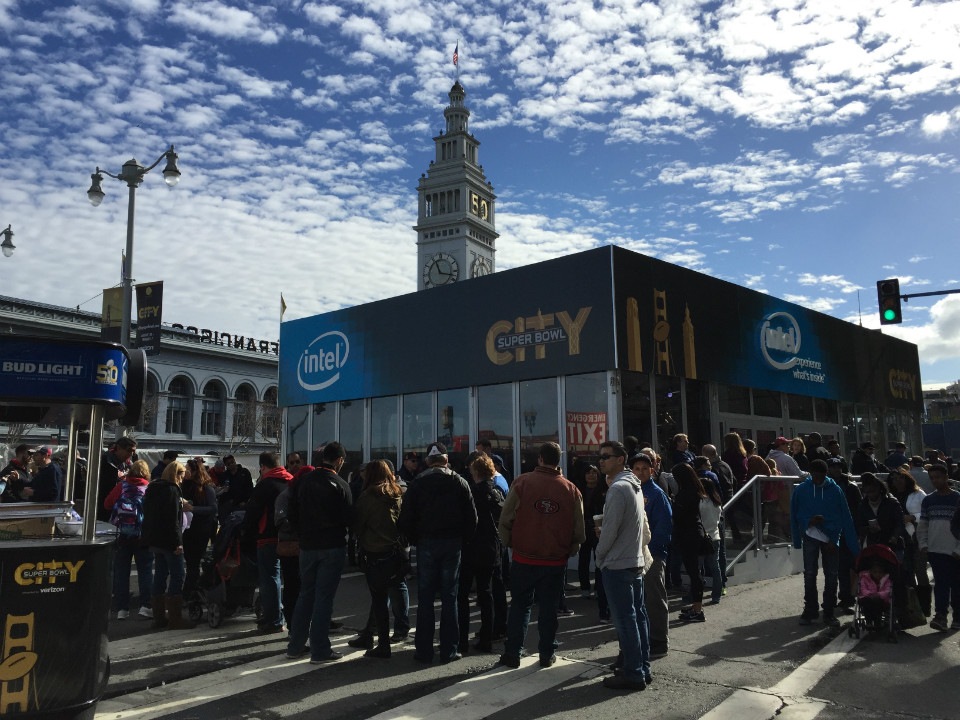 Levi's even has a full store set up, complete with a prime viewing patio on top.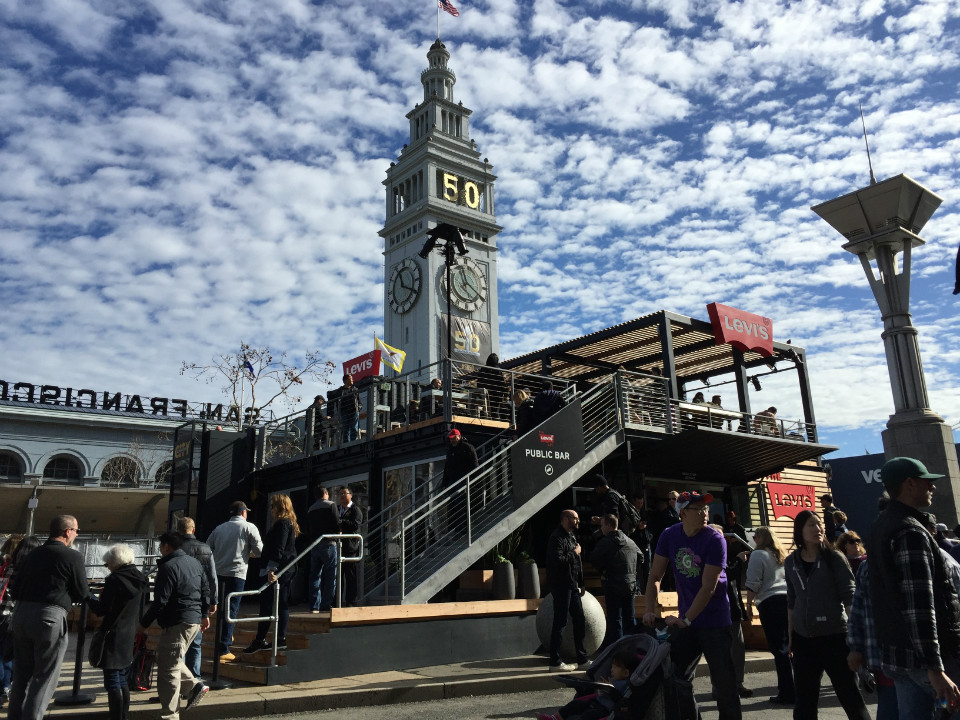 Visitors took to the Fan Energy Zone like bees to a hive, playing interactive games and snapping photos of everything in sight.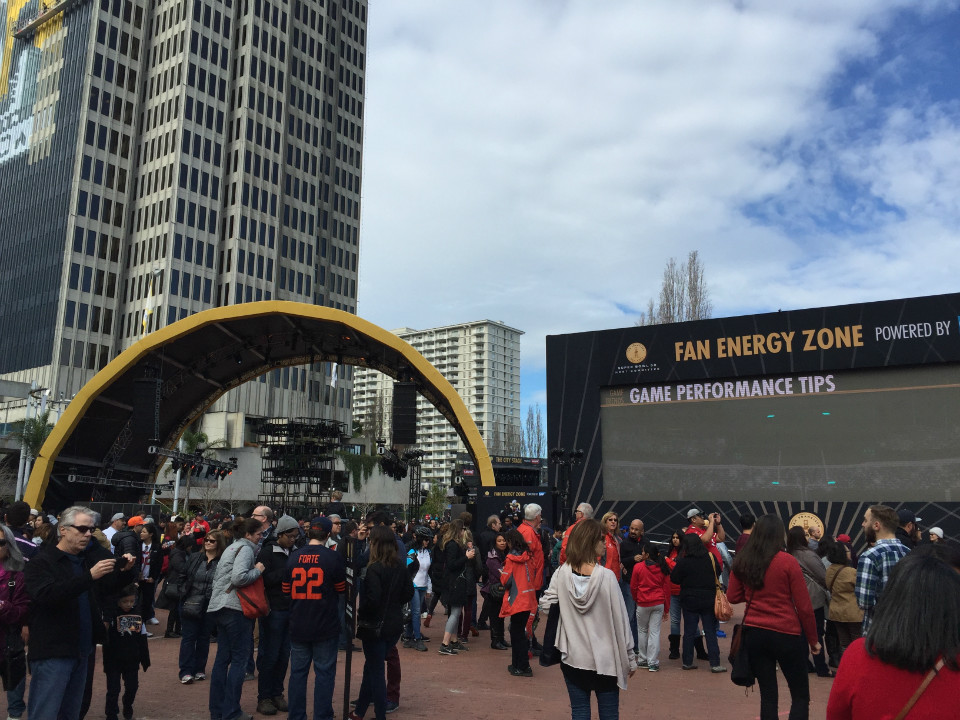 A small army of friendly volunteers was on hand, welcoming visitors, telling them about the free wi-fi (#superbowlcity) and answering questions.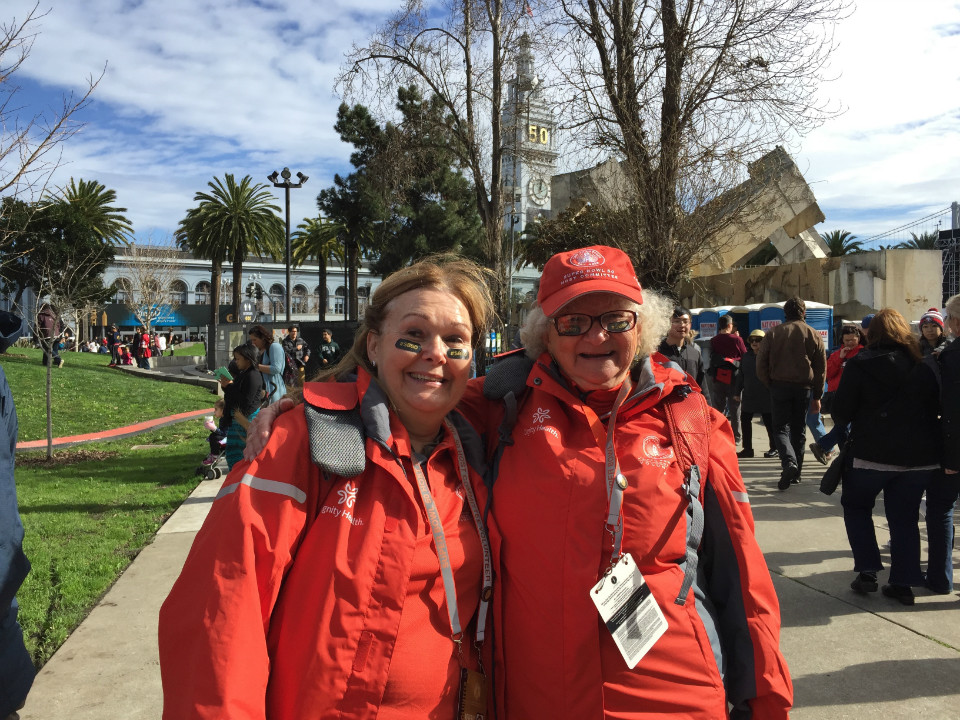 Beverly Crittendon and Gloria Miller are volunteers at Super Bowl City.
Security was also extremely prevalent, with officers in riot gear placed prominently. Even Homeland Security officers were on patrol.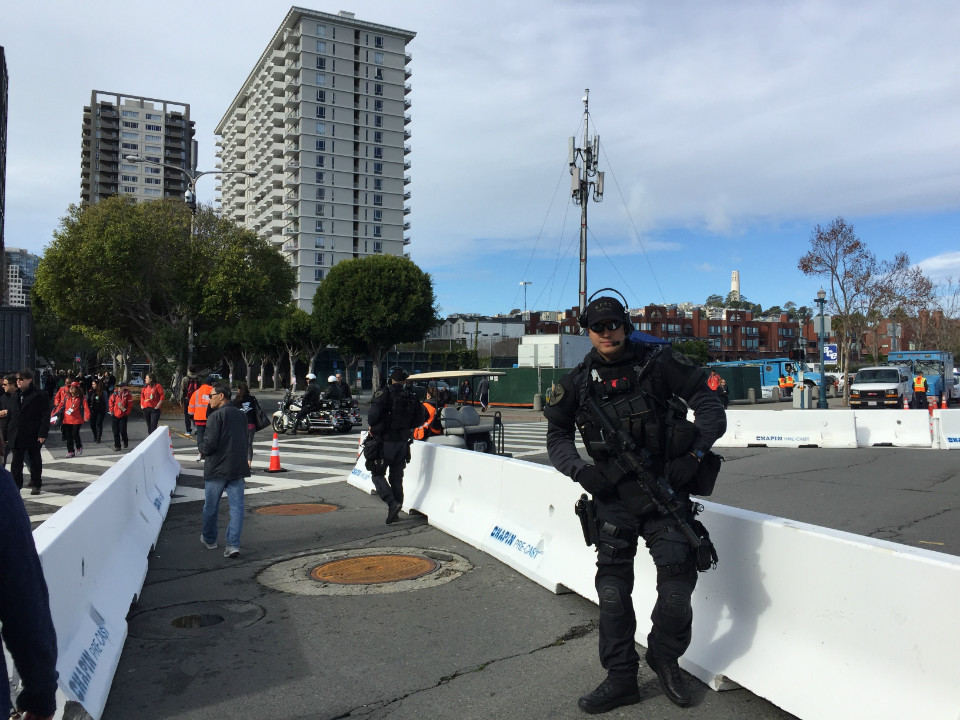 Bud Light, the official beer of the NFL, has plenty of places for you to buy a brewski, but those beers aren't cheap. Expect to pay $9 for Bud Light, $11 for craft beers, $12 for wine and $4 for juice. No outside alcohol is allowed.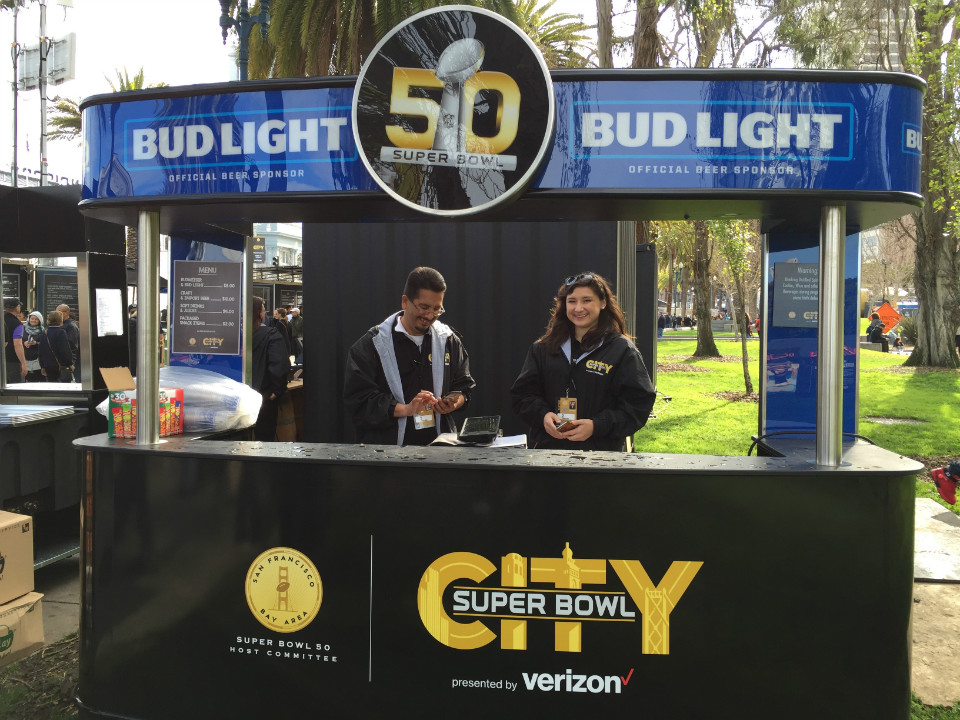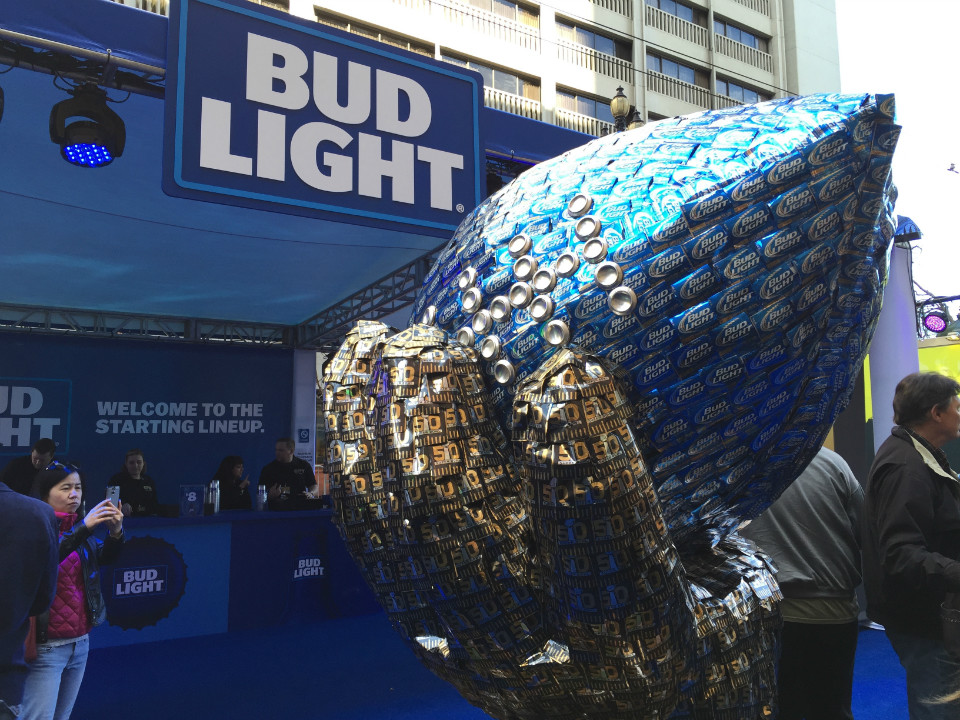 A smattering of Bay Area restaurants have set up snack shops, including Woodhouse Fish Co.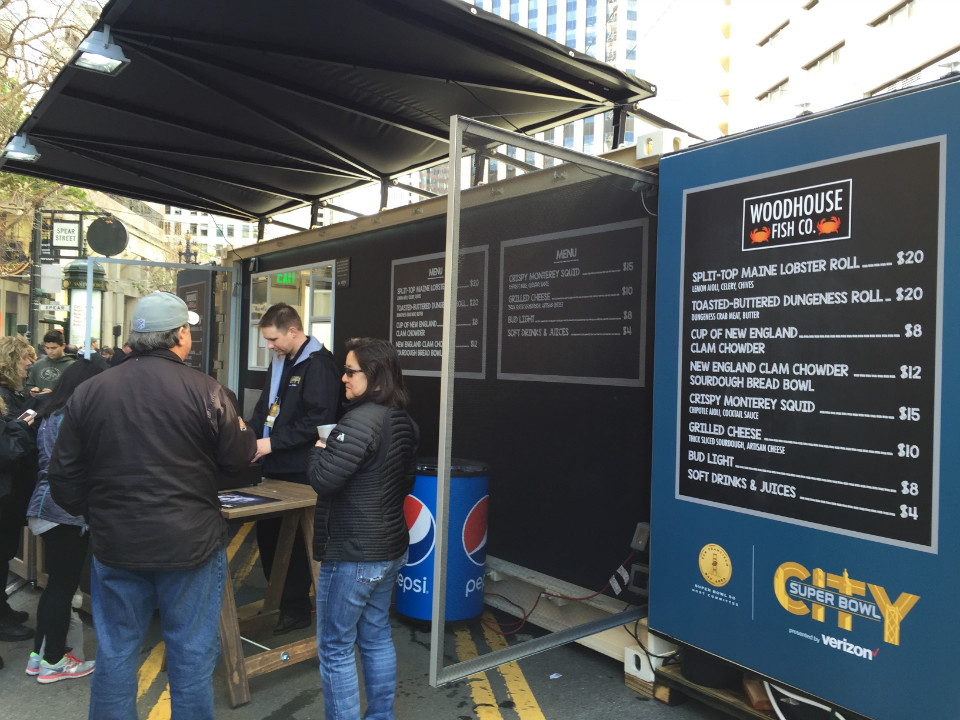 Once you're all fueled up, you can try the zip line over the CBS Sports broadcast center, situated over the bocce courts.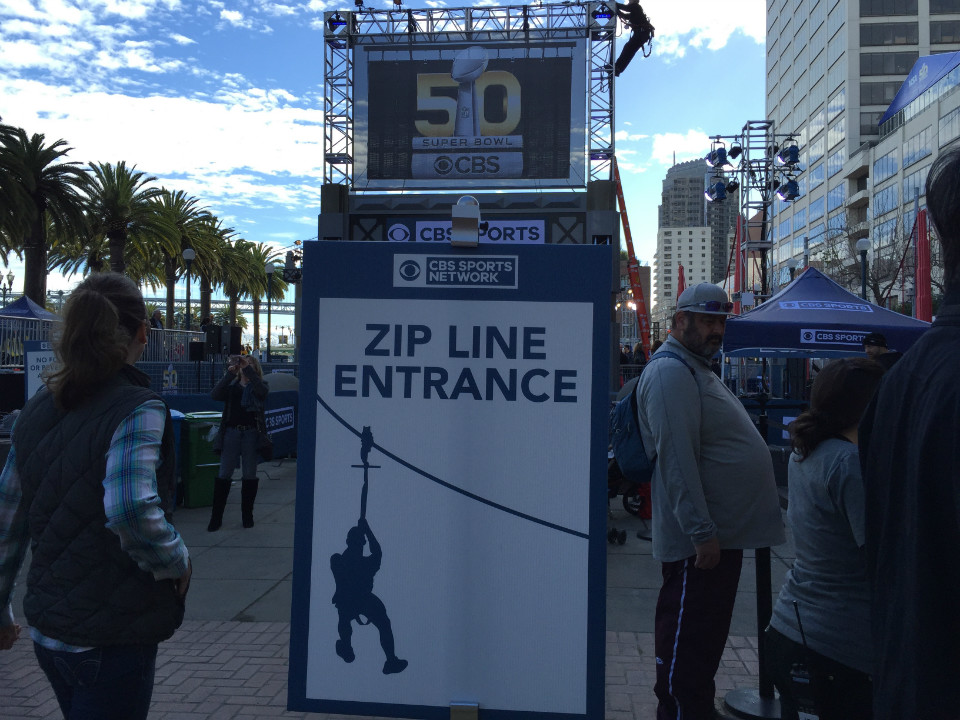 The NFL Network is in the house, as is CNN.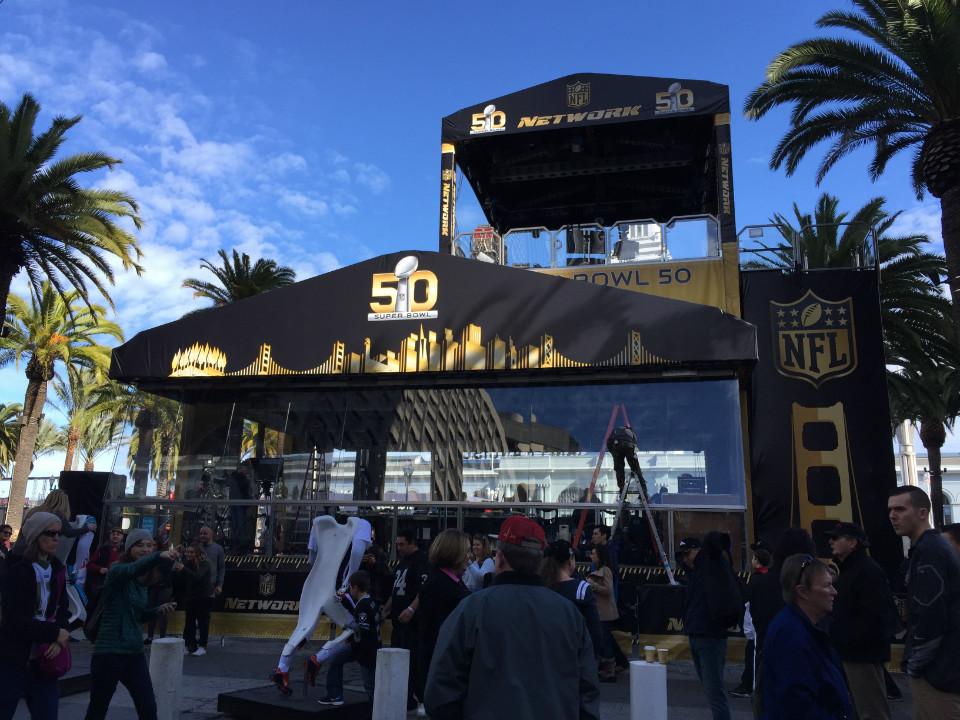 The day closed out with a colorful projected spectacle on downtown buildings, and the relighting of the Bay Lights at 7:25pm. They were followed by a fireworks show and the Isaak concert.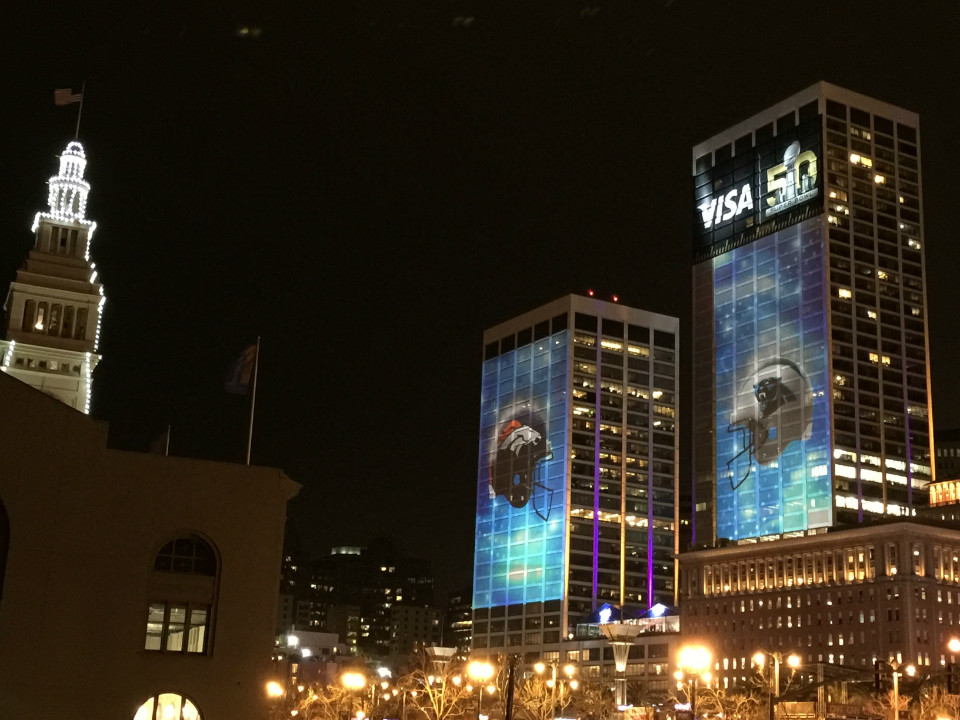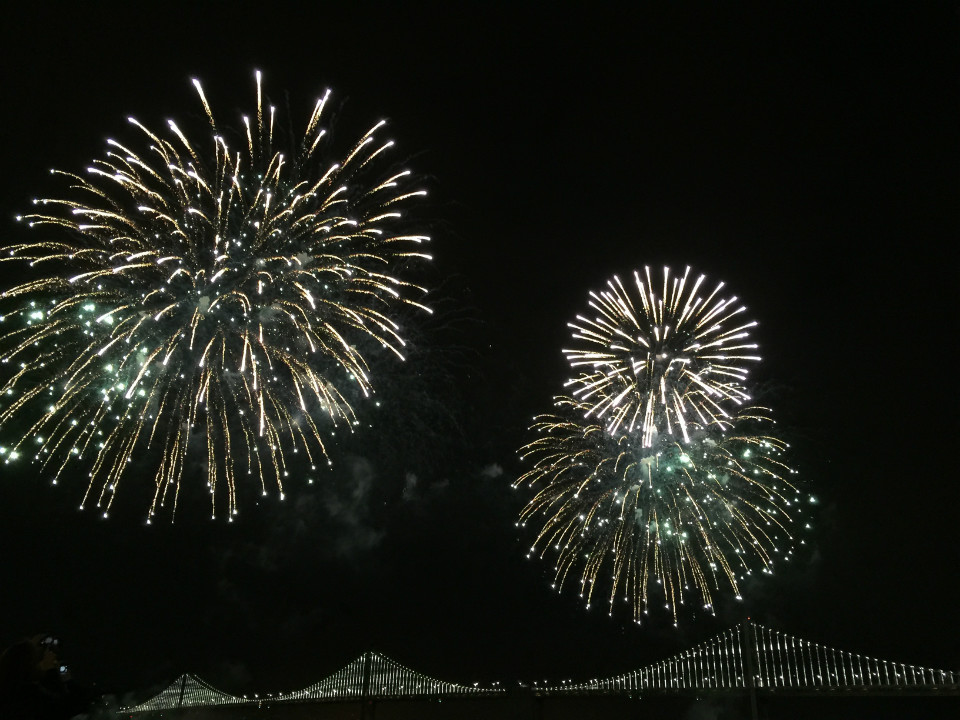 Did you check out Super Bowl City, and if so, what did you think? Leave your comments below.