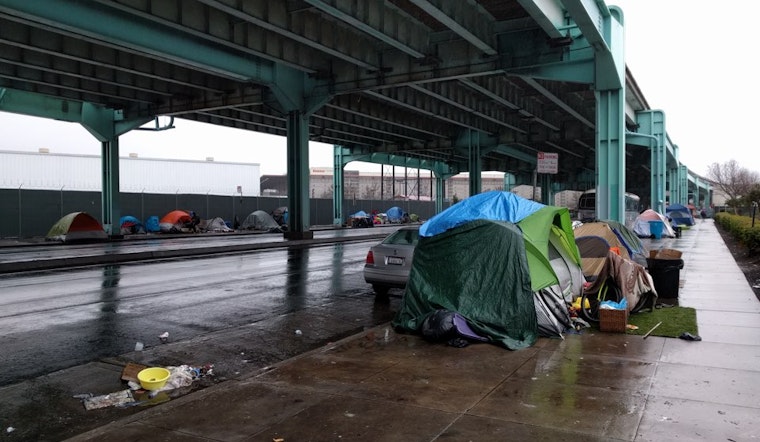 Published on February 23, 2016
It's official: San Francisco city officials will no longer tolerate camping along Division Street under the Central Freeway — where quality of life issues for housed neighbors, retailers and homeless residents alike have been top concerns in the neighborhood for months.
According to the Chron, the Department of Public Health plans to post signs by tomorrow morning alerting campers that the area is uninhabitable due to health code violations and they must vacate within 72 hours.
While Mayor Ed Lee did not comment on how the city will handle campers who refuse to move, Police Chief Greg Suhr implied that the SFPD will accompany Public Works crews who will likely dismantle tents left standing after the deadline.
We'll follow this story and continue to keep readers updated on the situation.