By
Fiona Lee
- Published on February 02, 2016.
Much-loved Outer Sunset restaurant Hot Pot Garden has been out of commission since July 2014, when a catastrophic fire (started by a malfunctioning water heater) forced it to shut down. Now, the restaurant, which serves thinly sliced meats and vegetables to dip into a variety of boiling broths, is returning to 1055 Taraval St., bringing three more new restaurants from husband-and-wife owners Brenden Lam and Tammy Nguyen in its wake.
Yesterday, we broke the news that Hot Pot Garden would be opening a new location in SoMa, at 575 4th St. Along with third partner Tony Tran, Lam and Nguyen will also be opening up two new restaurants called Poki Time, focused on Hawaiian-style poke (raw fish salads). They'll be located at 549 Irving St., most recently home to Blanc Cafe, and 1143 Taraval St., currently the site of Deli King.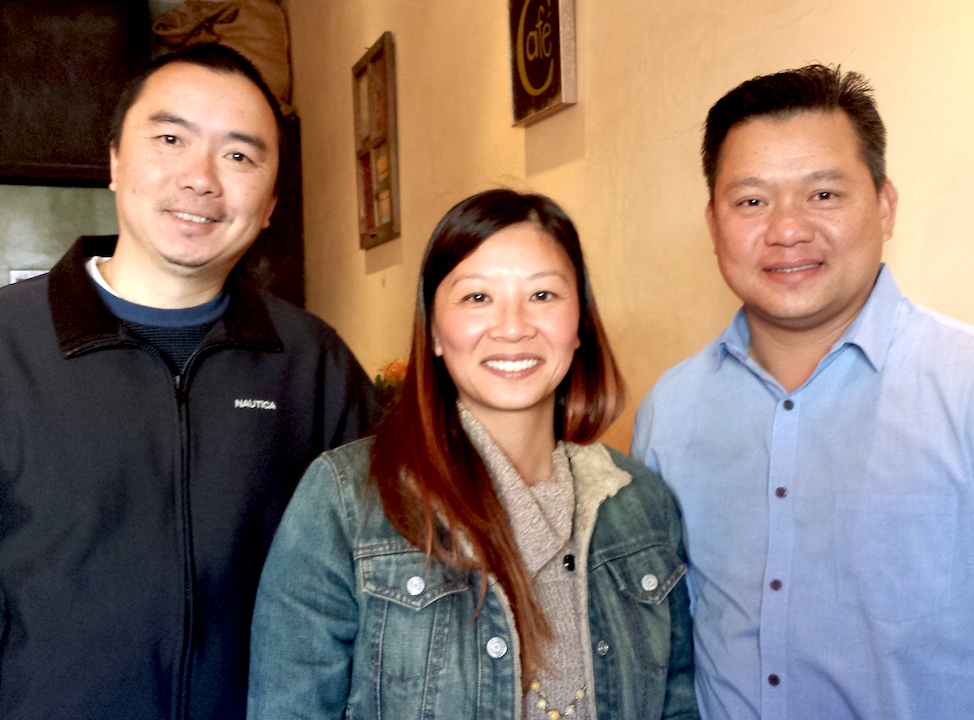 Tony Tran (left), Tammy Nguyen, and Brenden Lam of Poki Time. Nguyen and Lam are also the co-owners of Hot Pot Garden. (Photo: Fiona Lee/Hoodline)
"We'll come back strong," said Lam. The revamped Taraval restaurant will look similar to the Millbrae branch the couple debuted a month before the Sunset fire, with wood panelling and beer taps lining the walls.
It'll seat 110 people (20 seats more than previously), making it easier for customers who often endured long and hungry waits for a table. 20 beers will also be offered on tap, including beers from San Francisco-based brewery Holy Craft.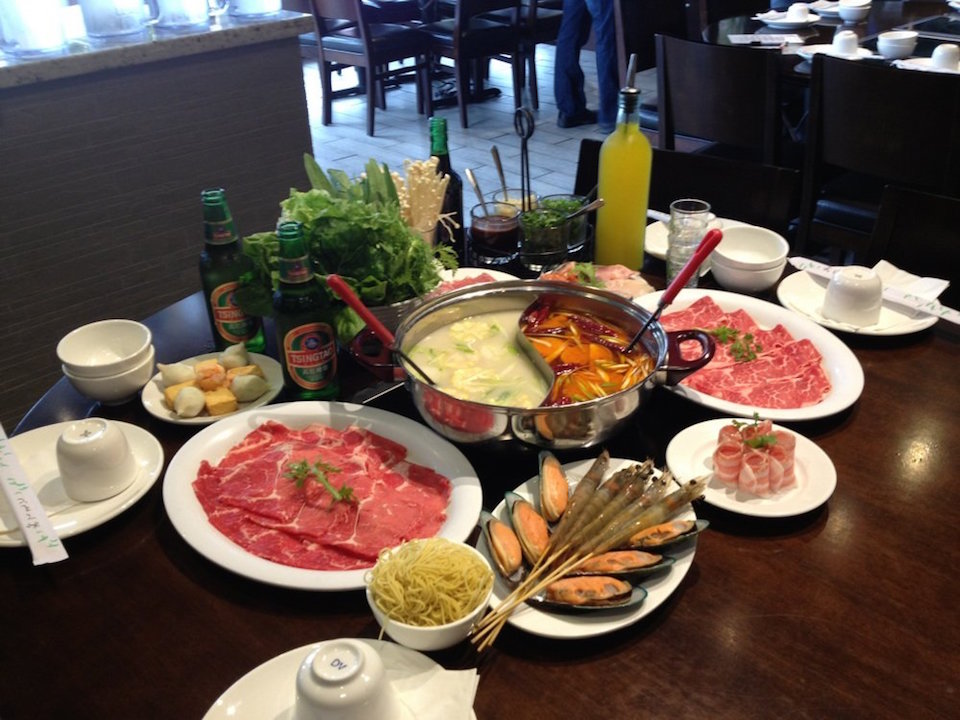 Hot pot. (Photo: Brenda K./Yelp)
Lam says the long delay between the fire and the reopening was caused by insurance wrangling and the need to bring the space back up to code, including installing a new sprinkler system. He and Nguyen are working diligently with city departments to get the space ready over the next few months.
Many of the staff who had previously worked at Hot Pot Garden will also return. After the 2014 fire, some went to the Millbrae branch; others were college students who returned to school.
"We're excited. We can't wait. People ask us about [Hot Pot Garden] all the time, even at the bank," said Nguyen.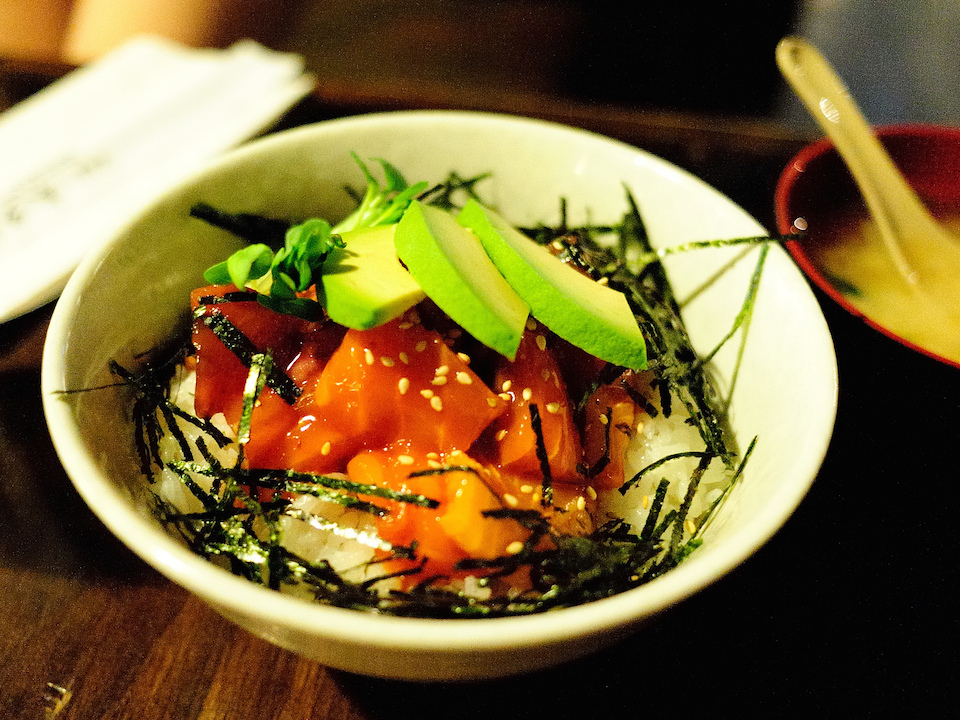 Poke bowls offer fresh fish, rice, and a variety of toppings. (Photo: Michael Saechang/Flickr)
The serial restauranteurs—who were also behind Clement Street's Pho Garden, until they lost their lease last year—also have a new concept in the works with Poki Time, where customers will be able to choose a base of white or brown rice and/or organic mixed greens, adding a variety of fresh wild-caught fish on top. 
The fish will be flown in from Hawaii, but the owners are talking to neighborhood farms and gardens like Alemany Farm to see if they can source all their vegetables locally. For dessert, Poki Time will serve mochi ice cream, also from Hawaii. Both the Irving and Taraval locations will be mostly grab-and-go, with seating for 5-10 people.
Nguyen and Lam said they get the ideas for restaurants from traveling: Hot Pot Garden was inspired by a trip to China, and Poki Time has its roots in a cruise they took around Hawaii. "His mom loved to cook; same thing as my mom," said Nguyen. "We love to travel and eat, and we got the inspiration from family and finding good food."
While the Poki Time trio may be globetrotters, they have deep roots in the neighborhood. Tran lives in the Outer Sunset, while Lam, raised in the city, used to go to Chinese school there every Saturday. 
"We're focused on the Sunset," said Tran. "We want to give back to the people and the community."
Poki Time's 549 Irving St. location is set to debut on February 15th, with a grand opening celebration featuring Hawaiian dance. Opening dates still haven't been set for either location of Hot Pot Garden or the Taraval branch of Poki Time, but we'll let you know when they've been finalized.