Just in time for Super Bowl 50, Local Tap debuts tonight in the former home of Zeke's Diamond Bar at 600 3rd St.
Zeke's departed in October after 23 years in business, and as promised last fall by the space's new co-owner, MoMo's veteran Paul Cardinale, the bar's interior has been refreshed. The facade sports a fresh coat of paint, while inside, you'll find a sleek bar top made with reclaimed wood from the Oakland army base and a custom-made tap system created from black iron pipe. Used and re-upholstered leather bar stools are intended to give things more of a lived-in feel.
Zeke's regulars will notice right away that the 23 televisions have been pared down to nine, and the pool table is gone—"for now," Cardinale said. Will it return at some point? "You never know ... we'll see what locals want."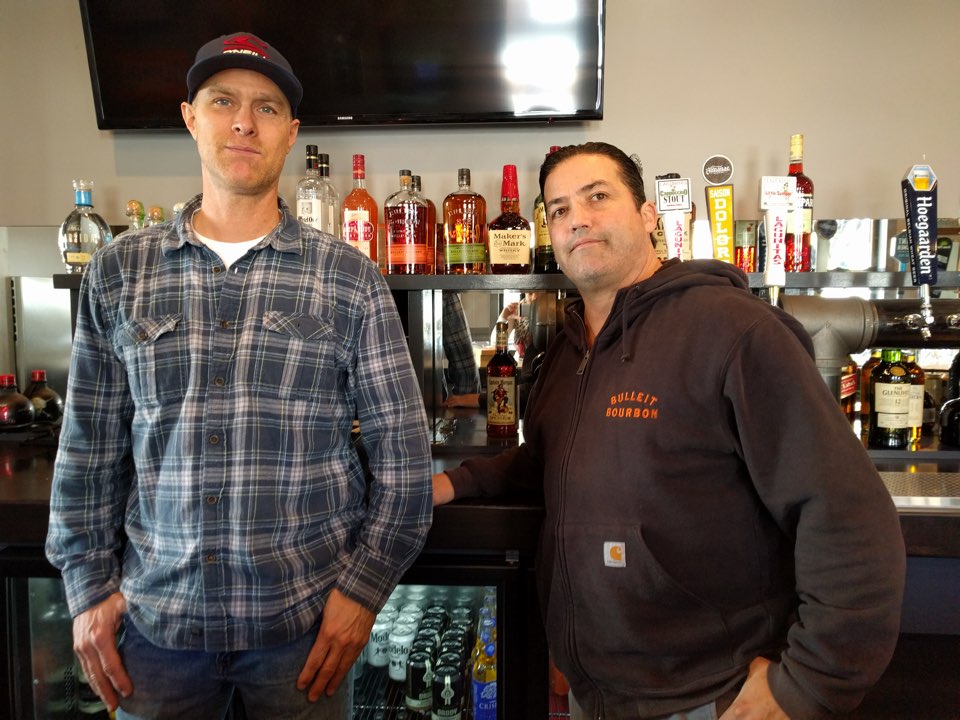 Local Tap co-owners Mark Motta (left) and Paul Cardinale (right).
The biggest change seems to be in the food and drink department. There are 20 beers on tap, primarily but not all local, and a full bar. In the bar's tiny kitchen, Chef Damian Hall plans to start small and expand the menu as the team settles in. To start, they'll have items like chile verde pork sliders with housemade tomatillo sauce, housemade hummus plates, as well as chicken wings in both traditional buffalo and ginger sweet-and-sour flavors.
There's also a bit of history infused in the bar's new decor. The front corner features a collection of black-and-white photographs paying homage to the bar's original owners (and current landlords), Ken and Jerry. Cardinale tells us that their father purchased the bar in 1938, right after Prohibition ended. They ran it from the '50s or '60s through 1993, when Zeke's took over. As teenagers, they even sold cigars to folks leaving the train station through the bar's front window.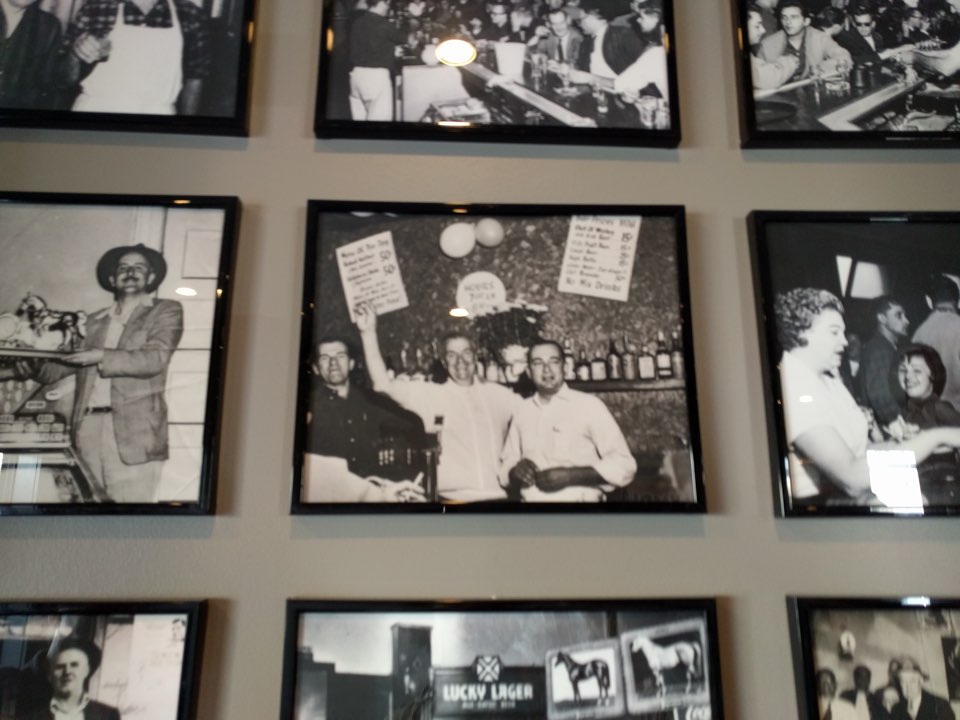 The central photo shows the original property owner, Jerry, at the center, with his sons Ken and Jerry.
All around the bar, they've also posted vintage Rolling Stone covers, a reminder that it used to be a second home for the magazine—which started up across the street—and its celebrity guests.
After Cardinale and his business partner Mark Motta host a private celebration for friends, family and Ken and Jerry, all are invited to help break in the new digs from 7pm-12am tonight.
The bar will be softly open from 4pm-2am tomorrow. Regular hours start this Saturday; Local Tap will be open 11:30am-2am daily, with brunch and bottomless mimosas on weekends.