By
Fiona Lee
- Published on February 23, 2016.
On any given morning, you can find Henry Kalebjian roasting coffee beans in the shop that bears his name. Since 1983, the master roaster has made Henry's House of Coffee at 1618 Noriega St. a home for coffee lovers.

When Kalebjian found himself out of a job back in 1982, he turned to coffee. Originally a mechanical designer, he knew he always wanted his own store. Born in Beirut, Lebanon, Kalebjian grew up working in his own father's bakery and became steeped in the coffee culture of both Lebanon and his own Armenian heritage.
He heard about the store, then named House of Coffee, when then-owner Andy Devletian wanted to retire. The store itself has stood at the same site since 1965, and counted famed author William Saroyan, who wrote a letter of praise that hangs in the shop, as one of its customers. 
"I came in, and I saw the store had a lot of cheese, olives—a lot of Armenian stuff," recalled Henry. "At the corner, I saw a small roaster, a coffee roaster. Since I'm more familiar [with coffee roasting], I was very interested."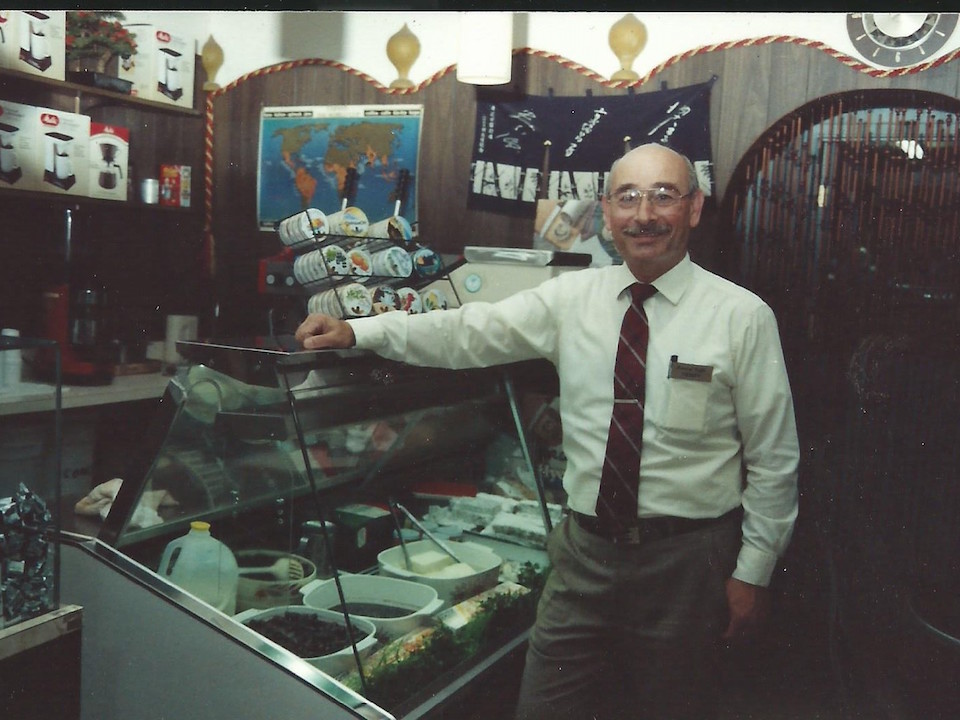 Earlier days of Henry's House of Coffee also included Armenian food options. (Photo: Henry's House of Coffee)
In 1983, Henry decided to buy the shop. For the first few years, he left everything as it was in its House of Coffee days, as he figured out what appealed to his customers.
He had first learned the art of coffee roasting from his father back in Beirut, when his father pulled Henry out of school to learn the fine art of coffee.
"Part of Lebanese culture is having coffee," explains son Hrag Kalebjian, who runs Henry's House of Coffee alongside his father. "In 1945, there was no Costco. You had to buy and roast coffee yourself. My grandfather would buy and roast two pounds of coffee at a time."
With the advent of Starbucks, the '90s saw the introduction of dark roast coffee to a mass audience. "At the time, coffees were roasted very lightly," said Kalebjian. "Starting a little bit, I switched a little bit to roasting dark coffee. Gradually, I started bringing high-quality beans."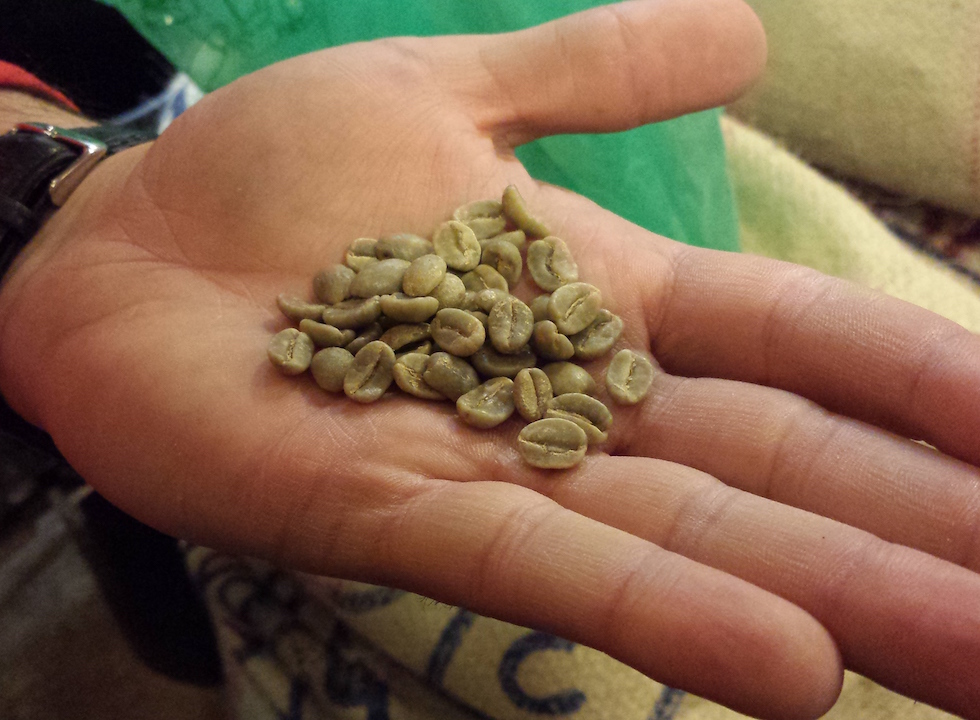 Hrag Kalebjian displays unroasted coffee beans. (Photo: Fiona Lee/Hoodline)
Kalebjian also faced a challenge when the demographics of the Sunset changed in the late 1990s and Chinese families started moving in. Business began to drop, since tea was more popular with new residents.
He decided to introduce coffee to his new neighbors. He hired a Chinese-speaking employee, a woman who stood outside on Fridays and Saturdays, from 11am to noon, with cups of coffee. In a clever move, cream and sugar were stationed inside for customers to help themselves.
"They would come in, drink coffee with cream and sugar," says Kalebjian of those days. "After one or two days, they would come back, and say 'you gave me coffee.' Then they would buy half a pound. Then, one pound became two pounds, and so on."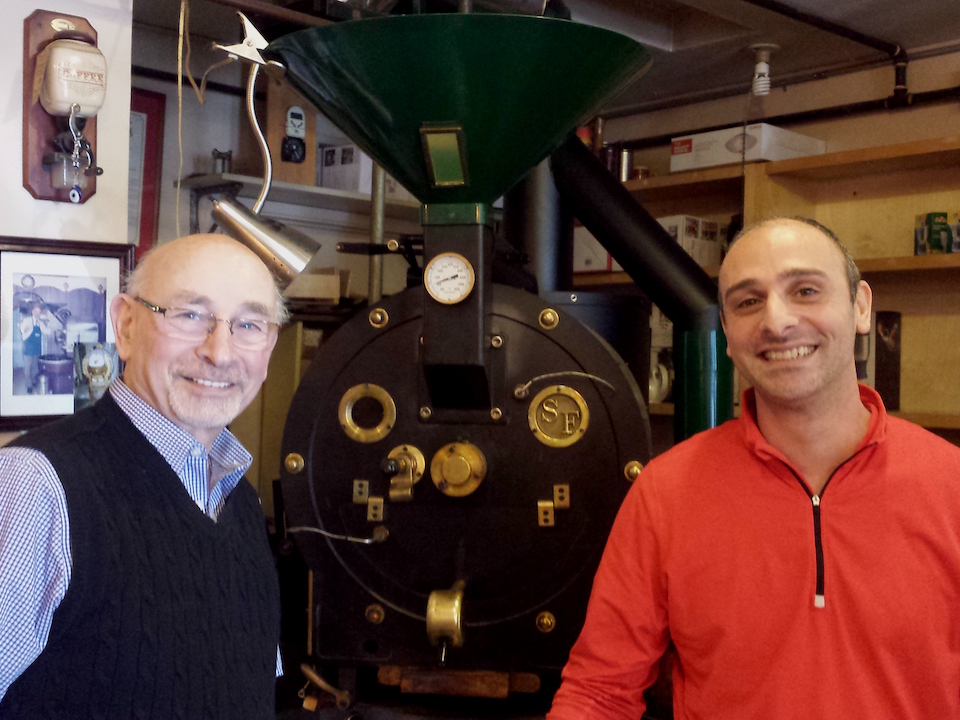 Father and son in front of the coffee roaster. (Photo: Fiona Lee/Hoodline)
These days, a third generation of coffee roasters is taking on the family tradition, with Hrag Kalebjian joining the shop full-time in 2013. "I forcefully learned the business," the younger Kalebjian describes wryly. "I'm eight years old, born in the U.S. I was dragged to the shop, and all I wanted to do was watch Scooby Doo. I didn't want to have anything to do with it until I grew up."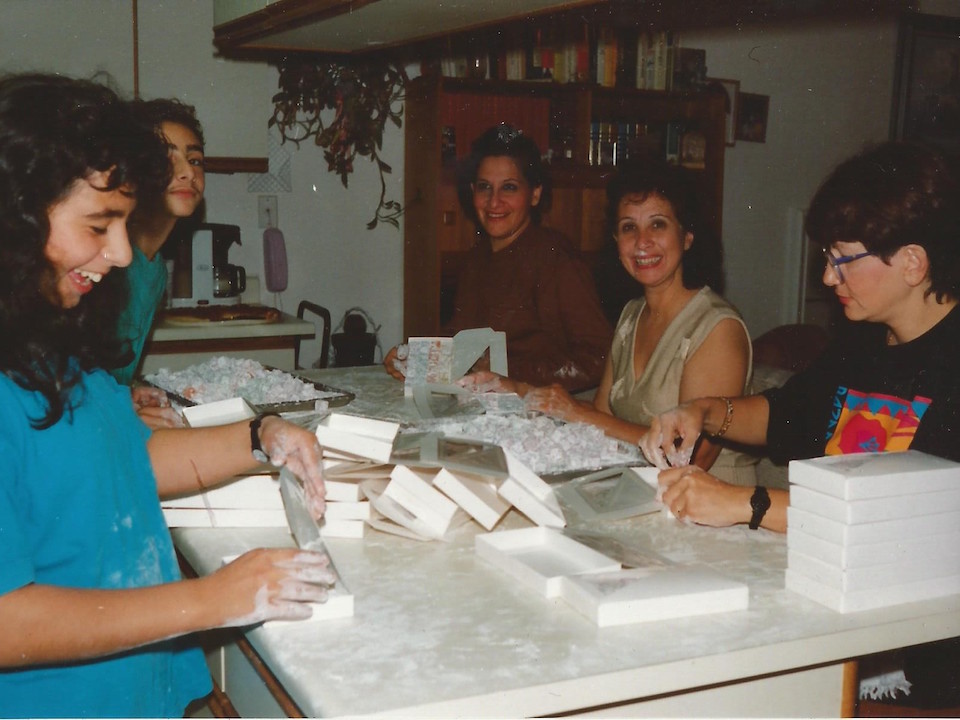 Over the years, Henry has built a strong relationship with coffee brokers, who know of his high standards and reputation for quality. He works together with his son to select the coffee beans. "They'll say, Henry, I have something for you," he explains. "Can I send you a sample? If I like it, I will consult with [Hrag] and ask, what do you think about carrying this?"

Through Henry's House of Coffee, Henry was able to put his kids through school and set them up for their future. All three of the Kalebjian kids, he says with more than a touch of pride, have master's degrees.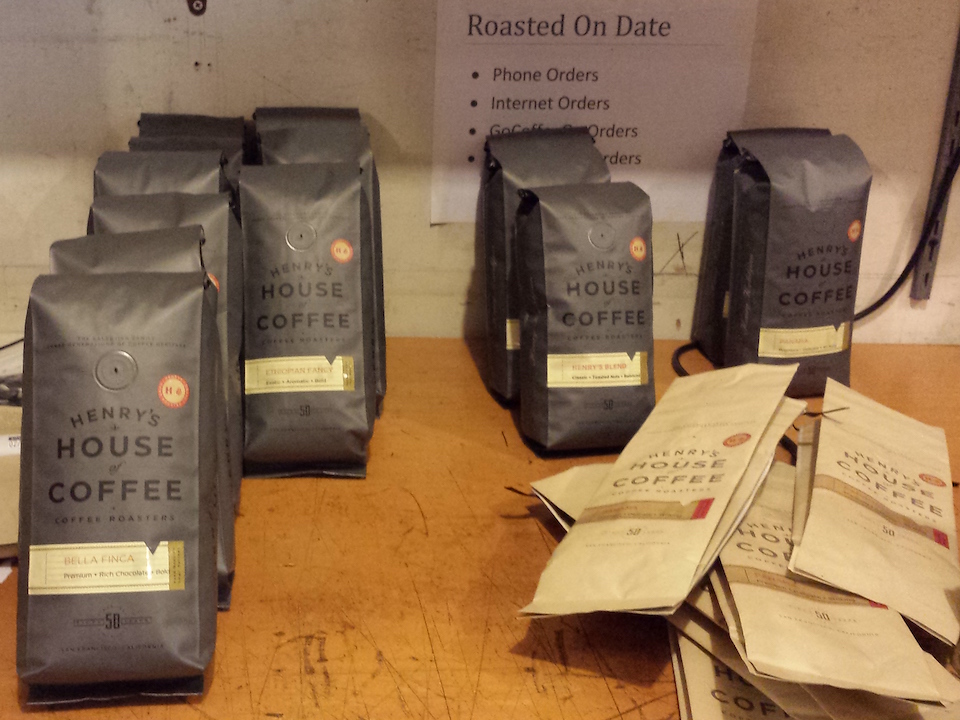 Coffee is packaged up in the backroom of the coffee house. (Photo: Fiona Lee/Hoodline)
He admits that he was a workaholic in his younger years. "I feel a little bit guilty that I did not spend my time with them. But now, at the end, I'm enjoying my kids and grandkids. It gives me great pleasure."
Although Hrag is now working full-time at the store, Henry smiles and shakes his head when the question of retirement comes up. He sees himself continuing the work he has been doing for the last 30+ years: talking to customers, selecting the perfect coffee, and of course, roasting.
"Every person that comes, I don't treat them like they are coming to my store. I treat them like they are coming to my home. That's what I love," Henry says.  
"We're not in this business because of money," adds Hrag. "We're in this business because of family."