After Loving Hut's Chinatown location at 1365 Stockton St. abruptly closed in late January, public records show a new restaurant is moving in called Pho Delicious.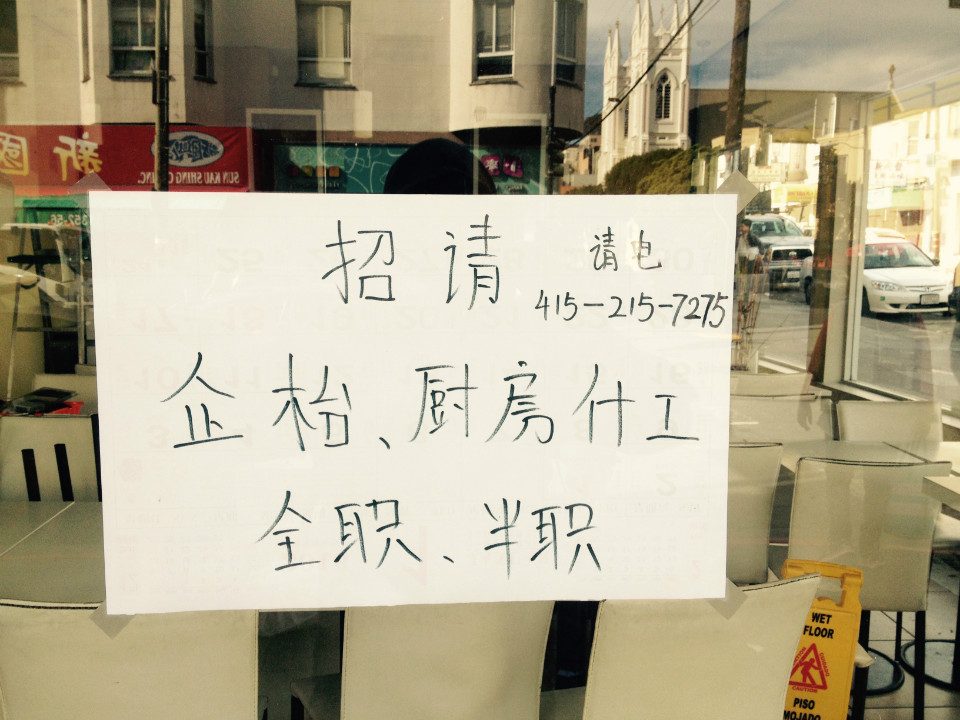 A sign on the door in Mandarin advertises full- and part-time positions at the new restaurant. Although the space has been scrubbed of all signs related to the former occupant, all remaining fixtures, tables and chairs are thus-far unchanged. 
Several other locations in the neighborhood offer the opportunity to grab a bowl of pho, including one right across the street, Pho Vung Tau (708 Vallejo St.). Vietnam Restaurant at 620 Broadway St. is also a popular late-night spot, as it's open until 3am daily.
We haven't been able to track down the new owners, so it's not clear when the Pho Delicious will begin work on the interior, nor when they plan to open for business. We'll keep you updated when we learn more.