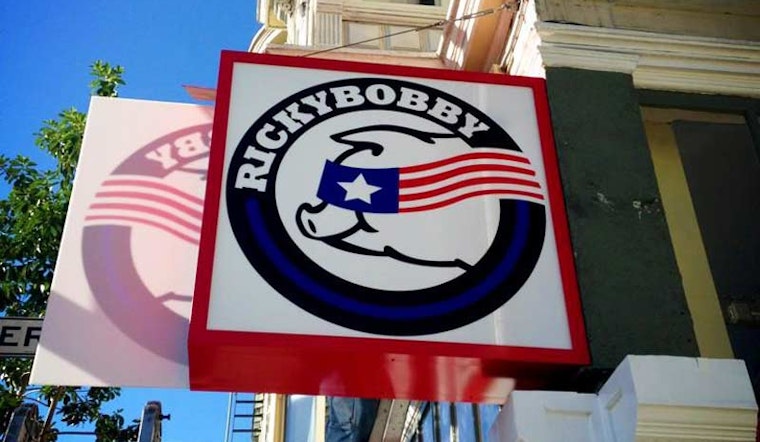 Published on February 01, 2016
We suspected it was coming, and over the weekend, our suspicions were validated. Rickybobby, the Lower Haight's go-to for sweet potatertots and pork fries, has shuttered its doors.
"Saturday was our last day," confirmed co-owner James Moisey.
Moisey and Shane LaValley opened Rickybobby in 2012, and in their early days, the restaurant drew big crowds and long wait times for concoctions such as the God Bless America Pork Fries (waffle fries, pulled pork, cheese, buffalo sauce and green onions, with an American flag on top).
Moisey posted a listing in November to "test the market," offering a "fully fixtured restaurant" and a beer and wine license in an "excellent location in the Lower Haight" for the neat sum of $200,000. There's no word yet if the restaurant has been purchased, though it does not appear that it will be making a comeback in its current iteration. We'll keep you updated as we learn more.
Update, 2/9: Eater reports that a 50 percent rent hike felled the business.