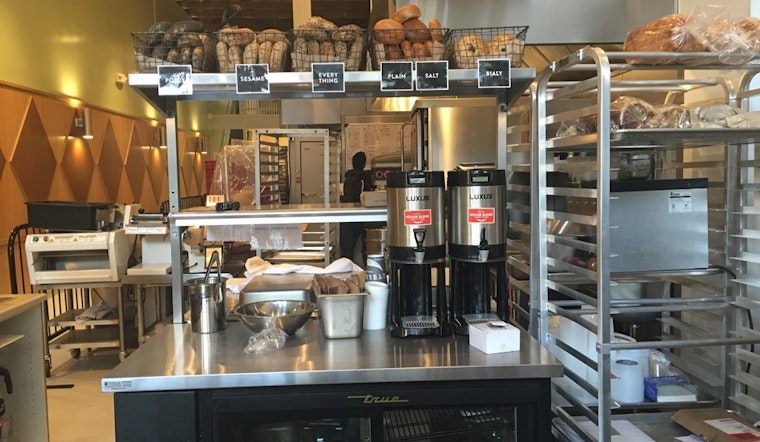 Published on February 26, 2016
While it may not be Evan Bloom and Leo Beckerman's ultimate goal to reincarnate the bygone Jewish culture of the Fillmore District , by opening Wise Sons Bagel & Bakery in the neighborhood, they're adding back a piece of the neighborhood's cultural puzzle that has been missing for decades. 
Before urban renewal, redevelopment, and the migration of African-Americans and Japanese immigrants, the Fillmore District was full of Jewish immigrants from Eastern Europe that settled there after the 1906 earthquake displaced them from other neighborhoods. 
The Fillmore District began to thrive with Jewish-owned bakeries, restaurants, shops and kosher markets. Additionally, there were three synagogues, a Yiddish Cultural Center, and a Jewish school, which helped transform the Fillmore into a hub for Jewish culture.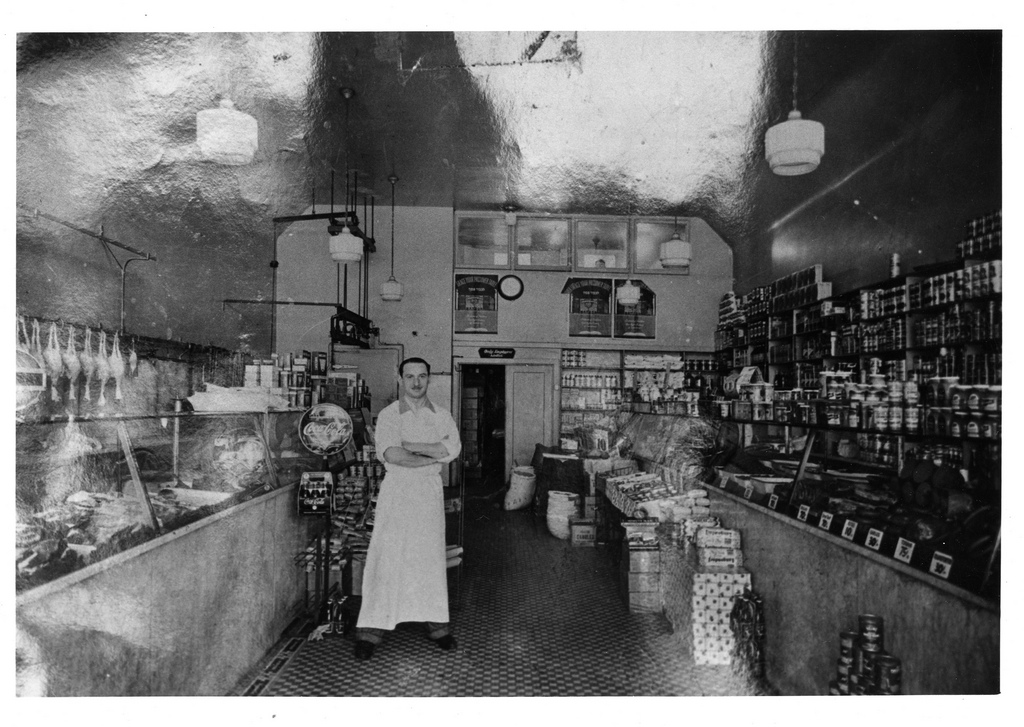 Today, the Fillmore District is no longer the hub of Jewish life it once was, but with today's opening of the new Wise Sons outpost, the commercial corridor will literally get a taste of nostalgia. 
The new location at 1520 Fillmore St. is the production bakery where Wise Sons has been producing baked goods for its 24th Street deli, Contemporary Jewish Museum location, and Ferry Building locations. But the bakery, which replaced the production facility lost in last year's destructive Mission fire, officially opens today as a grab-and-go shop for locals to stop in for fresh bagels, other Jewish bites, and Intelligentsia Coffee.
Drop-in customers can sample a simple assortment of plain, everything, poppy seed, sesame seed, salt and bialy bagels, with multiple options for house-made smears such as scallion, smashed avocado or cheddar. Other items served grab-and-go style include bagel sandwiches, hummus and pickles, corned beef, pastrami, smoked salmon, pickles and white fish salad. (Check out the full menu here.)
We caught up with co-owner Evan Bloom yesterday to find out a little more about the new Fillmore spot. 
Where are you from, and what's your passion behind your bakery?
I'm from Southern California, but I've been in the Bay for 12 years.
It's the experience I grew up with. It's Jewish soul food. I think a lot of people have deep memories of having bagels for brunch on Sundays—that's Jewish and non-Jewish. They were kind of a staple in a lot of people's lives growing up, and we had memories of the shops we used to go to and our family bringing bagels home on the weekends. It was just something we wanted to recreate.

What can your patrons expect at this new location and with the food?
Ultimately, we are just going to do what we do. It's important to me that everyone feels welcome. When it comes to the food, a bagel is a bagel. It may have started out as a Jewish thing, but you can get "what people call bagels" everywhere. So for us it's about creating a warm environment where you come in  and people remember your name, your kids' names and your order.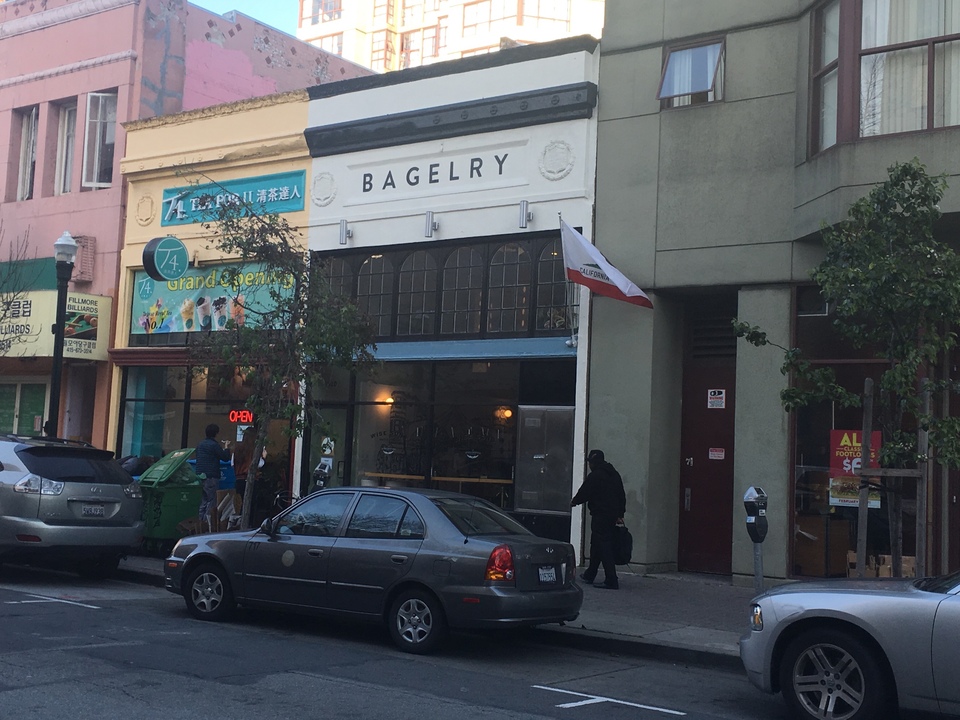 What made you decide to relocate to the Fillmore District?

It was a just great opportunity that presented itself, especially after we had that big fire 14 months ago. We were looking for a new place to call home. But I also think the Fillmore is a great neighborhood—super diverse and central. We're next to a number of different businesses. I eat Korean fast food from Woori Food Market almost every day. It's got the cool Jewish history which is a bonus, but not the reason we chose the neighborhood. 
A lot of restaurants in the neighborhood have decor that connects them to their culture. Is that something that we can expect from Wise Sons?
Yep! We have a mural that is depicting buildings of the Fillmore District in the 1930s. There are some pushcart vendors and such.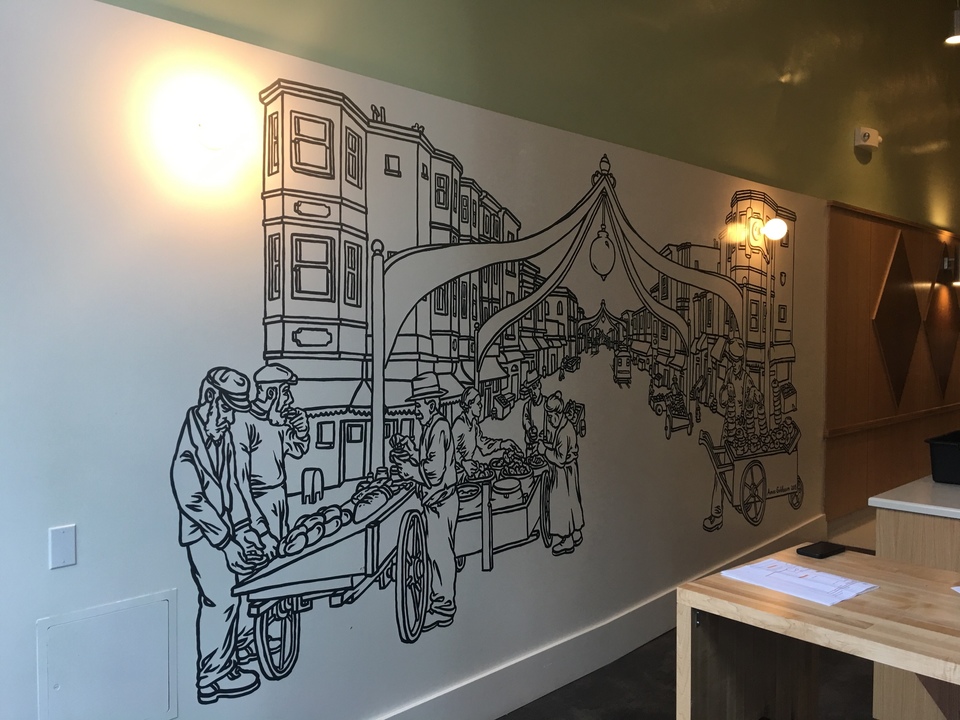 When it comes to local hiring, what are your plans?
We've had a sign in the window and number of people have stopped by looking for jobs. Even our assistant manager lives nearby. It makes sense to hire people from the community that live locally and are a part of the fabric.
I think as we grow and get our initial batch of employees trained, we're excited to get some of the local non-profits that do job training. We have to get our bearings and get our staff trained so they know how to train the next crew. 
How are you feeling about your new neighborhood?
I'm excited to be in the neighborhood and open. I'm thrilled at the diversity of our customers, the people that have been coming in. Creating a neighborhood restaurant is important. It's rewarding to take the paper down and have people come in that have been watching us for months. They come in with their kids, and I hope it becomes a regular place for people. 
Wise Sons Bagel & Bakery is located at 1520 Fillmore St., and will be open daily from 7am-3pm and 8am-3pm on the weekends. ("Those hours could extend once we figure out the neighborhood," Bloom says.)