Local businesses in the Castro should be on alert. Jungle Red salon (4233 18th St.) was recently broken into, and Zapata Mexican Grill, just a block away at 4150 18th St., reported an attempted burglary just days later.
When Jungle Red's owner showed up on Monday, March 14th, he discovered that the hair salon's computer and FiveStars rewards machine had been stolen. The burglar apparently used a crowbar to pry open the salon's front door.
"Fortunately, nothing else was taken," said Jungle Red's Lucas Ringhofer.
A few days later, a similar burglary was attempted at nearby Zapata Mexican Grill.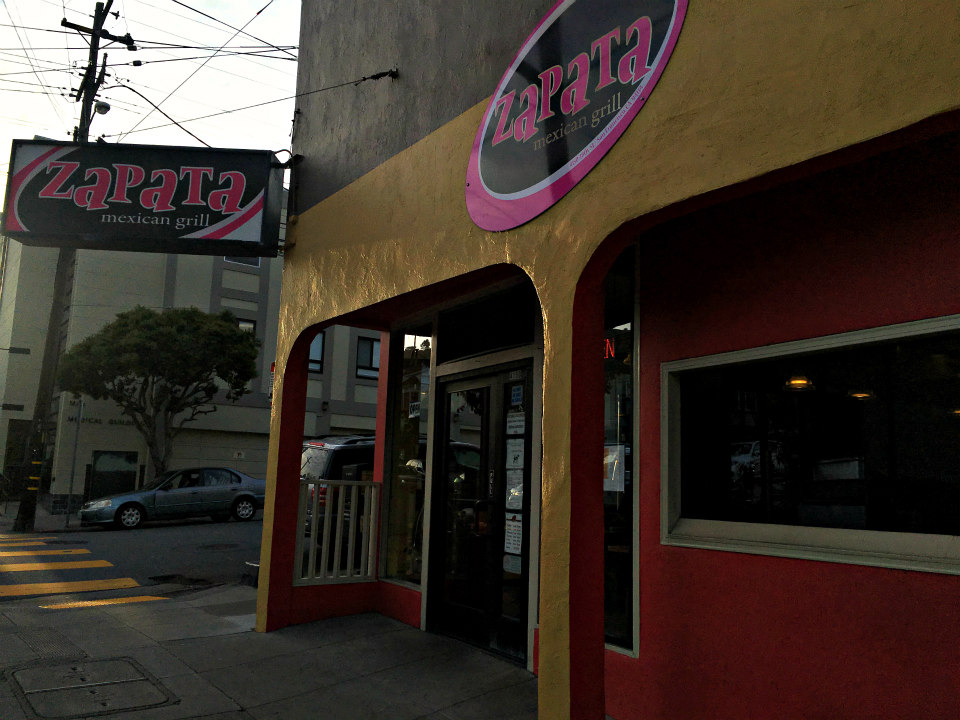 Photo: Shane Downing/Hoodline

According to security cameras, the attempted burglary took place early in the morning of Friday, March 18th, around 2:30am.
"It looked like one guy was trying to open the window with a crowbar, and he had two other guys as lookouts," said George, an employee at the taqueria. "[They] almost got it open, but it looks like someone might have been coming, so they took off running."
Neighborhood businesses should be on guard, warns Ringhofer. "It looks like someone around here keeps coming back to businesses that are off Castro Street."
We reached out to SFPD to learn more about the incidents and any potential suspects, but have yet to hear back. 
If your business has also been the victim of a recent burglary or an attempted burglary in the neighborhood, let us know. We'll continue to keep you up-to-date on this story as it unfolds.