Union Square has Williams-Sonoma and the Ferry Building has Sur La Table, but for locals seeking a different flavor of cookware, The Wok Shop has been a kitchen-supply destination for Chinatown, North Beach and beyond for nearly 45 years.
The shop, located at 718 Grant Ave., opened in 1972. It's run by Tane Chan, a native of Albuquerque, New Mexico, who previously owned a small gift shop on Grant Avenue. When she saw Westerners' interest in Chinese cuisine had increased, she decided to open a shop exclusively selling Chinese cookware.
Though Chan wasn't an expert in wok cooking at the time she opened the Wok Shop, she used her Chinatown neighbors as resources and quickly became well-versed in wok techniques, many of which she's since passed down to her customers.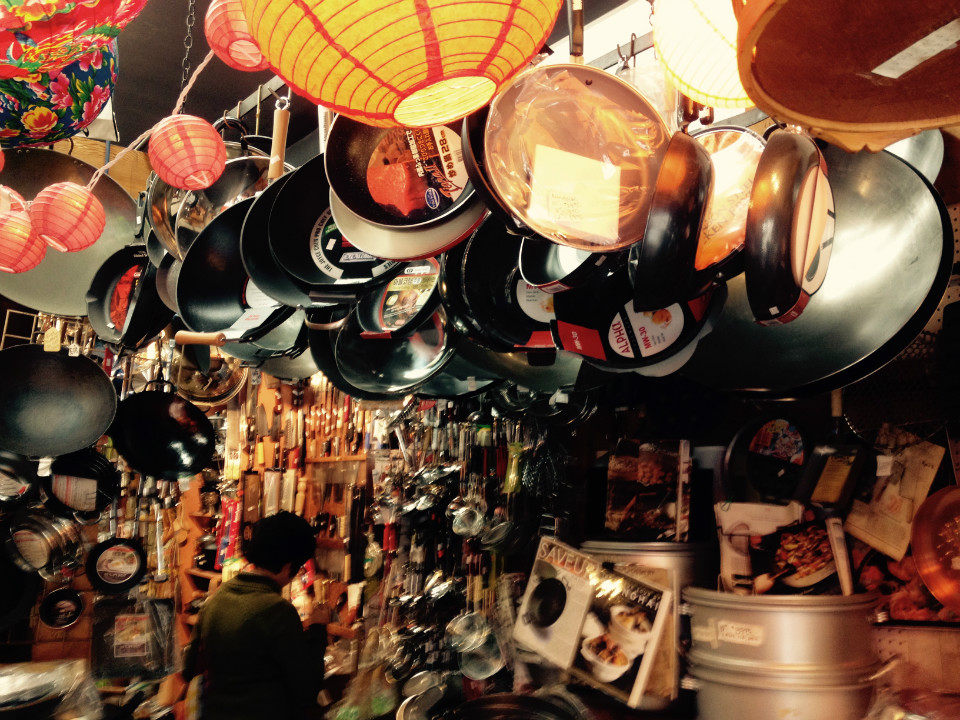 Her customers come from all over the world, and their degree of cooking experience varies, Chan told us. Some people may feel intimidated by wok cooking, but "[ultimately], everybody wants to wok."

Though Chinatown restaurant owners are some of her steadiest customers, Chan said that online sales make up more than half of the Wok Shop's business. (The store has had a website since 1999.) Orders come in from all over the country, and Chan responds to each email personally. "I have to respond to everyone who contacts us and places an order, because we appreciate it so much," she said.
She even provides free customer support for anyone who purchases a wok from her shop. "I just answered an email from someone in Kansas who bought a wok from us, and needed some advice on how to season it."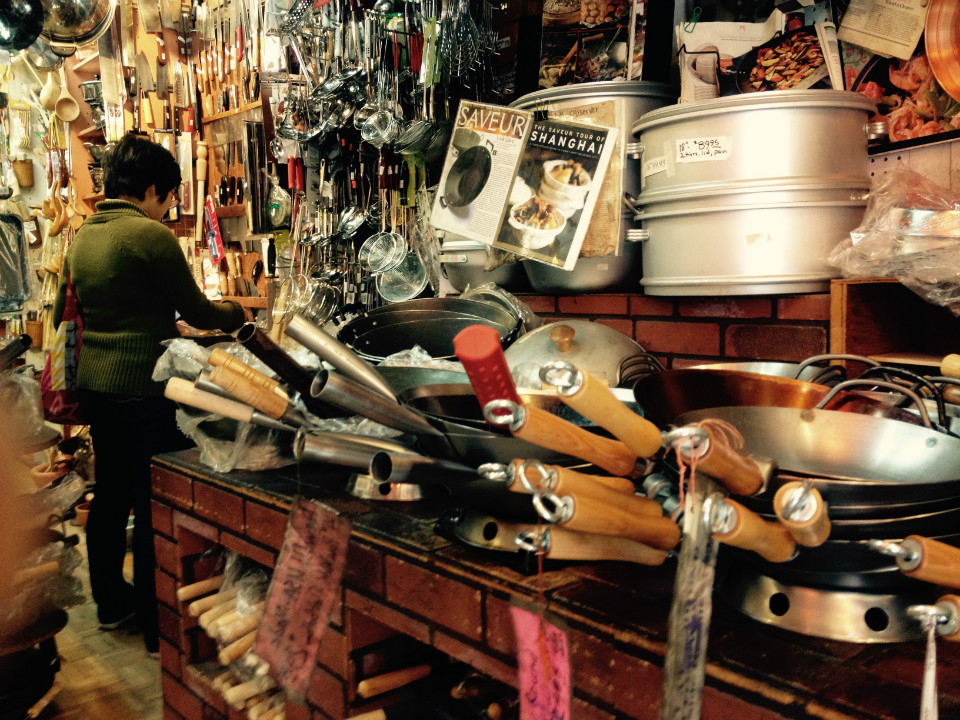 Some of the woks Chan sells come from China, while others come from a custom manufacturer in the Bay Area, which can create woks designed around customers' specific needs. "If the manufacturer can do it, and they don't have to retool their machines, they will make any type of wok most customers will want," she said.
Woks come in a wide range of sizes and prices. Chan said that a decent wok costs an average of $50, but some sell for as low as $20. Larger woks, ideal for commercial kitchens, can go for as much as $150.
Chan told us that a wok should last a lifetime if seasoned properly (which usually entails rubbing oil on the pan and sauteéing something pungent like green onions or leeks, to prevent rusting). "A good wok should be practical, functional and affordable," she said.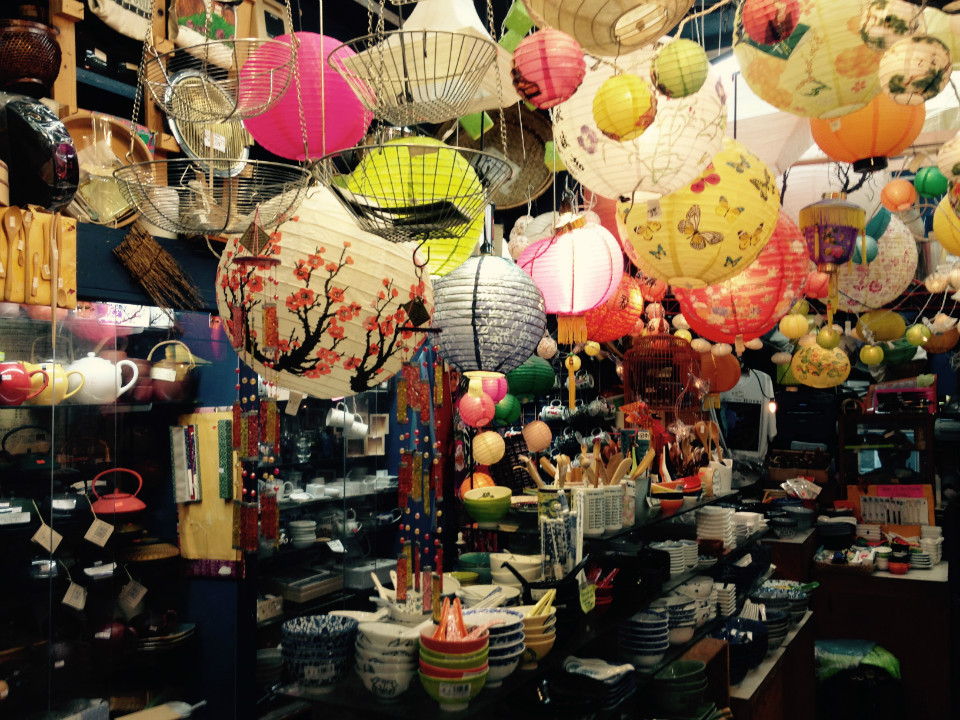 Chan told us everyone can learn to wok, and the pans can be used for more than just stir-fries. The Wok Shop sells bamboo steamers that can be placed in the wok and piled on top of each other. Chan even used to do special wok cooking demonstrations at the shop, in which she'd show students how to steam pork, fish and dumplings in separate bamboo baskets at the same time, in the same wok.
Though Chan has had to discontinue the classes in recent years, due to other commitments, the Wok Shop's website aims to help fill the knowledge gap. It offers numerous recipe ideas, as well as a teaching section called "Wokology 101," for those just learning how to cook with a wok.
The Wok Shop isn't just about woks, either: "We sell knives, cleavers, bamboo steamers, wok utensils, anything for the Asian kitchen," Chan said. "There are all kinds of woks for all walks of life"—pun intended.
The Wok Shop (718 Grant Ave.) is open from 10am–6pm daily.