New Bay Area Bike Share locations have been a long time coming, but today, the organization took a big step forward with the announcement of the long-awaited expansion sites proposed for San Francisco.
After public workshops and outreach, including January meetings in the Castro and SoMa, the announcement represents "Phase 1" of the expansion, which will roll out over two years with the aim of making 7,000 bikes available to the Bay Area. "We have chosen to start in areas that are contiguous with existing stations or are in the downtown areas to be able to serve the maximum number of bike trips from day one and grow outward from there," the announcement reads. 
Below are the proposed sites, which include off-street (light blue) and on-street (dark blue) locations, as well as existing bike routes (green lines). A full map is available right here.
Castro and Mission: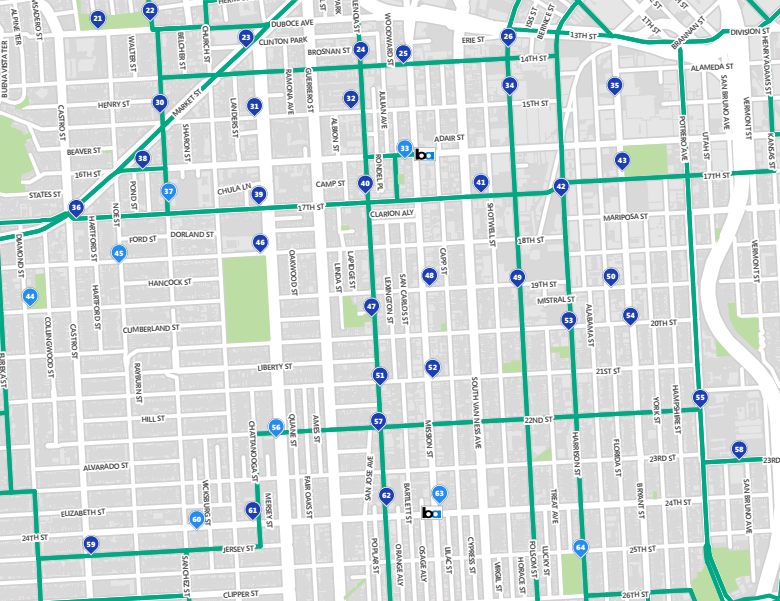 Tenderloin and SoMa: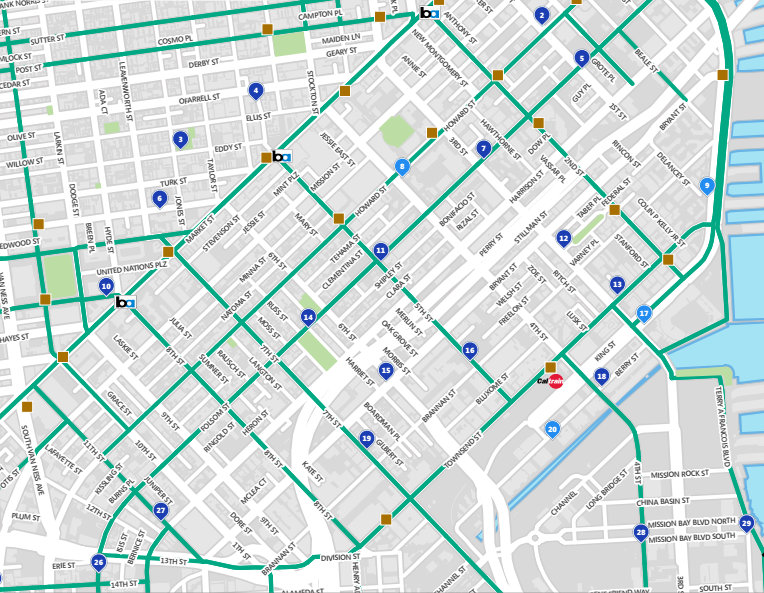 Will the new locations make bike sharing more convenient for you? Let us know in the comments, and use the Bay Area Bike Share's feedback form if you've got concerns about any upcoming locations (don't forget, as BABS urges, to "provide a proposed alternative site nearby" if you're not happy with what's in store).